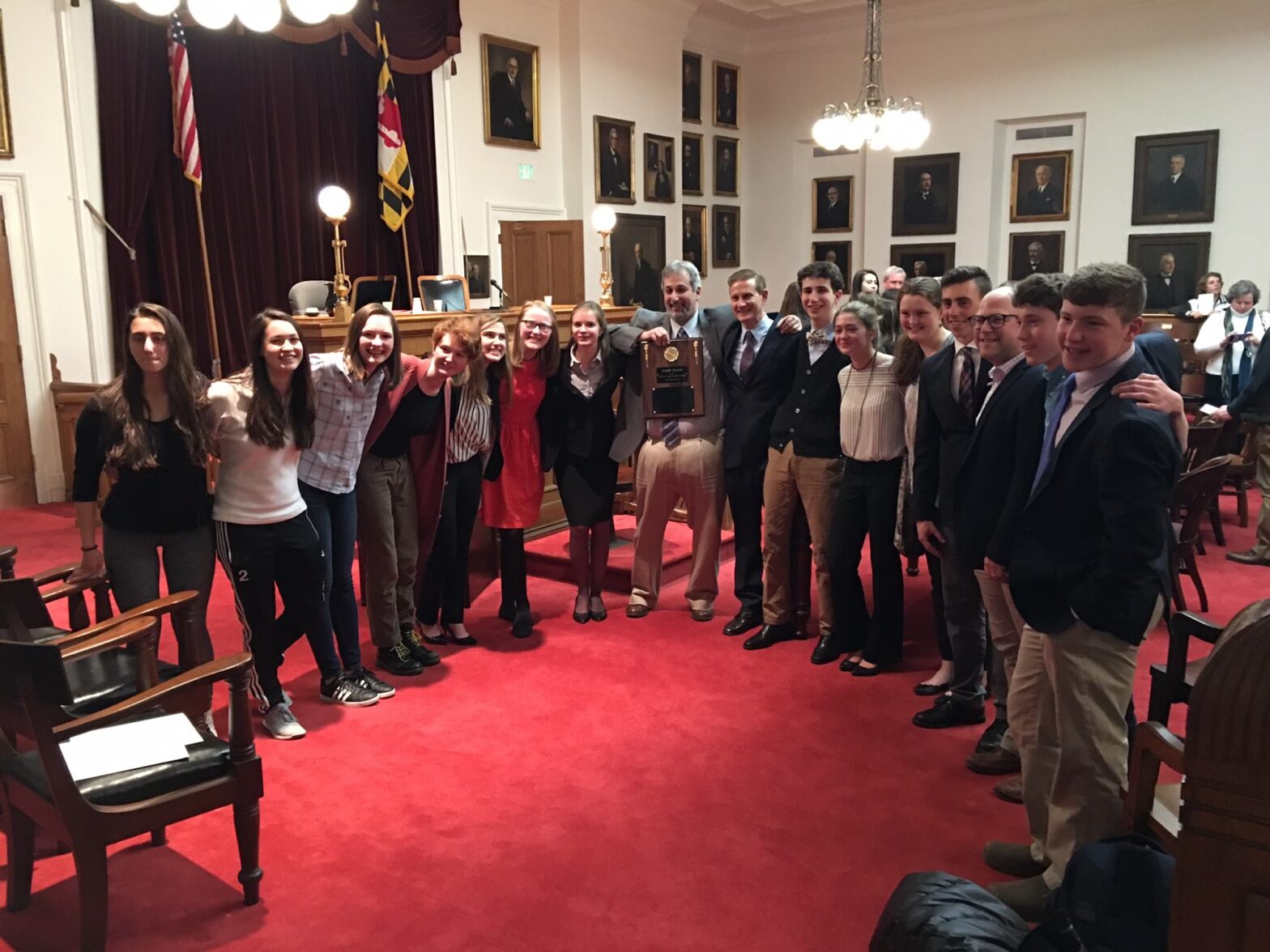 On Thursday, April 6, Park's Mock Trial team defeated Centennial High School in the Regional Mock Trial Competition. After a close match and 30 minutes of deliberation from the judge and scorers, Park was announced the winner with a score of 54-48. The team now advances to the State Semi-Finals in Annapolis on April 27.
Congratulations to the entire team and their advisers!
About Mock Trial: Mock Trial provides students with the opportunity to explore the legal process and participate in simulated trials. Students receive a case from the Maryland State Bar Association's Statewide High School Mock Trial Competition, are assigned roles as attorneys or witnesses, and compete against other students from Baltimore County public, parochial, and independent schools.
Pictured below: Park's Mock Trial team with their faculty and co-advisers after winning the County Finals in March.
Back to The Latest
Share
Related Posts
Tenth Grade Studies Soil Science Out in the Field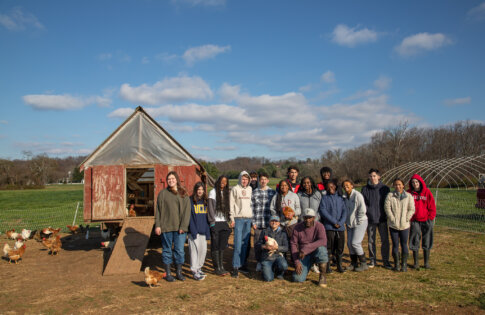 Tenth Grade science (Core 10) took their laboratory on the road this week to study the impact of farming and saltwater intrusion on Maryland soil. Each of the seven classes...
Visual Arts Chair Christine Tillman Featured in BmoreArt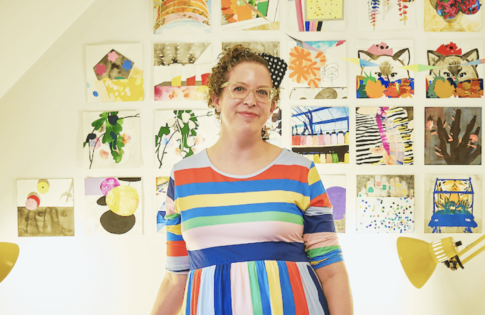 Park School's Pre-K-12 Visual Arts Chair and Upper School Visual Arts Teacher Christine Buckton Tillman was featured in BmoreArt this week. The in-depth interview covered art education, the Baltimore art...
Park Welcomes 2023-24 Scholar Applications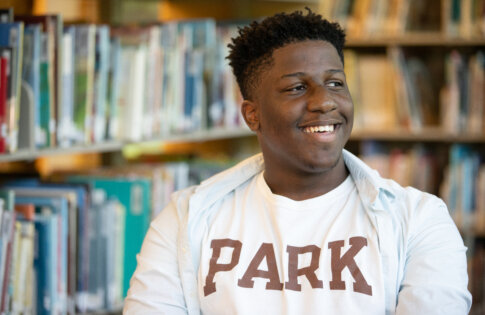 Malone Scholars (Entering Grades 7–10) & Rothman Scholar (Entering Grade 9) The Park School's robust Tuition Assistance program is funded by a variety of sources including the The Park Fund (the...