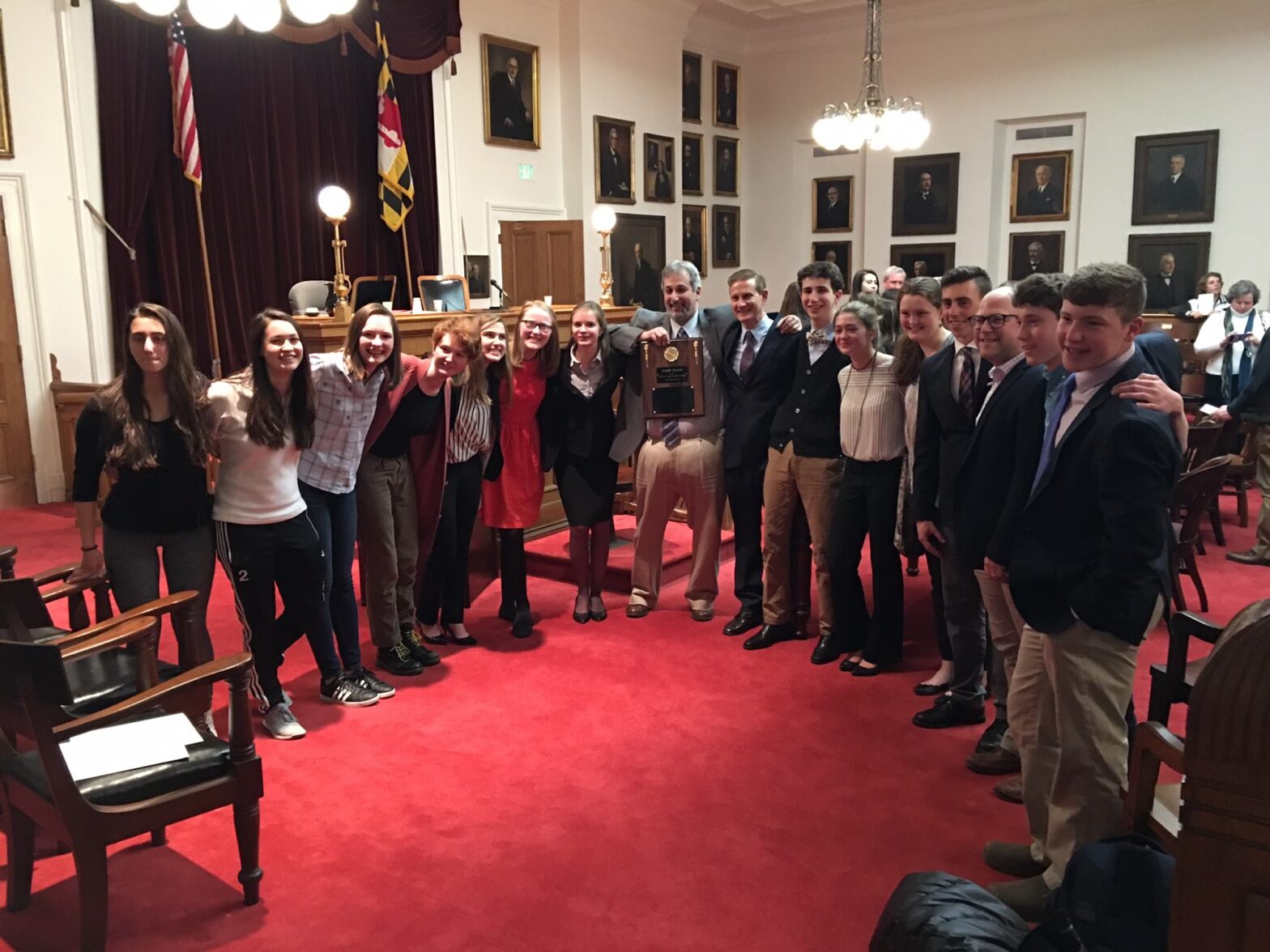 On Thursday, April 6, Park's Mock Trial team defeated Centennial High School in the Regional Mock Trial Competition. After a close match and 30 minutes of deliberation from the judge and scorers, Park was announced the winner with a score of 54-48. The team now advances to the State Semi-Finals in Annapolis on April 27.
Congratulations to the entire team and their advisers!
About Mock Trial: Mock Trial provides students with the opportunity to explore the legal process and participate in simulated trials. Students receive a case from the Maryland State Bar Association's Statewide High School Mock Trial Competition, are assigned roles as attorneys or witnesses, and compete against other students from Baltimore County public, parochial, and independent schools.
Pictured below: Park's Mock Trial team with their faculty and co-advisers after winning the County Finals in March.
Back to The Latest
Share
Related Posts
Park Alumnus Rahsan-Rahsan Lindsay '90, CEO Of MediaCo Holding, Returns To Park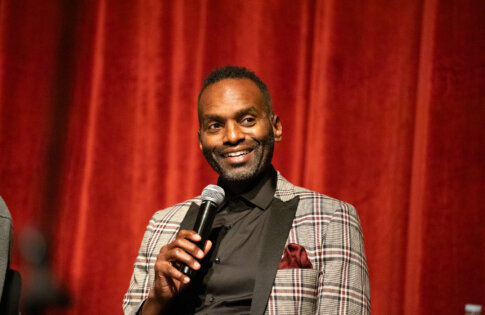 Park alumnus Rahsan-Rahsan Lindsay '90 returned to Park this week to speak with Upper School students about his career in the entertainment industry. Lindsay is the Chief Executive Officer of...
Experience Park: An Open House Event on October 7
Our "Experience Park" event introduces prospective families to Park's remarkable teaching and learning community (watch the video!) — and features interactive sessions for students and their parents.
Park's ISAMR Program Travels to Northern Canada for Annual Climate Change Research Trip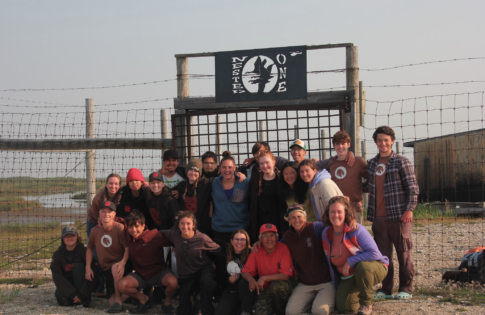 Members of the International Student-led Arctic Monitoring and Research (ISAMR) program took their annual trip to Northern Canada this summer to conduct permafrost research and study its relationship to climate...