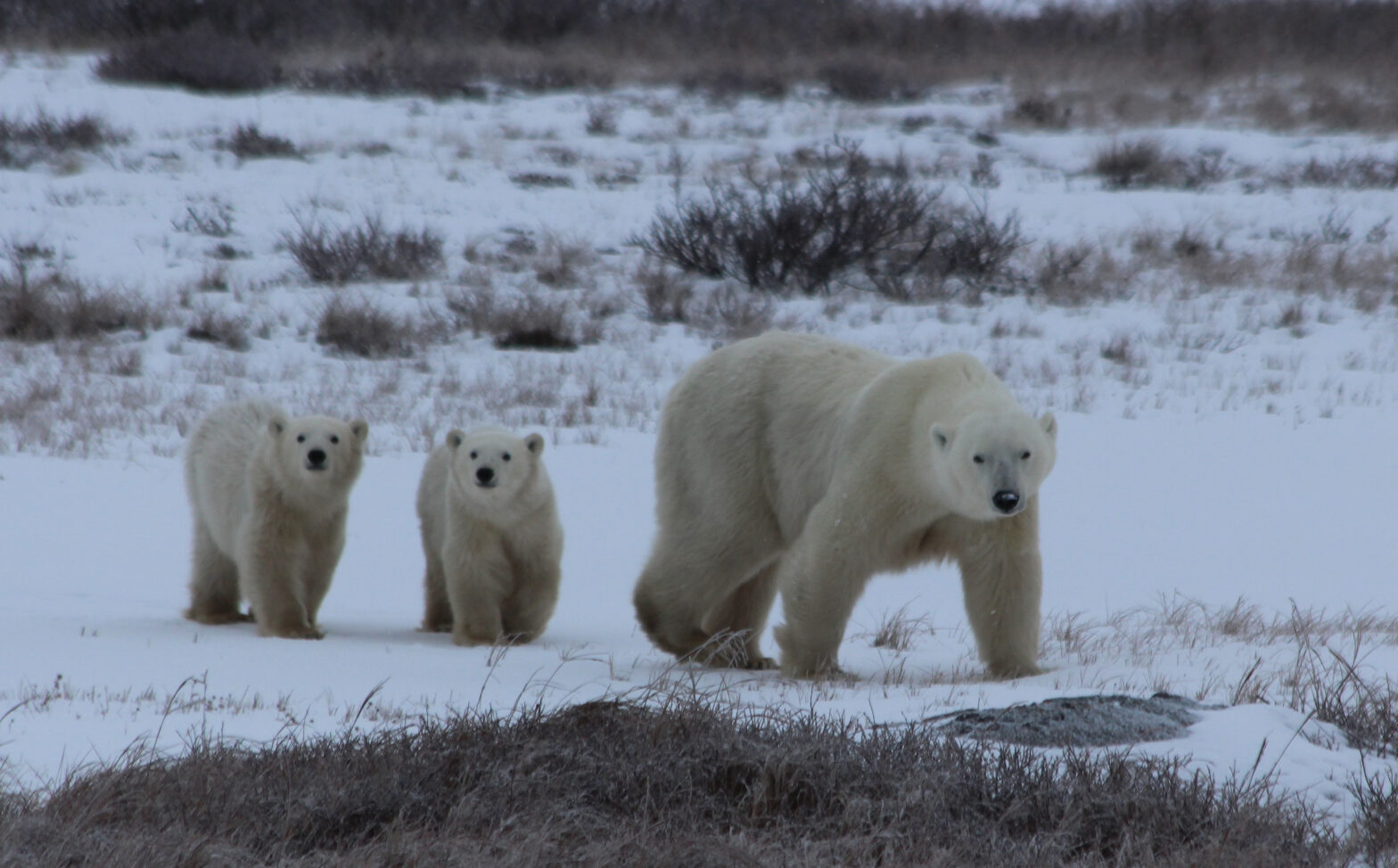 Earlier this month, Park students in the ISAMR (International Student-led Arctic Monitoring and Research) program returned from their fall fieldwork trip to Northern Canada. The fall trip is centered around a less-invasive polar bear mark-and-recapture technique that uses photos of polar bear whisker prints to uniquely identify them. Each bear has its own whisker print, analogous to a human fingerprint. Using software developed by Dr. Jane Waterman of University of Manitoba, whisker prints can be extracted from photos and identified.
On this trip, students focused on three main indicators of stress in polar bears in the Arctic:
1. The polar bear census: in the Western Hudson Bay population, which is one of 19 bear populations across the circumpolar arctic, can we use whisker prints to identify polar bears to the individual? If so (and we think we can), we estimate the number of bears in that population based on previous year's results.
2. Asymmetry: we know that the whisker prints on each side of the bear are very different. This scientific phenomena is called asymmetry, and research has shown that asymmetry is a biomarker for stress in animals. We're researching if the whisker prints show a greater degree of fluctuating asymmetry than they did 10 years ago.
3. Body condition: from photographs, we can estimate the body condition of the bears. We're researching if body condition influences fluctuating asymmetry.
Park students work with professors and graduate students from the University of Manitoba, Kelvin High School students from Winnipeg, and Junior Canadian Rangers from Churchill to collect, analyze, and present this data. ISAMR students from all three locations will be presenting this data at ArcticNet 2015 in December in Vancouver.
The International Student-led Arctic Monitoring and Research (ISAMR) group provides a groundbreaking model for scientific investigation and international cooperation. Collaboratively, youth from Canada, the United States, and northern Aboriginal communities conduct hands-on student-led field research on the flora and fauna at the southern edge of the Arctic, a place particularly vulnerable to climate change. During two field trips annually to northern Manitoba, funded by a grant from Canada's National Sciences and Engineering Research Council (NSERC), students address ecological research questions and learn scientific methodology through data collection.
To learn more about ISAMR, and to read the group's trip blog, visit www.isamr.net.
Photo Courtesy of Noah Blau '18
Back to The Latest
Share
Related Posts
Park School Announces New Science and Engineering Wing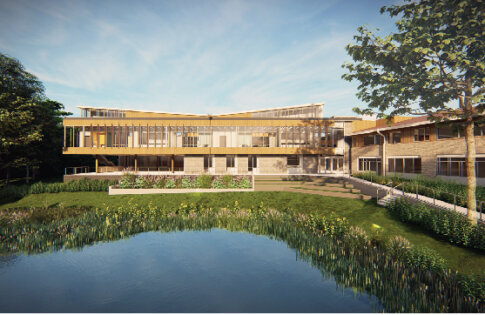 Park to break ground on 12,500 sq. ft. Science and Engineering Wing in 2022! With its expected completion by the beginning of the 2023 school year, the building will add...
Twelve Students Named All-Conference Players for Spring 2021-22 Season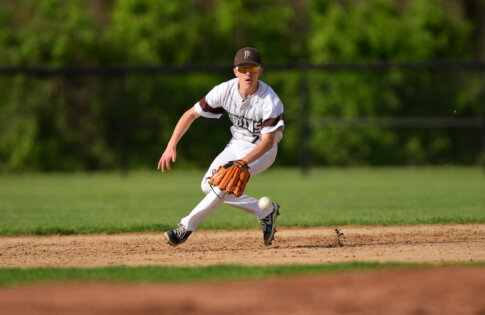 Twelve Park students were named IAAM and MIAA All-Conference players this 2021–22 spring season! Congratulations to our players, coaches, families, and athletic directors – and thank you for your amazing...