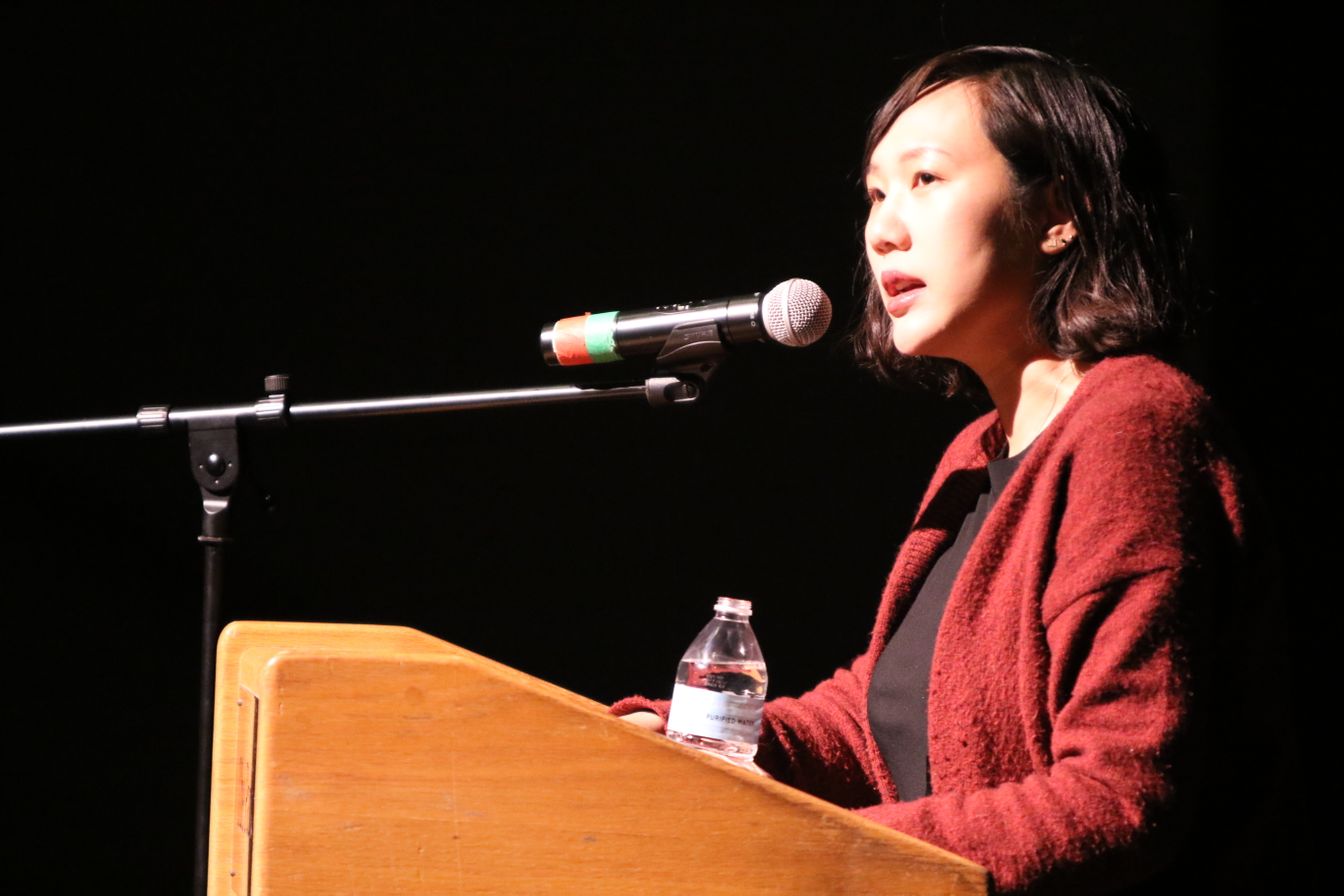 This week, we were pleased to welcome 2020 Peter Baida '68 Writer-in-Residence Steph Cha. Cha is the author of Your House Will Pay and the Juniper Song crime trilogy. Your House Will Pay tells the fictionalized story of Soon Ja Du's Korean family decades after her killing of Black teenager Latasha Harlins in South Los Angeles. The incident is linked to racial tensions between the Black and Korean communities and the 1992 Los Angeles riots.
Cha read fromYour House Will Pay and answered questions in Upper School assembly. She also led a workshop with students entitled "Examining Society and Justice Through Crime," and joined our Asian Pacific Islanders affinity group for lunch. In the afternoon, she held a class discussion with students in the "Black Guilt/Asian Innocence" English elective.
Having grown up in Los Angeles, Cha says she wanted to explore the tensions she'd always heard about, but rarely experienced, between her own Korean community and the Black community. She says she continues to see connections between her book and the present.
"During the riot [in Baltimore after Freddie Gray's death], Korean businesses were also targeted, and a lot of the resentments that were expressed, they could have come right out of early '90s Los Angeles," Cha told NPR's 'All Things Considered.' "I kept thinking: This is not about the past at all — this is about right now."
Cha earned a bachelor's degree in English and East Asian Studies from Stanford University, then attended Yale Law School. She has since returned to her hometown of Los Angeles.
Click here to learn more about Park's Visiting Scholars program.
Back to The Latest
Share
Related Posts
Tenth Grade Studies Soil Science Out in the Field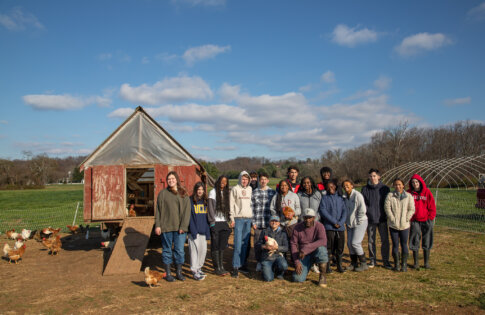 Tenth Grade science (Core 10) took their laboratory on the road this week to study the impact of farming and saltwater intrusion on Maryland soil. Each of the seven classes...
Visual Arts Chair Christine Tillman Featured in BmoreArt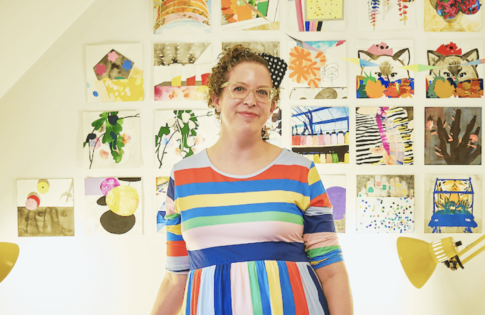 Park School's Pre-K-12 Visual Arts Chair and Upper School Visual Arts Teacher Christine Buckton Tillman was featured in BmoreArt this week. The in-depth interview covered art education, the Baltimore art...
Park Welcomes 2023-24 Scholar Applications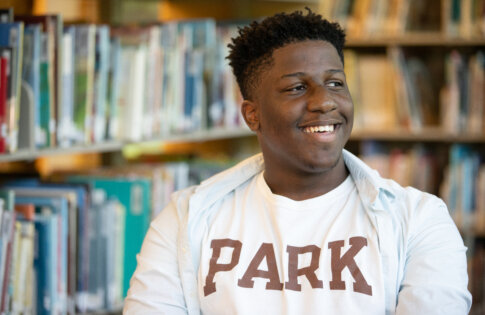 Malone Scholars (Entering Grades 7–10) & Rothman Scholar (Entering Grade 9) The Park School's robust Tuition Assistance program is funded by a variety of sources including the The Park Fund (the...