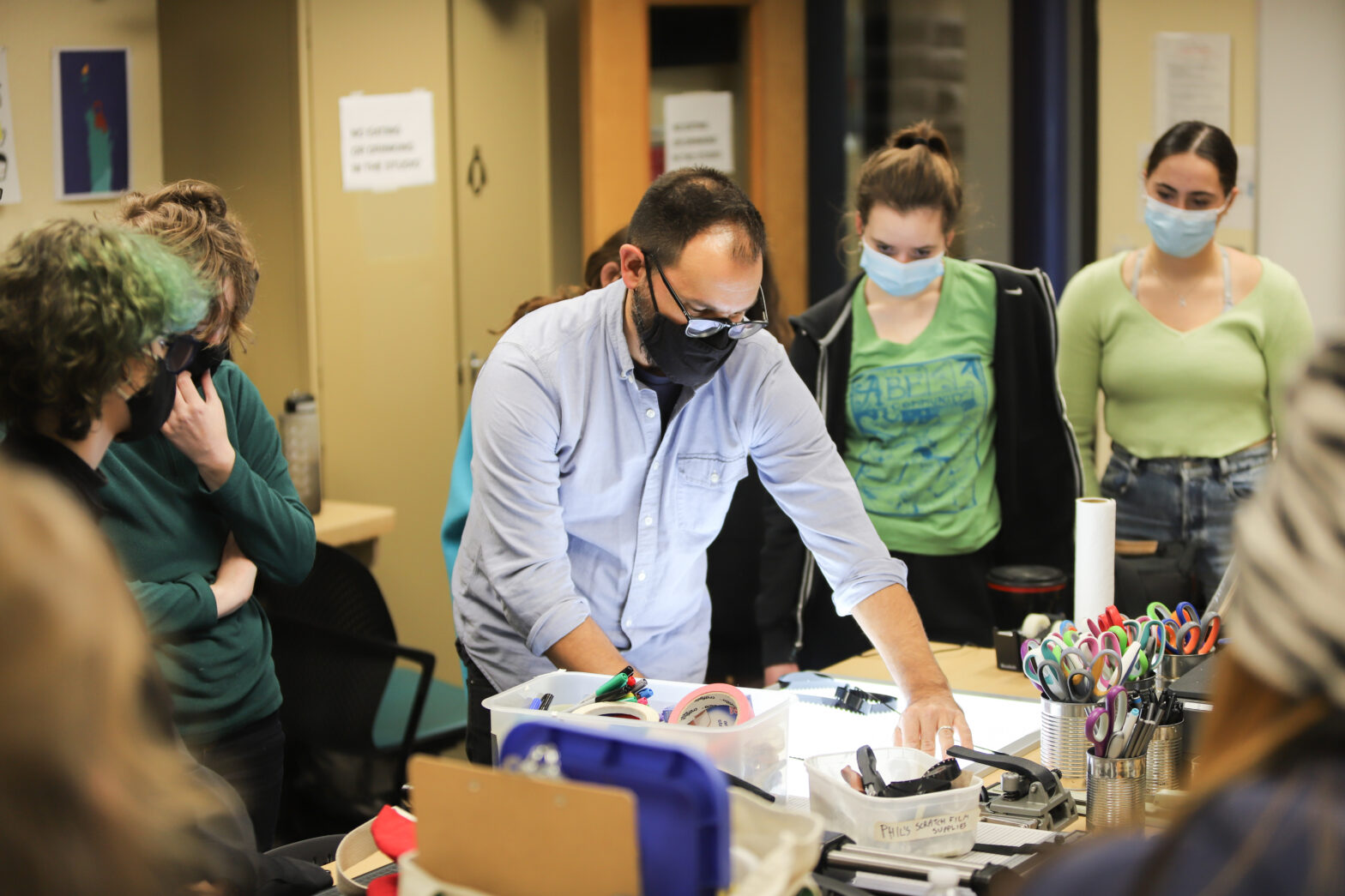 Park welcomed Phil Davis to campus today as our 2022 Diana Lee Fox '75 Resident Artist. Phil is an animator, a filmmaker, and the founder of the Sweaty Eyeballs Animation Festival at Baltimore's own Parkway Theatre.
This morning, Phil spoke with Upper School students about how his fascination with the world of animation started at a young age (watching the Teenage Mutant Ninja Turtles), and how he has carried that passion throughout his life and career. Students also had the chance to create their own animations on 16mm film strips, and learn more about Phil's work and techniques during a workshop in the afternoon.
This fall's exhibition, with Abandon, is about sparking joy and exuberance; we were thrilled to have Phil help illustrate, animate, and share that message with us!
Back to The Latest
Share
Related Posts
Senior Ray Yu Wins Prestigious YoungArts Award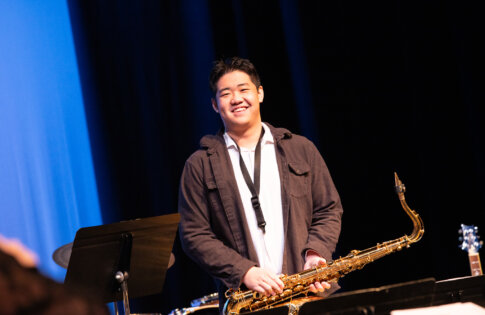 Congratulations to senior Ray Yu on being named a 2024 YoungArts award winner! Founded in 1981, YoungArts identifies exceptional young artists, amplifies their potential, and invests in their lifelong creative...
Upper School Ceramics Club Raises Scholarship Funds for Arts for Learning Maryland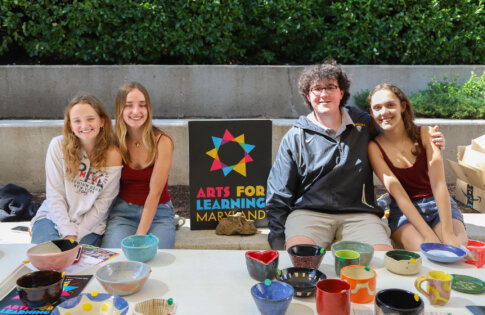 Members of the Ceramics Club, an Upper School co-curricular activity, recently hosted a pottery sale for attendees of the All School arts show reception, selling pieces they had made. Club...
Park's Upper School Instrumental Groups Compete — and Win — at The Music in the Parks Festival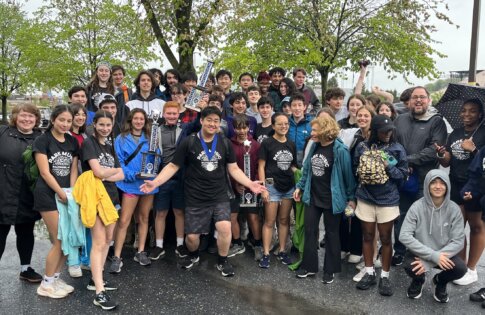 Last week, Park's Upper School Instrumental groups traveled to Hershey Park, PA, to compete at the Music in the Parks festival against schools from across the East Coast. An opportunity...