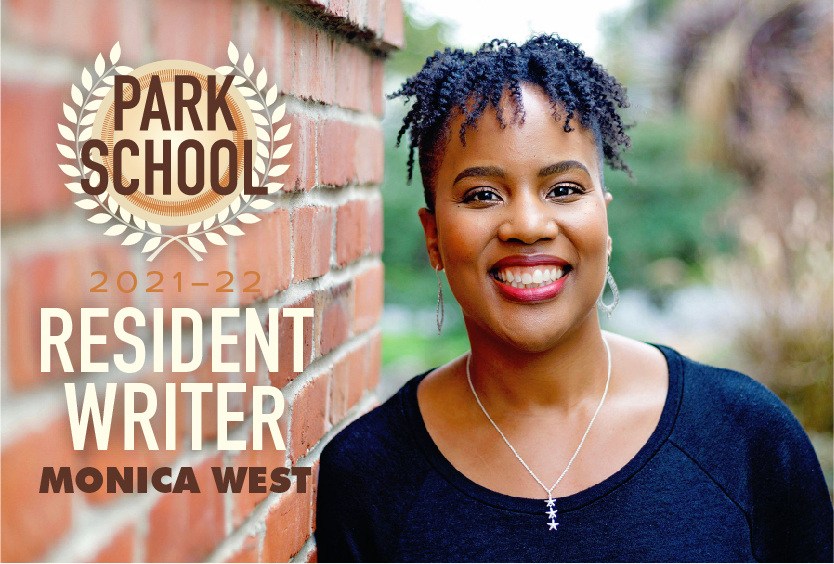 Park is pleased to welcome author Monica West back to campus next month as our 2021 Peter Baida '68 Writer-in-Residence. We were lucky to have Ms. West as a member of our Upper School faculty from 2006-2011. Monica's debut novel, Revival Season, has received numerous accolades.
The Washington Post wrote,
"West's debut marks the entry of a stalwart new voice in American fiction. James Baldwin famously said that his debut novel was 'the book I had to write if I was ever going to write anything else.' We can only hope that West's literary launch will similarly be the first of many."
Born and raised in Cleveland, Ohio, Monica spent her early years reading everything that she could. Early in elementary school, she started writing stories and never stopped. Her love for reading and writing drove her to get her B.A. in English Literature from Duke University and her M.A. in English and American Literature from New York University.
While working in trade and educational publishing in New York, Monica participated in writing workshops at the Frederick Douglass Creative Arts Center and at Sackett Street Writers' Workshop. Later, she shifted careers and became a high school English teacher in Baltimore and San Francisco. During her time at the Squaw Valley Community of Writers and the Napa Valley Writers' Conference, she started to take her writing more seriously and never looked back. She received her MFA in Fiction from the Iowa Writers' Workshop where she was a Rona Jaffe Graduate Fellow. She has also received a fellowship from Kimbilio Fiction and a residency from Hedgebrook. She currently lives in Oakland, California where she is reading everything that she can get her hands on, teaching fiction writing at the University of San Francisco, and writing another novel.
Ms. West will address the Upper School in an assembly on October 20, and will work with smaller groups of students in writing workshops throughout the day as a part of the Peter Baida '68 Writers-in-Residence Program. Since its inception the program has brought exceptional writers-in-residence to our Upper School. In the fall of 2013, Park received a generous gift to the Peter Baida '68 Fund permanently endowing the program AND expanding it to include writers-in-residence for our Middle School. Click here to learn more about Park's Peter Baida '68 Writer-in-Residence program.
Back to The Latest
Share
Related Posts
Senior Ridgely Smith Receives 2023 IAAM Sportsmanship Award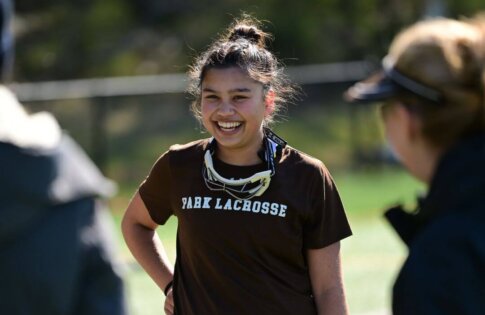 Congratulations to senior Ridgely Smith on being selected to receive the 2023 IAAM Sportsmanship Award! A multi-sport athlete at Park, Smith will be heading to Swarthmore College in the fall...
Fifteen Park Students Named All-Conference for Spring Season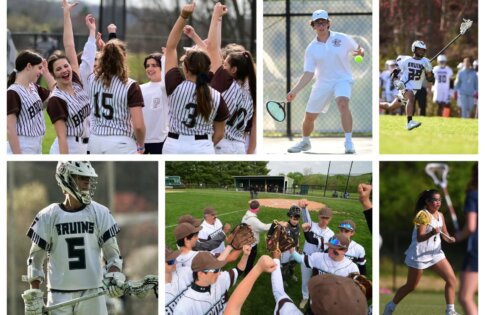 Fifteen Park students were named IAAM and MIAA All-Conference players this 2023 spring season! Congratulations to our players, coaches, families, and athletic directors — and thank you for your amazing...
Upper School Ceramics Club Raises Scholarship Funds for Arts for Learning Maryland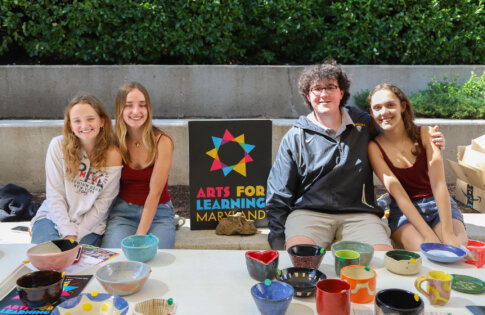 Members of the Ceramics Club, an Upper School co-curricular activity, recently hosted a pottery sale for attendees of the All School arts show reception, selling pieces they had made. Club...