Park Welcomes Jess Row '93 as 2016 Peter Baida '68 Writer-in-Residence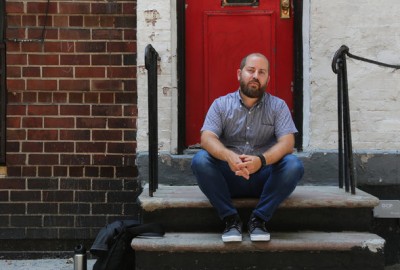 Award-winning author Jess Row '93 will return to campus next week as our Peter Baida '68 Writer-in-Residence. Upper School students will have the opportunity to participate in several seminars with Row throughout the day, and have been preparing by reading a short chapter in his new novel, Your Face in Mine, as well as an essay he wrote called "Narrative Sons." (See below for a link to "Narrative Sons.")
Row's first book, The Train to Lo Wu, a collection of short stories set in Hong Kong, was published in 2005. In 2006 it was shortlisted for the PEN/Hemingway Award and was a finalist for the Kiriyama Prize and the Graywolf Press Nonfiction Prize. In 2007, Row was named a "Best Young American Novelist" by Granta — publisher of the best new literary writing and art. His second collection of stories, Nobody Ever Gets Lost, was published in 2011, and his first novel, Your Face in Mine, was published in 2014.
According to Dwight Garner from The New York Times,
Your Face in Mine more than fulfills the promise of [Jess Row's] first two books. It puts him on another level as an artist. He doesn't shy away from the hard intellectual and moral questions his story raises, or from grainy philosophical dialogue, but he submerges these things in a narrative that burns with a steady flame. You turn the pages without being aware you are turning them…There's some Jonathan Lethem in Mr. Row's street-level awareness of culture, popular and otherwise. There's some Saul Bellow in his needling intelligence. Necessity is a mother of invention, this novel declares, but so is uncut human desire. "How far in the future can it be," Martin asks, "when people say, I don't want to be me anymore?
Row's stories have appeared in The Atlantic, Tin House, Conjunctions, Boston Review, Ploughshares, Granta, American Short Fiction, Threepenny Review, Ontario Review, Harvard Review, and elsewhere, have been anthologized three times in The Best American Short Stories (most recently in The Best American Short Stories 2011), and have won two Pushcart Prizes and a PEN/O. Henry Award. He has also received an NEA fellowship in fiction and a Whiting Writers Award. His nonfiction and criticism appear often in The New York Times Book Review, Bookforum, Threepenny Review, and Boston Review, among other publications.
After graduating from Yale, Row taught English for two years as a Yale-China fellow at the Chinese University of Hong Kong. He completed an M.F.A. at the University of Michigan, and is currently an associate professor of English at The College of New Jersey and a member of the international faculty of the M.F.A. program at the City University of Hong Kong.
To read Row's essay "Native Sons," click here: https://www.guernicamag.com/daily/jess-row-native-sons/
Photo: New York Times
Back to The Latest
Share
Related Posts
Park Welcomes Elana Liebow-Feeser '14 and Jeremy Cohen '12 as 2023 Millhauser Fellows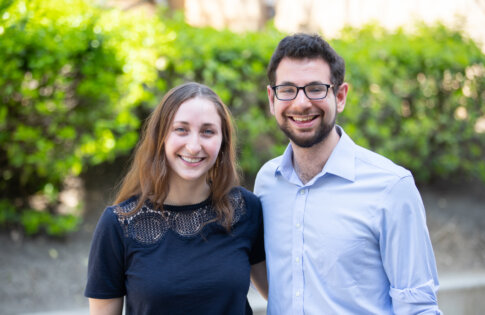 Last week, Park welcomed Elana Liebow-Feeser '14 and Jeremy Cohen '12 back to campus as our 2023 Millhauser Fellows! Started by Louise Eiseman Robinson Millhauser '30 in 1998, and continued...