Park Welcomes Charlotte Potter as our 2016-17 Diana Lee Fox '75 Resident Artist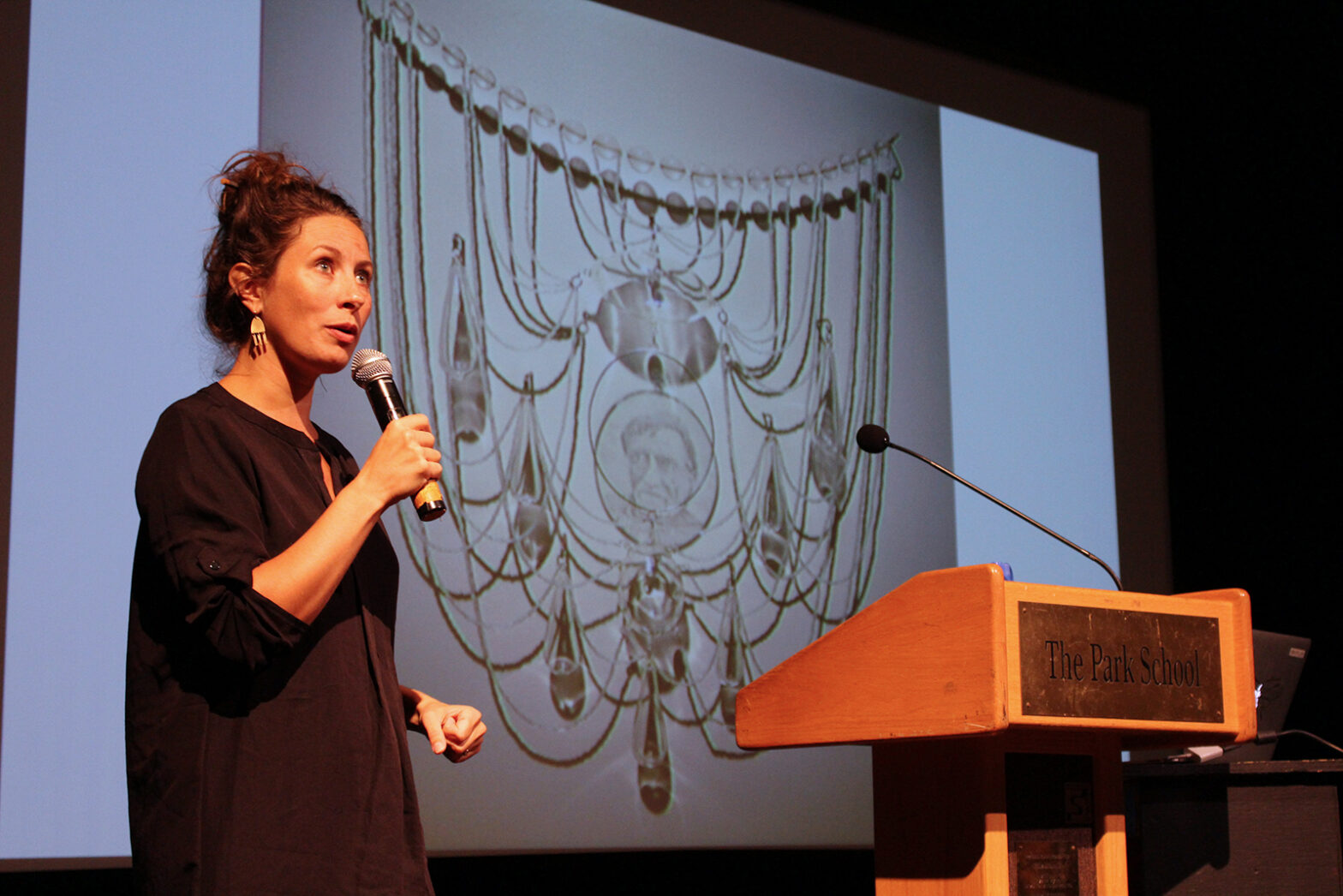 Park welcomes our 2016-17 Diana Lee Fox '75 Resident Artist, Charlotte Potter, to campus this week. Potter will present to Upper School students in assembly, and students will have an opportunity to participate in an interactive glass-blowing performance titled Bottled Emotion. The resulting glass objects and documentation of the performance will be on display in the Richman Gallery. Potter will also exhibit her new work honoring the life of Freddie Gray from her series Lenticular America.
According to her website: "In this age of over-connectivity, Charlotte Potter's studio practice seeks to visualize relationships and the impact they can have on the self/self identity, often employing a combination of new and old technology. Gravitating towards glass as a material and inspiration because of its ability to hold a dual identity; as hot and cold, fragile and strong, elastic and brittle, her works materialize as installation, sculpture, performance, and video."
Potter has pioneered the field of performance glass in her work as the Glass Studio Manager and Programming Director at the Chrysler Museum of Art in Norfolk, Va. She is the mentor of the Chrysler Museum Glass Studio Assistantship program and has taught glass and new media courses at Penland School of Crafts and Oxbow. She received her M.F.A. from Rhode Island School of Design in 2010 and a B.F.A. from Alfred University in 2003.
Our fall exhibition, Feeling Finds Thought, includes work that suggests its creation as a response to feelings and emotions. On display until November 23, 2016, the exhibition features work from Potter, Lawrence Cromwell, Gray Lyons, and Park students.
The Diana Lee Fox '75 Resident Artist program was started in 1981 to honor Diana's memory. Through the Fox family's generous support, Park is able to bring an accomplished artist to campus each year to work with Upper School students and present a gallery show.
Click here for more information about our Resident Artist program.
Back to The Latest
Share
Related Posts
Visual Arts Chair Christine Tillman Featured in BmoreArt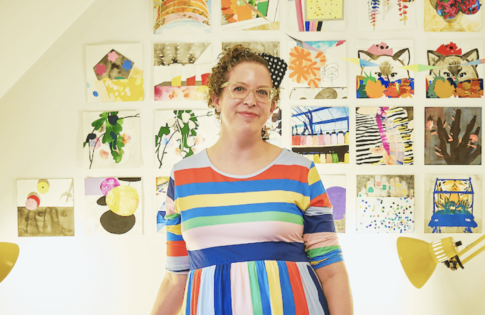 Park School's Pre-K-12 Visual Arts Chair and Upper School Visual Arts Teacher Christine Buckton Tillman was featured in BmoreArt this week. The in-depth interview covered art education, the Baltimore art...
Park Students Honored in 2022 Regional Scholastic Art & Writing Awards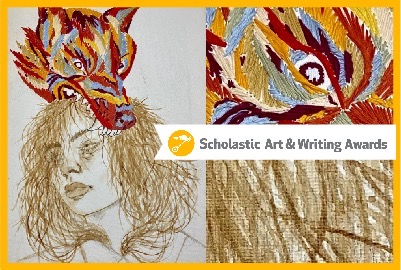 Five Park students were honored in the 2022 Regional Scholastic Art & Writing Awards, receiving a total of eight awards and honorable mentions in both art and writing. Founded in...
Park Welcomes Phil Davis as our 2022 Diana Lee Fox '75 Resident Artist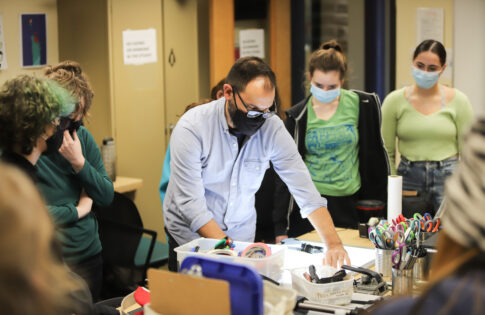 Park welcomed Phil Davis to campus today as our 2022 Diana Lee Fox '75 Resident Artist. Phil is an animator, a filmmaker, and the founder of the Sweaty Eyeballs Animation Festival...