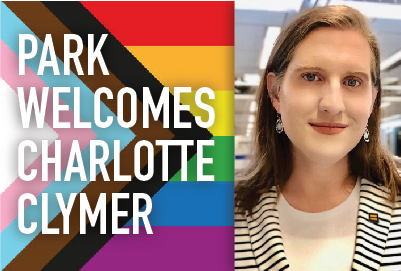 Last week, Park Upper School students welcomed Charlotte Clymer to assembly as a guest speaker. Clymer is an American activist and writer. She is currently the director of communications and strategy at Catholics for Choice, and was previously the press secretary for rapid response at the Human Rights Campaign, an American LGBTQ civil rights organization.
Ninth grade student Molly Ross invited Clymer to speak to Park's Upper School. She had first learned about Clymer through Twitter during the 2020 election season and liked what she was sharing. "I wanted to invite her to speak because she has a diverse background in different careers that she could discuss and give advice on, and because I think her activism, especially for trans rights, is so important for people to learn about," Molly said.
"Clymer talked about a lot of different things at our assembly, from her time in the military to religion in the context of LGBTQ+ issues, to the importance of seeing the nuance in the world, to how to use one's privilege to uplift marginalized voices.
In 2020, Clymer was named to Fortune magazine's "40 under 40" list in the Government and Politics category. From the magazine's write-up:
"Writer, organizer, and social media aficionado Charlotte Clymer has established herself as one of the most prominent transgender activists in the country, using her six-plus years of military service and strong faith to connect with Americans across the U.S.
Most recently, Clymer acted as the rapid response press secretary for the Human Rights Campaign, the largest LGBTQ advocacy group and political lobbying organization in the U.S. There, she would formulate responses to breaking political news and LGBTQ-related policy matters. Now, she's using her influence—she has about 320,000 followers on Twitter alone—to write about social equality and identity politics for leading publications."
Back to The Latest
Share
Related Posts
Tenth Grade Studies Soil Science Out in the Field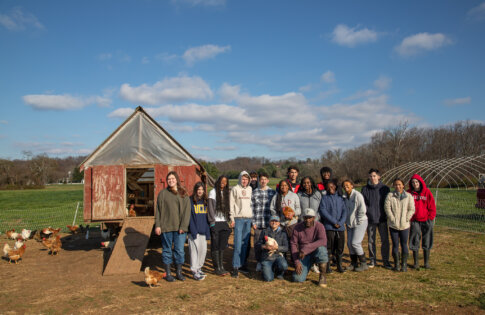 Tenth Grade science (Core 10) took their laboratory on the road this week to study the impact of farming and saltwater intrusion on Maryland soil. Each of the seven classes...
Visual Arts Chair Christine Tillman Featured in BmoreArt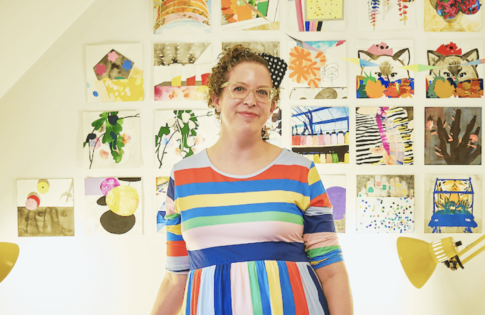 Park School's Pre-K-12 Visual Arts Chair and Upper School Visual Arts Teacher Christine Buckton Tillman was featured in BmoreArt this week. The in-depth interview covered art education, the Baltimore art...
Park Welcomes 2023-24 Scholar Applications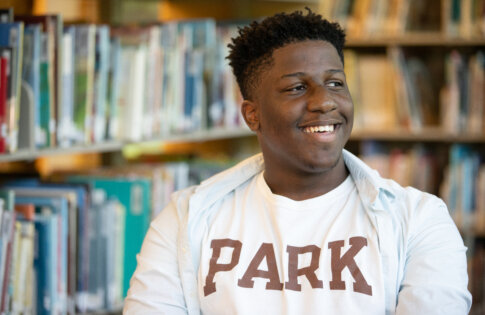 Malone Scholars (Entering Grades 7–10) & Rothman Scholar (Entering Grade 9) The Park School's robust Tuition Assistance program is funded by a variety of sources including the The Park Fund (the...