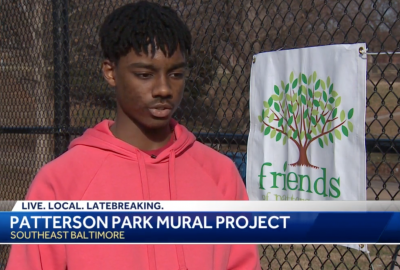 For the past year and a half, Park senior Darryl France has been working with Project Blackboard to renovate the Patterson Park basketball courts in Baltimore City, and to paint a mural designed by local Baltimore artist Jordan Lawson. WBAL-TV 11 Baltimore interviewed Darryl and Jordan about the project.
From the WBAL interview: "Darryl France grew up playing ball on the courts and he noticed they were in disrepair. So, he raised money toward creating a new mural on the court. Artist Jordan Lawson made two designs for which students will get to vote."
"'Despite the courts not being in the greatest condition, it was always pretty packed. So, I think that with the new condition of the court, it'll be even more packed and people will enjoy it a little bit more, especially with the beautiful art that's going to be on the court,' France said."
Watch the WBAL interview HERE
Learn more about Project Blackboard HERE
Back to The Latest
Share
Related Posts
Park Alumnus Rahsan-Rahsan Lindsay '90, CEO Of MediaCo Holding, Returns To Park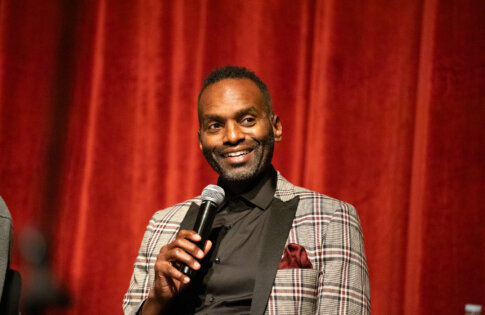 Park alumnus Rahsan-Rahsan Lindsay '90 returned to Park this week to speak with Upper School students about his career in the entertainment industry. Lindsay is the Chief Executive Officer of...
Experience Park: An Open House Event on October 7
Our "Experience Park" event introduces prospective families to Park's remarkable teaching and learning community (watch the video!) — and features interactive sessions for students and their parents.
Park's ISAMR Program Travels to Northern Canada for Annual Climate Change Research Trip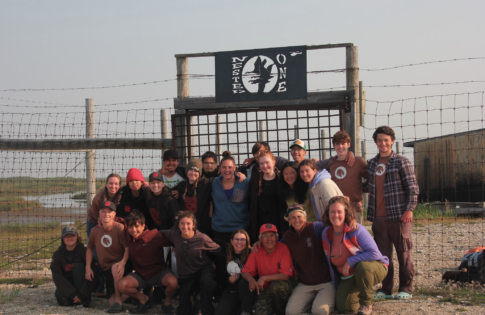 Members of the International Student-led Arctic Monitoring and Research (ISAMR) program took their annual trip to Northern Canada this summer to conduct permafrost research and study its relationship to climate...