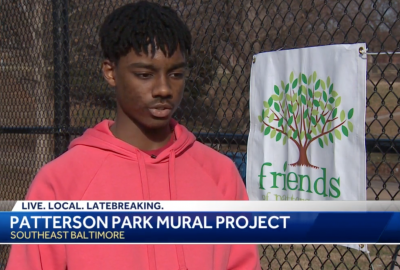 For the past year and a half, Park senior Darryl France has been working with Project Blackboard to renovate the Patterson Park basketball courts in Baltimore City, and to paint a mural designed by local Baltimore artist Jordan Lawson. WBAL-TV 11 Baltimore interviewed Darryl and Jordan about the project.
From the WBAL interview: "Darryl France grew up playing ball on the courts and he noticed they were in disrepair. So, he raised money toward creating a new mural on the court. Artist Jordan Lawson made two designs for which students will get to vote."
"'Despite the courts not being in the greatest condition, it was always pretty packed. So, I think that with the new condition of the court, it'll be even more packed and people will enjoy it a little bit more, especially with the beautiful art that's going to be on the court,' France said."
Watch the WBAL interview HERE
Learn more about Project Blackboard HERE
Back to The Latest
Share
Related Posts
Park School Announces New Science and Engineering Wing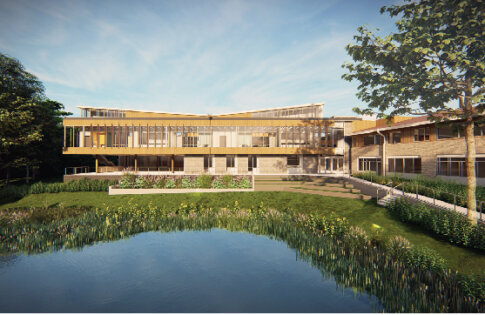 Park to break ground on 12,500 sq. ft. Science and Engineering Wing in 2022! With its expected completion by the beginning of the 2023 school year, the building will add...
Twelve Students Named All-Conference Players for Spring 2021-22 Season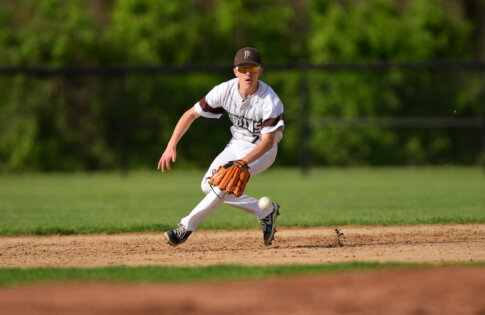 Twelve Park students were named IAAM and MIAA All-Conference players this 2021–22 spring season! Congratulations to our players, coaches, families, and athletic directors – and thank you for your amazing...