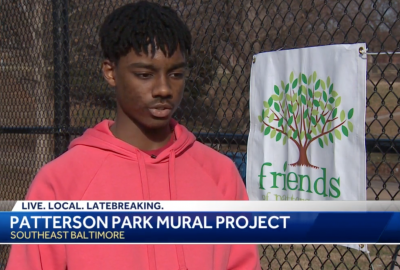 For the past year and a half, Park senior Darryl France has been working with Project Blackboard to renovate the Patterson Park basketball courts in Baltimore City, and to paint a mural designed by local Baltimore artist Jordan Lawson. WBAL-TV 11 Baltimore interviewed Darryl and Jordan about the project.
From the WBAL interview: "Darryl France grew up playing ball on the courts and he noticed they were in disrepair. So, he raised money toward creating a new mural on the court. Artist Jordan Lawson made two designs for which students will get to vote."
"'Despite the courts not being in the greatest condition, it was always pretty packed. So, I think that with the new condition of the court, it'll be even more packed and people will enjoy it a little bit more, especially with the beautiful art that's going to be on the court,' France said."
Watch the WBAL interview HERE
Learn more about Project Blackboard HERE
Back to The Latest
Share
Related Posts
Upper School Ceramics Club Raises Scholarship Funds for Arts for Learning Maryland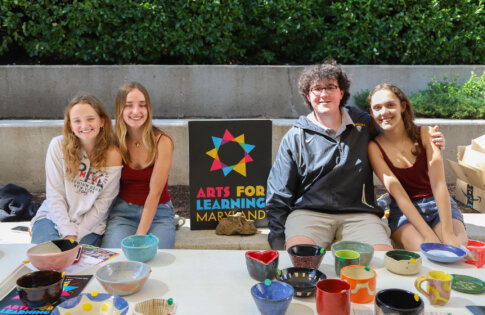 Members of the Ceramics Club, an Upper School co-curricular activity, recently hosted a pottery sale for attendees of the All School arts show reception, selling pieces they had made. Club...
Five Park Seniors Commit to Compete at Collegiate Level Next Year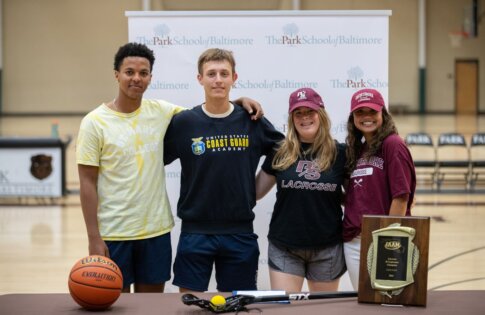 A huge congratulations to our five seniors who have committed to compete at the collegiate level next year! Strive on, Bruins! Noah Heller – Coast Guard Academy • Lacrosse Savannah...
Park Competes in AVAM's Kinetic Sculpture Race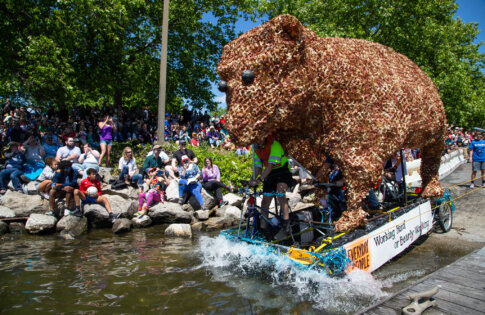 On Saturday, Park competed in the American Visionary Art Museum's annual Kinetic Sculpture race through downtown Baltimore. It was a beautiful day to trek 15 miles through city streets and...