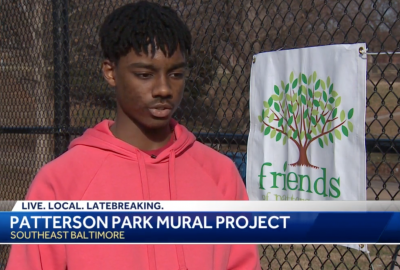 For the past year and a half, Park senior Darryl France has been working with Project Blackboard to renovate the Patterson Park basketball courts in Baltimore City, and to paint a mural designed by local Baltimore artist Jordan Lawson. WBAL-TV 11 Baltimore interviewed Darryl and Jordan about the project.
From the WBAL interview: "Darryl France grew up playing ball on the courts and he noticed they were in disrepair. So, he raised money toward creating a new mural on the court. Artist Jordan Lawson made two designs for which students will get to vote."
"'Despite the courts not being in the greatest condition, it was always pretty packed. So, I think that with the new condition of the court, it'll be even more packed and people will enjoy it a little bit more, especially with the beautiful art that's going to be on the court,' France said."
Watch the WBAL interview HERE
Learn more about Project Blackboard HERE
Back to The Latest
Share
Related Posts
Tenth Grade Studies Soil Science Out in the Field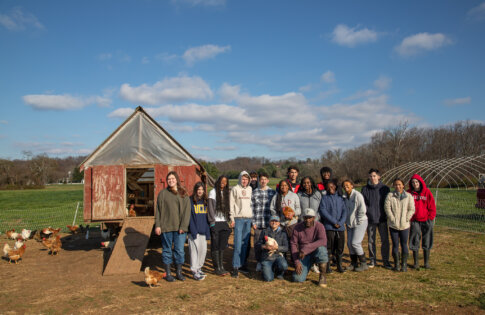 Tenth Grade science (Core 10) took their laboratory on the road this week to study the impact of farming and saltwater intrusion on Maryland soil. Each of the seven classes...
Visual Arts Chair Christine Tillman Featured in BmoreArt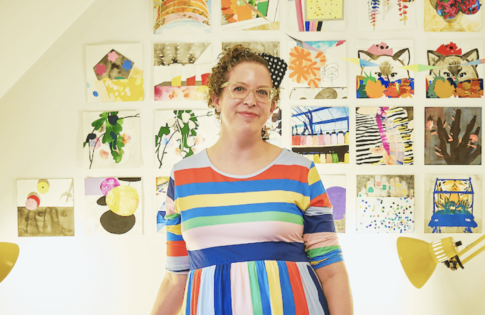 Park School's Pre-K-12 Visual Arts Chair and Upper School Visual Arts Teacher Christine Buckton Tillman was featured in BmoreArt this week. The in-depth interview covered art education, the Baltimore art...
Park Welcomes 2023-24 Scholar Applications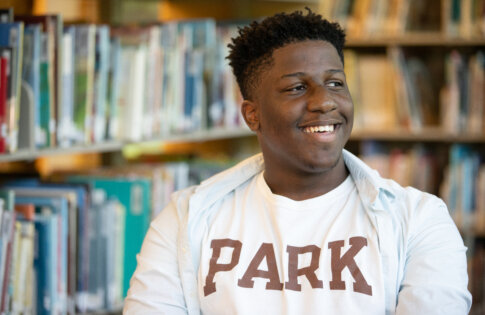 Malone Scholars (Entering Grades 7–10) & Rothman Scholar (Entering Grade 9) The Park School's robust Tuition Assistance program is funded by a variety of sources including the The Park Fund (the...