Park Senior Hannah McKenzie Wins Gold Medal in 2017 National Scholastic Art & Writing Competition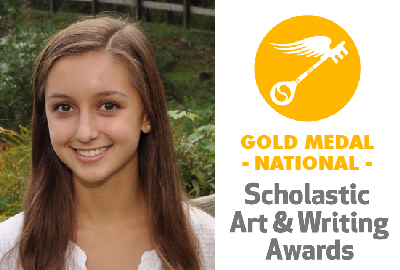 Congratulations to senior Hannah McKenzie on winning a Gold Medal in the 2017 National Scholastic Art & Writing Competition for her critical essay, entitled "Hitler, Darwin, and Genocide: How the Nazis Distorted Science in Support of their Master Plan."
Having researched and written the term paper for history teacher Peter Warren's 20th Century History course last school year, McKenzie submitted the essay for the 2017 Regional Scholastic Art & Writing Competition, winning a Gold Key award in early February. She also received an honorable mention for a short story. All Regional Gold Key award submissions were considered for the National Competition, with winners announced in mid-March.
McKenzie's essay focused on the Nazi Party's manipulation of the German people. "I was trying to prove what they were doing in the language they used, and how they implemented different policies to prove that it was pseudo scientific or social Darwinism language," says McKenzie. "I compared Hitler's writing to Ernst Haeckel [a famous biologist and champion of Darwinism in Germany] and was able to look at similarities in language and ideology."
Interested in human rights issues and violations, McKenzie chose to focus on the Holocaust, one of the most extreme examples of human rights violations. But rather than explore Hitler's personal ideologies, she instead wanted to research and consider the methods and manipulations used by the Nazi Party. "I was proud of this term paper; it's one of the papers I've been the most passionate about, and spent the most time on. Even though I'm not very competitive, generally, it's made me think about applying for more things like this to try and get the work that I care about out there," she said.
National Gold Medal award recipients are invited to a ceremony at Carnegie Hall in June to celebrate their achievements.
Presented by the Alliance for young Artists & Writers, the Scholastic Art & Writing Awards is the longest-running, most prestigious recognition program in the country for creative teens. Since 1923, the Awards have recognized the vision and ingenuity of our nation's youth. Students across the country submitted 320,000 works of art and writing to the Scholastic Awards in 29 categories last year. Panelists consider works that best exemplify originality, technical skill, and the emergence of a personal voice or vision.
Click HERE to see a full list of of the 14 Park students who were honored in the 2017 Regional Scholastic Art & Writing Awards, receiving a total of 27 awards and honorable mentions in both art and writing.
Back to The Latest
Share
Related Posts
Upper School Ceramics Club Raises Scholarship Funds for Arts for Learning Maryland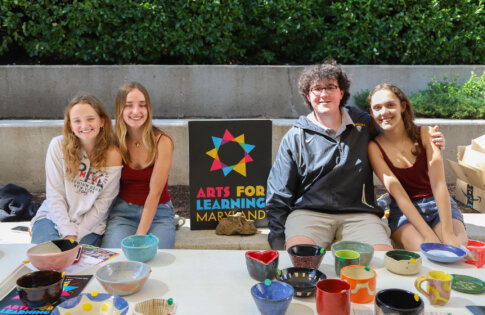 Members of the Ceramics Club, an Upper School co-curricular activity, recently hosted a pottery sale for attendees of the All School arts show reception, selling pieces they had made. Club...
Five Park Seniors Commit to Compete at Collegiate Level Next Year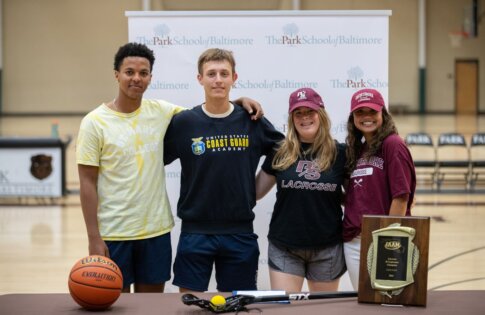 A huge congratulations to our five seniors who have committed to compete at the collegiate level next year! Strive on, Bruins! Noah Heller – Coast Guard Academy • Lacrosse Savannah...
Park Competes in AVAM's Kinetic Sculpture Race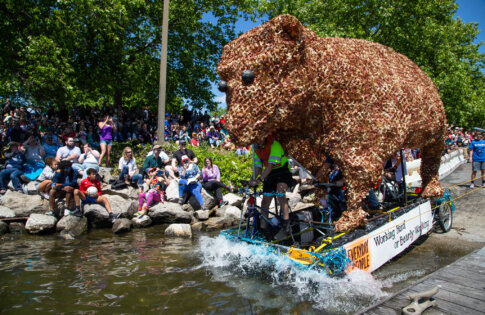 On Saturday, Park competed in the American Visionary Art Museum's annual Kinetic Sculpture race through downtown Baltimore. It was a beautiful day to trek 15 miles through city streets and...