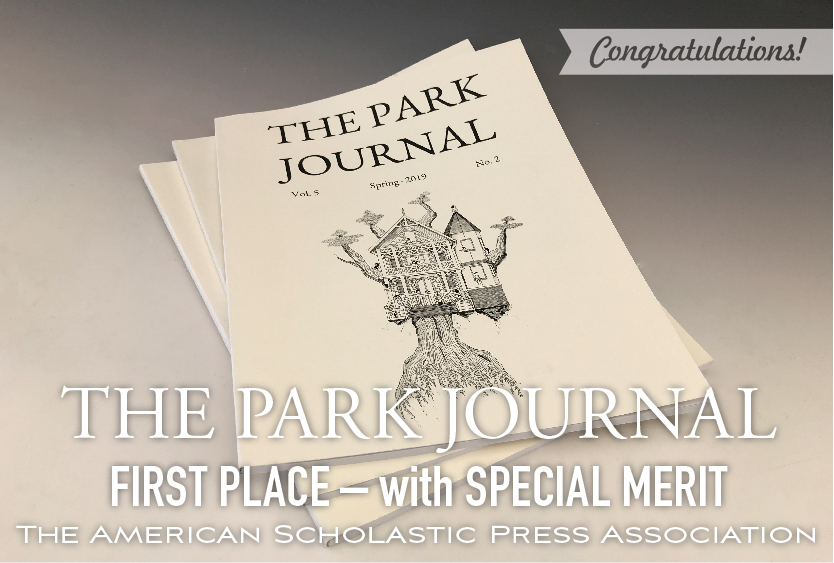 Congratulations to the Park Journal, Park's Upper School academic journal, on receiving First Place with Special Merit in the Scholastic Magazine Awards for their Spring 2019 issue! The award (the highest possible!) is issued by the American Scholastic Press Association.
The Journal, which is published twice a year, is a collection of student work consisting of essays, history papers, drawings, paintings, science projects, independent study reports, solutions to math problems, and more. Pieces are nominated by faculty members, and, with the student's permission, are submitted to a rotating editorial board made up of students and teachers for consideration.
The editorial board, comprising four students and three faculty members, reads through all submissions (which are anonymous to the board), and meet for an afternoon to deliberate. The group discusses and carefully considers each piece, and decides which should be included or not.
"Our two senior editors, Maeve Thistel '19 and Kim Fox '19, did great work on the last issue, redesigning some of the features of the Journal," says Daniel Jacoby, Upper School history teacher and Journal advisor. "This year we've got four students on the staff, and I look forward to seeing where they take the next issue."
Read the Spring 2019 issue here.
Back to The Latest
Share
Related Posts
Park's ISAMR Program Travels to Northern Canada for Annual Climate Change Research Trip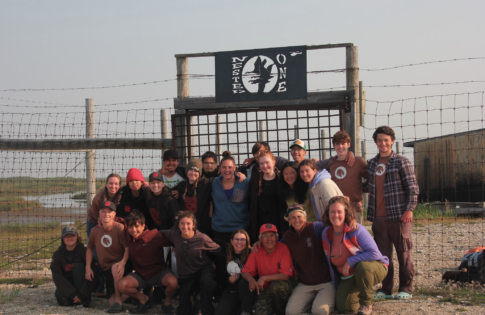 Members of the International Student-led Arctic Monitoring and Research (ISAMR) program took their annual trip to Northern Canada this summer to conduct permafrost research and study its relationship to climate...