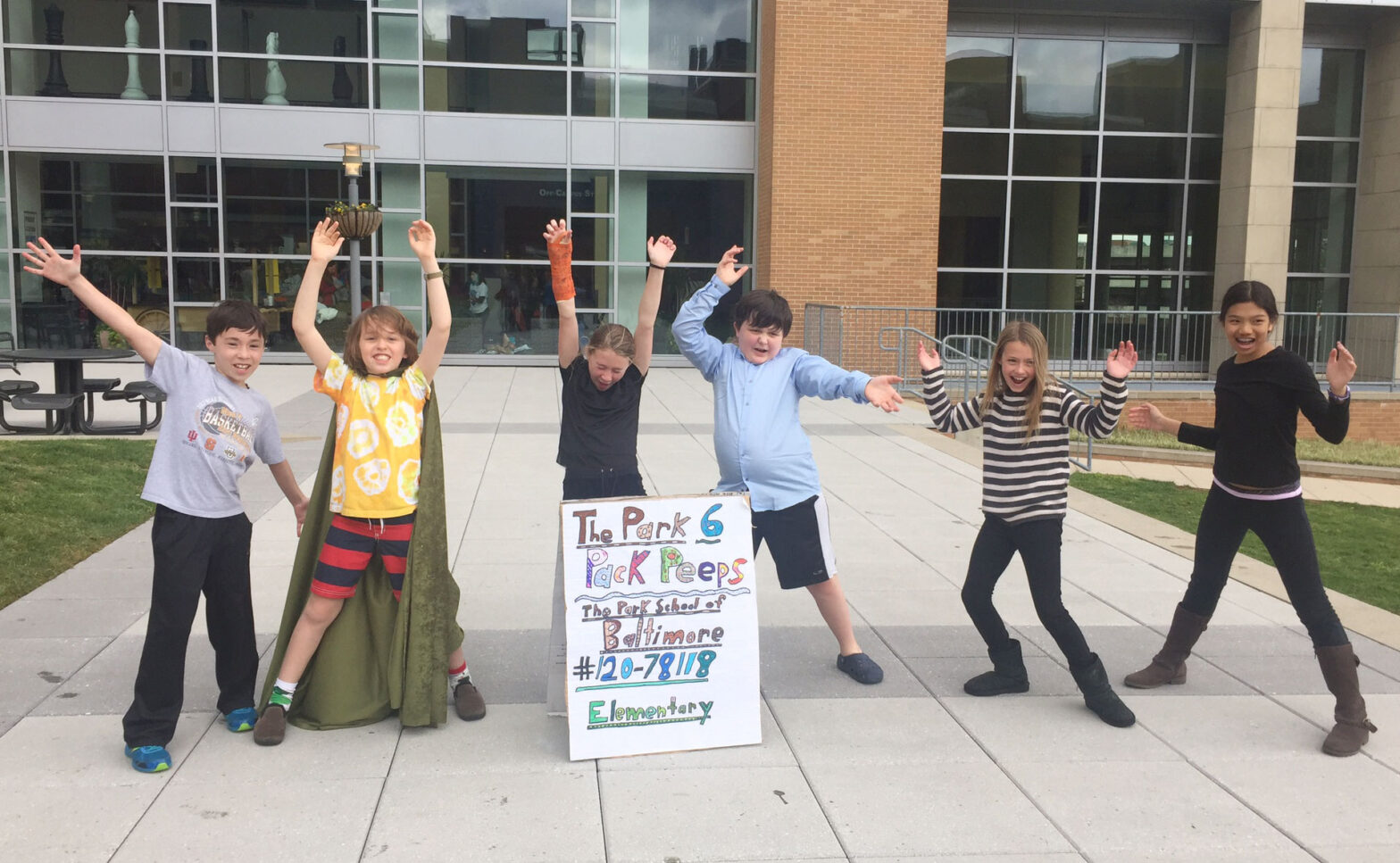 After an exciting performance at the Destination Imagination Maryland State Tournament on April 9, a Park School team has advanced to the Global Finals for the very first time. The culminating international tournament that takes place each May, Global Finals includes more than 8,000 kids from 15+ countries. The world's largest celebration of creativity, more than 17,000 people attend Finals.
The Park Six-Pack Peeps (comprised of 4th and 5th Graders) received a wild card nomination for their performance in the Instant Challenge, qualifying them for Finals. During the Instant Challenge, participants are presented with a challenge never before seen, and are scored both on their solution and their ability to demonstrate teamwork and collaborative skills.
The Park Case Closers also attended the Maryland State Tournament, and though their performance in the Fine Arts Competition was impressive, making the judges and audience laugh repeatedly with their witty lines and ability to ad-lib, they did not advance to the next round.
Congratulations to both teams for their impressive performances, and good luck to The Park Six-Pack Peeps as they prepare for the Global Finals!
The Destination Imagination program is a fun, hands-on system of learning that fosters students' creativity, courage and curiosity through open-ended academic Challenges in the fields of STEM (science, technology, engineering, and mathematics), fine arts, and service learning. Participants learn patience, flexibility, persistence, ethics, respect for others and their ideas, and the collaborative problem solving process. Teams may showcase their solutions at a tournament.
Back to The Latest
Share
Related Posts
Monarch Butterfly Celebration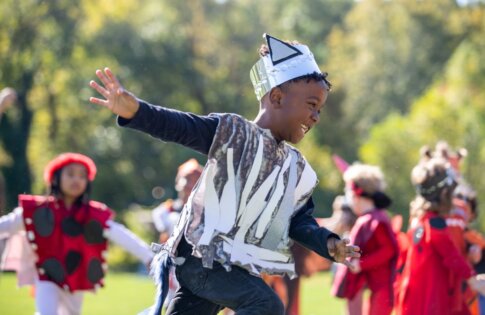 Today was the Monarch Butterfly Celebration 🦋✨ The Kindergarten and Pre-K put on an amazing performance!