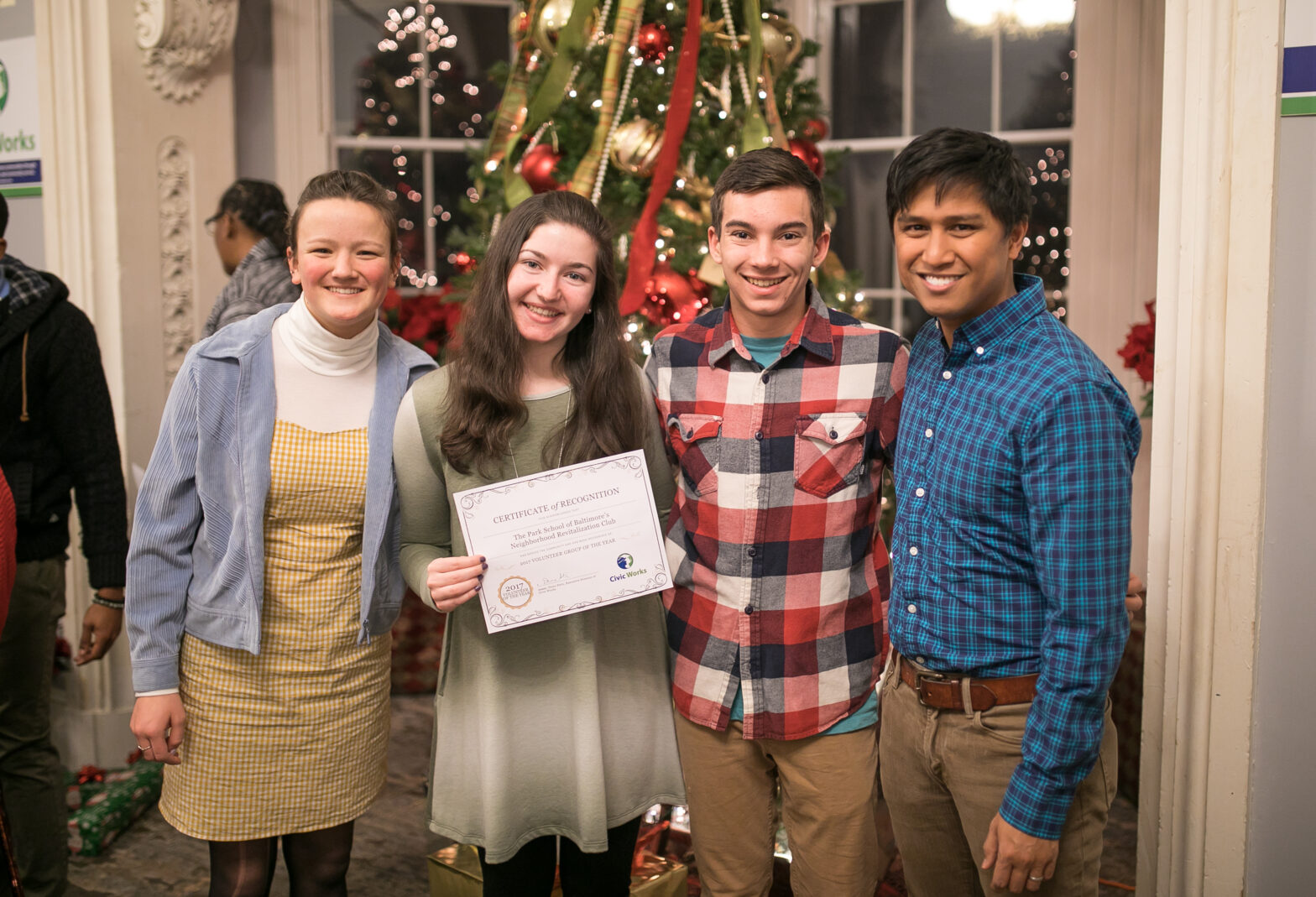 Park's Neighborhood Revitalization Club (NRC), an Upper School club that supports community development, received the 2017 Volunteer Group of the Year award from Civic Works, a non-profit organization working in Baltimore communities for over 20 years. This group of students has been involved with the greening of vacant lots in the central Baltimore neighborhood of Barclay for several years, partnering with Civic Works' Community Lot team. From designing and fundraising to preparing the space and planting, the students from NRC have contributed hundreds of volunteer hours to a community effort to build green spaces that residents can enjoy.
On December 12, Civics Works presented the club with the Volunteer Group of the Year Award at their annual Clifton Mansion Tower Lighting event, celebrating volunteers and AmeriCorps members. The NRC was selected from hundreds of other groups among 15 different Civic Works programs.
About the club: In response to the unrest following the death of Freddie Gray in spring 2015, a group of students volunteered with the Community Lot Team of Civic Works. Soon after, they became interested in participating more fully in the process of transforming vacant lots into vibrant green spaces, turning again to Civic Works, and forming a group called the Neighborhood Revitalization Club. Members of the club began attending strategy meetings with Barclay residents, community organizers, and Civic Works. This larger collective focused its efforts on a series of contiguous vacant lots in Barclay, supporting the development of community green spaces and affordable housing.
For more information about the NRC, check out this fall's edition of Cross Currents here.
Photo: NRC student leaders with Rommel Loria, Director of Service Learning and Civic Engagement. Photo courtesy of Abel Communications.
Back to The Latest
Share
Related Posts
Upper School Ceramics Club Raises Scholarship Funds for Arts for Learning Maryland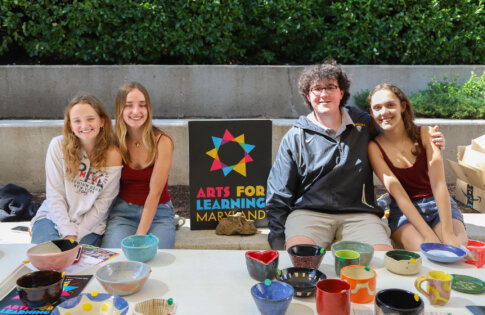 Members of the Ceramics Club, an Upper School co-curricular activity, recently hosted a pottery sale for attendees of the All School arts show reception, selling pieces they had made. Club...
Five Park Seniors Commit to Compete at Collegiate Level Next Year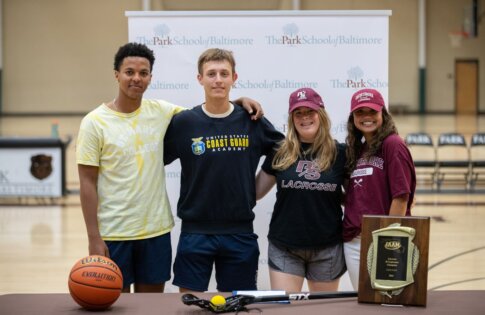 A huge congratulations to our five seniors who have committed to compete at the collegiate level next year! Strive on, Bruins! Noah Heller – Coast Guard Academy • Lacrosse Savannah...
Park Competes in AVAM's Kinetic Sculpture Race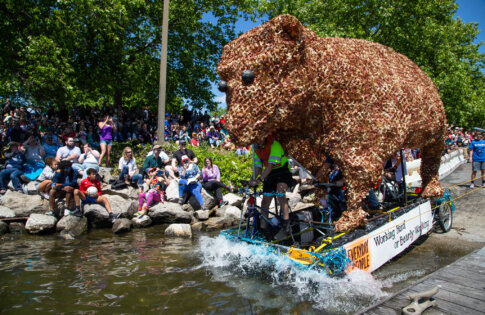 On Saturday, Park competed in the American Visionary Art Museum's annual Kinetic Sculpture race through downtown Baltimore. It was a beautiful day to trek 15 miles through city streets and...