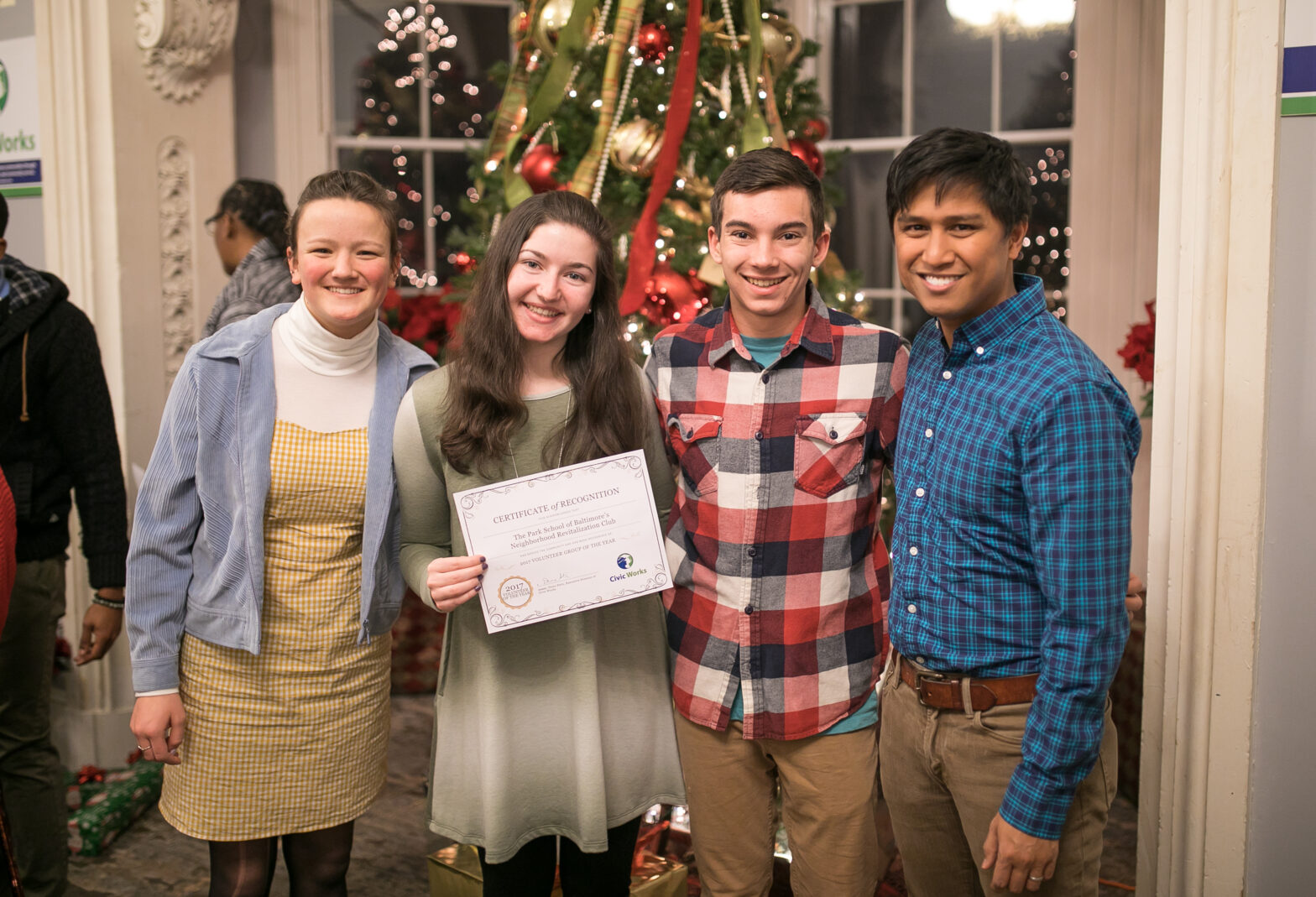 Park's Neighborhood Revitalization Club (NRC), an Upper School club that supports community development, received the 2017 Volunteer Group of the Year award from Civic Works, a non-profit organization working in Baltimore communities for over 20 years. This group of students has been involved with the greening of vacant lots in the central Baltimore neighborhood of Barclay for several years, partnering with Civic Works' Community Lot team. From designing and fundraising to preparing the space and planting, the students from NRC have contributed hundreds of volunteer hours to a community effort to build green spaces that residents can enjoy.
On December 12, Civics Works presented the club with the Volunteer Group of the Year Award at their annual Clifton Mansion Tower Lighting event, celebrating volunteers and AmeriCorps members. The NRC was selected from hundreds of other groups among 15 different Civic Works programs.
About the club: In response to the unrest following the death of Freddie Gray in spring 2015, a group of students volunteered with the Community Lot Team of Civic Works. Soon after, they became interested in participating more fully in the process of transforming vacant lots into vibrant green spaces, turning again to Civic Works, and forming a group called the Neighborhood Revitalization Club. Members of the club began attending strategy meetings with Barclay residents, community organizers, and Civic Works. This larger collective focused its efforts on a series of contiguous vacant lots in Barclay, supporting the development of community green spaces and affordable housing.
For more information about the NRC, check out this fall's edition of Cross Currents here.
Photo: NRC student leaders with Rommel Loria, Director of Service Learning and Civic Engagement. Photo courtesy of Abel Communications.
Back to The Latest
Share
Related Posts
Tenth Grade Studies Soil Science Out in the Field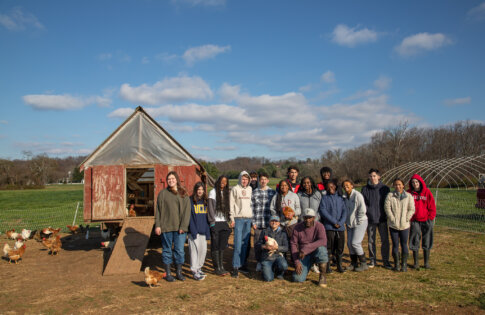 Tenth Grade science (Core 10) took their laboratory on the road this week to study the impact of farming and saltwater intrusion on Maryland soil. Each of the seven classes...
Visual Arts Chair Christine Tillman Featured in BmoreArt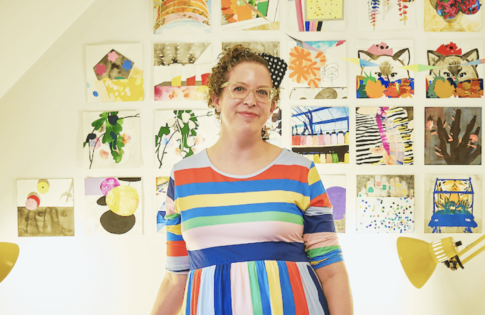 Park School's Pre-K-12 Visual Arts Chair and Upper School Visual Arts Teacher Christine Buckton Tillman was featured in BmoreArt this week. The in-depth interview covered art education, the Baltimore art...
Park Welcomes 2023-24 Scholar Applications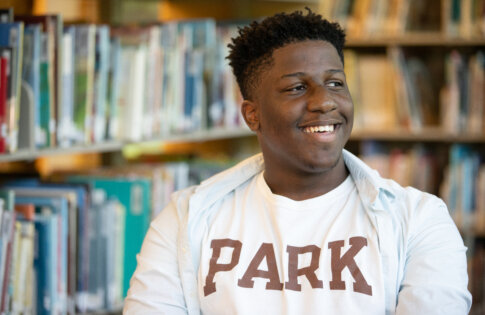 Malone Scholars (Entering Grades 7–10) & Rothman Scholar (Entering Grade 9) The Park School's robust Tuition Assistance program is funded by a variety of sources including the The Park Fund (the...