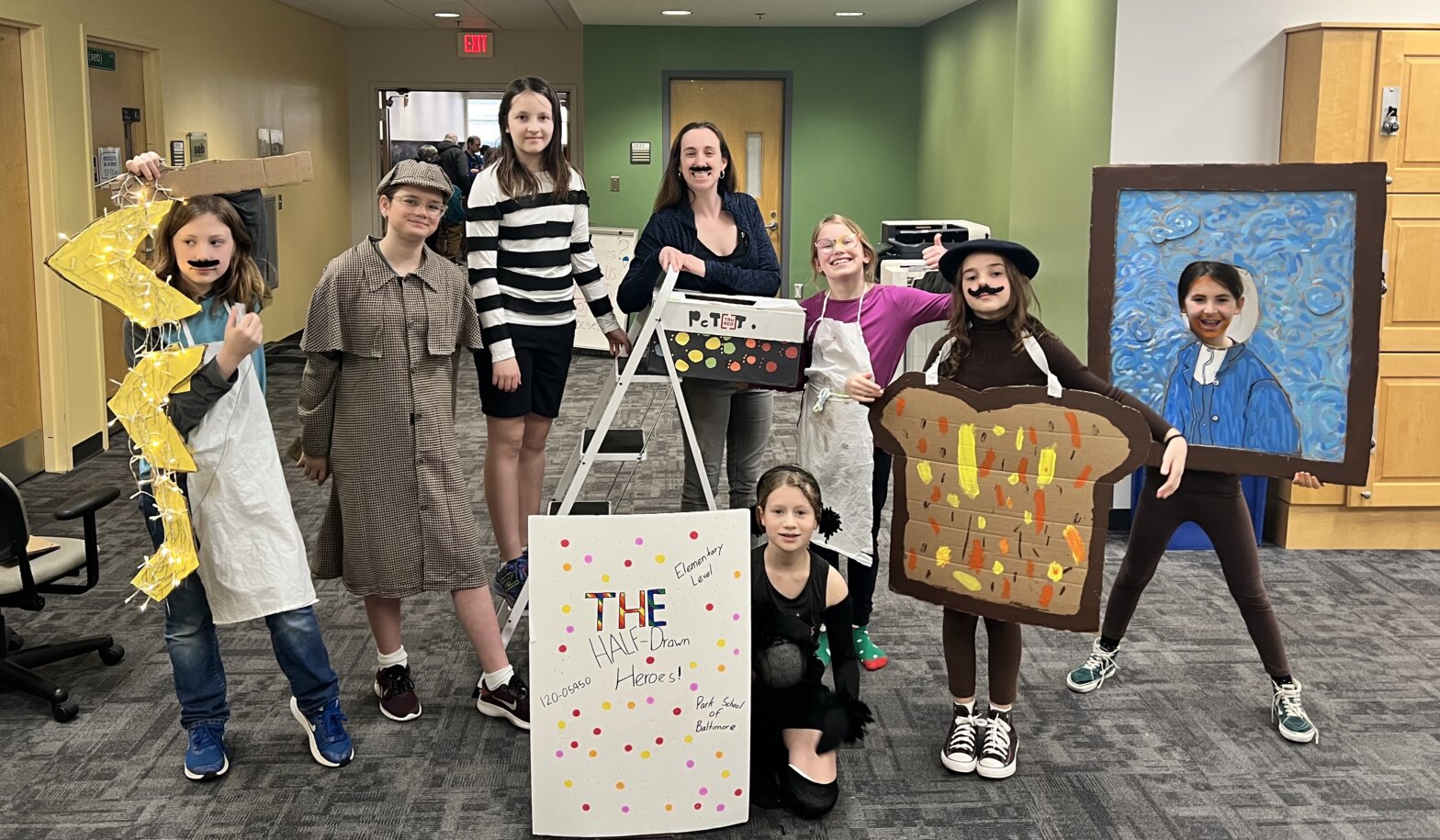 Congratulations to Park's Lower School Destination Imagination (DI) teams for their stellar performances at the State Tournament at UMBC last weekend.
Our teams placed first, second, and fourth in their divisions! Destination Imagination is a global nonprofit dedicated to inspiring the next generation of innovators, leaders, and creative problem solvers. DI provides unique educational experiences across seven annual project-based Challenge types: Technical, Scientific, Engineering, Fine Arts, Improvisational, Service Learning, and Early Learning. Way to go, Bruins!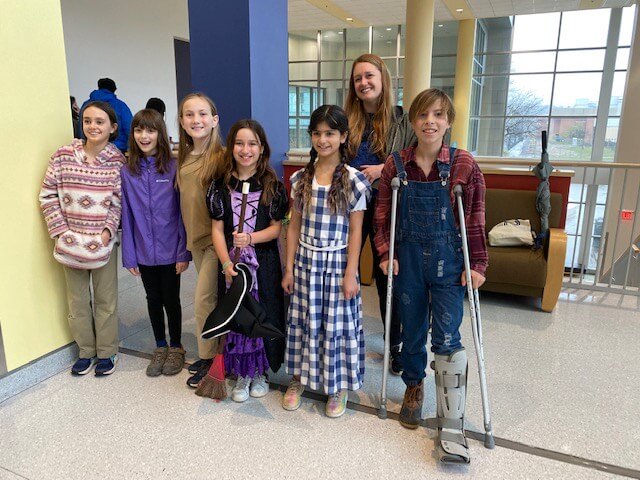 Back to The Latest
Share
Related Posts
Lower School Librarian Laura Amy Schlitz Reviews Lois Lowry's Latest Book for the NY Times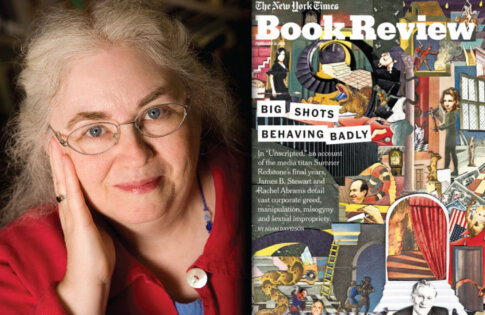 Newbery Medal-winning author and Park Lower School librarian Laura Amy Schlitz reviewed a new book by renowned children's author Lois Lowry (Number the Stars, The Giver) in yesterday's New York Times. Read Laura's full...
First Grade Publishing Party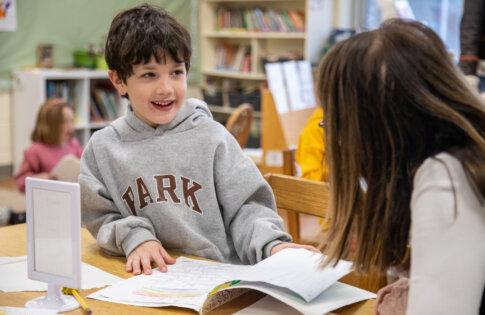 The first grade classes host publishing parties to celebrate and share the hard work each first grader has done to create their very own book! Members from throughout the community...