Lilah Lichtman '21 Recognized Two Years in a Row in Cooper Hewitt National High School Design Competition
Congratulations to sophomore Lilah Lichtman on receiving an Honorable Mention — second year in a row! — for her product design in Cooper Hewitt's 2019 National High School Design Competition!
Each year, students from around the country are challenged to design a solution to a unique scenario inspired by Cooper Hewitt's rich collection and stimulating exhibitions. This year's competition asked students what they would design (or redesign) that is a nature-based solution to a global project.
Lilah designed Podcone, a temporary, weather-responsive shelter that aids a community in disaster relief. "As climate change continues to wreak havoc, there will be more frequent natural disasters with greater consequences," says Lilah. "In the aftermath, when communities are displaced from their homes, they need immediate shelter. Pinecones are made of cellulose, which swells when it's cold and/or wet outside, closing the scales of the cone. Podcone mimics this process, keeping the person inside warm and dry."
The Podcone poster Lilah designed for the competition will be on exhibit at Cooper Hewitt and on cooperhewitt.org. Click here to learn more about Lilah's product and the competition.
Back to The Latest
Share
Related Posts
Tenth Grade Studies Soil Science Out in the Field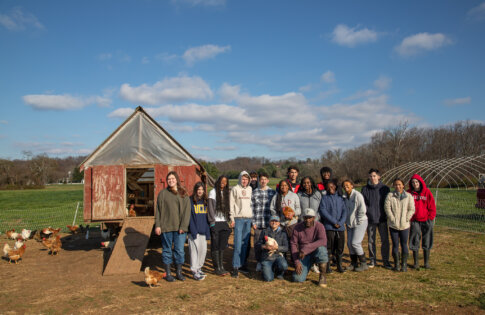 Tenth Grade science (Core 10) took their laboratory on the road this week to study the impact of farming and saltwater intrusion on Maryland soil. Each of the seven classes...
Visual Arts Chair Christine Tillman Featured in BmoreArt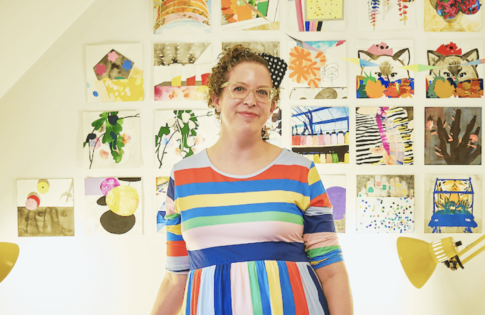 Park School's Pre-K-12 Visual Arts Chair and Upper School Visual Arts Teacher Christine Buckton Tillman was featured in BmoreArt this week. The in-depth interview covered art education, the Baltimore art...
Park Welcomes 2023-24 Scholar Applications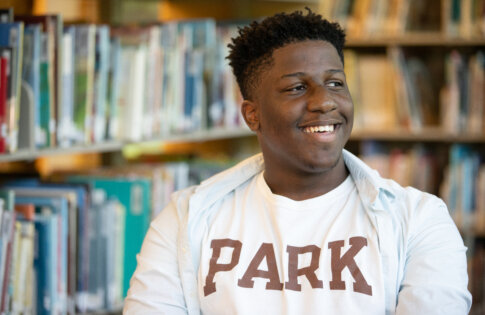 Malone Scholars (Entering Grades 7–10) & Rothman Scholar (Entering Grade 9) The Park School's robust Tuition Assistance program is funded by a variety of sources including the The Park Fund (the...