Lilah Lichtman '21 Recognized Two Years in a Row in Cooper Hewitt National High School Design Competition
Congratulations to sophomore Lilah Lichtman on receiving an Honorable Mention — second year in a row! — for her product design in Cooper Hewitt's 2019 National High School Design Competition!
Each year, students from around the country are challenged to design a solution to a unique scenario inspired by Cooper Hewitt's rich collection and stimulating exhibitions. This year's competition asked students what they would design (or redesign) that is a nature-based solution to a global project.
Lilah designed Podcone, a temporary, weather-responsive shelter that aids a community in disaster relief. "As climate change continues to wreak havoc, there will be more frequent natural disasters with greater consequences," says Lilah. "In the aftermath, when communities are displaced from their homes, they need immediate shelter. Pinecones are made of cellulose, which swells when it's cold and/or wet outside, closing the scales of the cone. Podcone mimics this process, keeping the person inside warm and dry."
The Podcone poster Lilah designed for the competition will be on exhibit at Cooper Hewitt and on cooperhewitt.org. Click here to learn more about Lilah's product and the competition.
Back to The Latest
Share
Related Posts
Upper School Ceramics Club Raises Scholarship Funds for Arts for Learning Maryland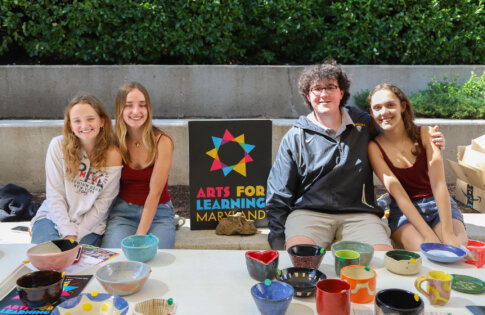 Members of the Ceramics Club, an Upper School co-curricular activity, recently hosted a pottery sale for attendees of the All School arts show reception, selling pieces they had made. Club...
Five Park Seniors Commit to Compete at Collegiate Level Next Year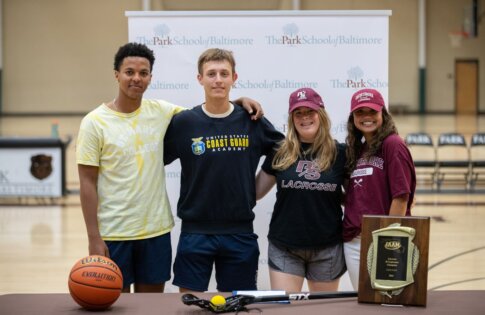 A huge congratulations to our five seniors who have committed to compete at the collegiate level next year! Strive on, Bruins! Noah Heller – Coast Guard Academy • Lacrosse Savannah...
Park Competes in AVAM's Kinetic Sculpture Race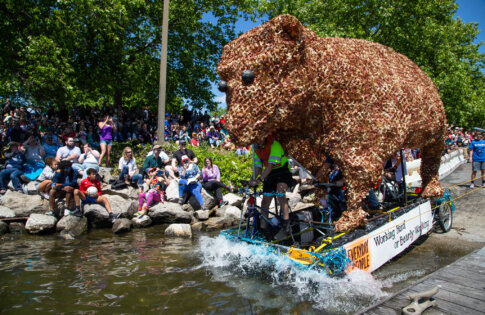 On Saturday, Park competed in the American Visionary Art Museum's annual Kinetic Sculpture race through downtown Baltimore. It was a beautiful day to trek 15 miles through city streets and...