Freshman Lilah Lichtman Recognized in Cooper Hewitt National High School Design Competition
Congratulations to freshman Lilah Lichtman on receiving an Honorable Mention for her product design in Cooper Hewitt's 2018 National High School Design Competition! Lilah entered the competition as part of Christine Tillman's Upper School visual arts elective, "Design Thinking."
Each year, students from around the country are challenged to design a solution to a unique scenario inspired by Cooper Hewitt's rich collection and stimulating exhibitions. This year's competition challenged students to design a solution for making the everyday — place, process, or object — more accessible for all.
Lilah's innovative product, the "Rowfit," was recognized among hundreds of nationwide entries. The Rowfit is an exercise equipment attachment that straps onto the arms of wheelchairs. Using a braked flywheel resistance system, a resistance strap threads through the attachment and connects to a handle. This product allows individuals to stretch and strengthen their arm muscles whenever and wherever they want
"Fitness should be available to everyone. But for many disabled people, adaptive fitness centers could be far away, and a hassle to get to. My product would bring the fitness to the wheelchair user — no matter where they are," Lilah said.
The Rowfit poster Lilah designed for the competition will be on exhibit at the Cooper Hewitt with the other honorable mentions and finalists. Click here to learn more about Lilah's product and the competition.
Back to The Latest
Share
Related Posts
Visual Arts Chair Christine Tillman Featured in BmoreArt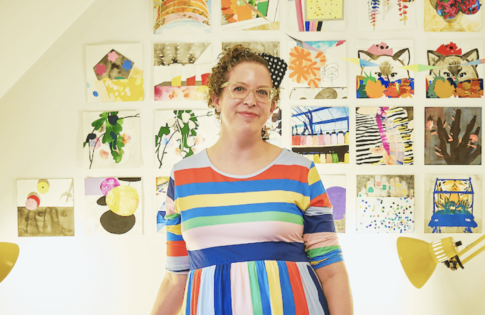 Park School's Pre-K-12 Visual Arts Chair and Upper School Visual Arts Teacher Christine Buckton Tillman was featured in BmoreArt this week. The in-depth interview covered art education, the Baltimore art...
Park Students Honored in 2022 Regional Scholastic Art & Writing Awards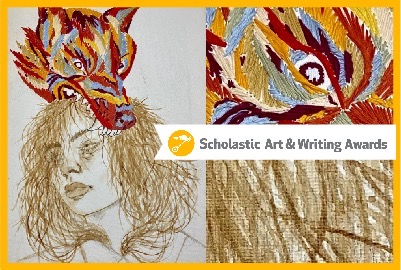 Five Park students were honored in the 2022 Regional Scholastic Art & Writing Awards, receiving a total of eight awards and honorable mentions in both art and writing. Founded in...
Park Welcomes Phil Davis as our 2022 Diana Lee Fox '75 Resident Artist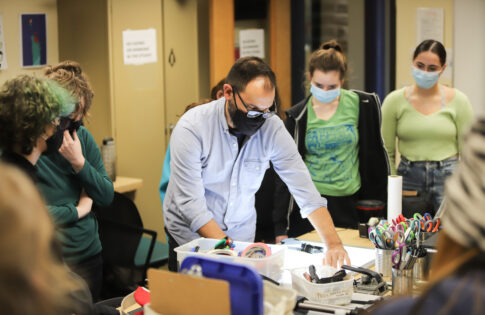 Park welcomed Phil Davis to campus today as our 2022 Diana Lee Fox '75 Resident Artist. Phil is an animator, a filmmaker, and the founder of the Sweaty Eyeballs Animation Festival...