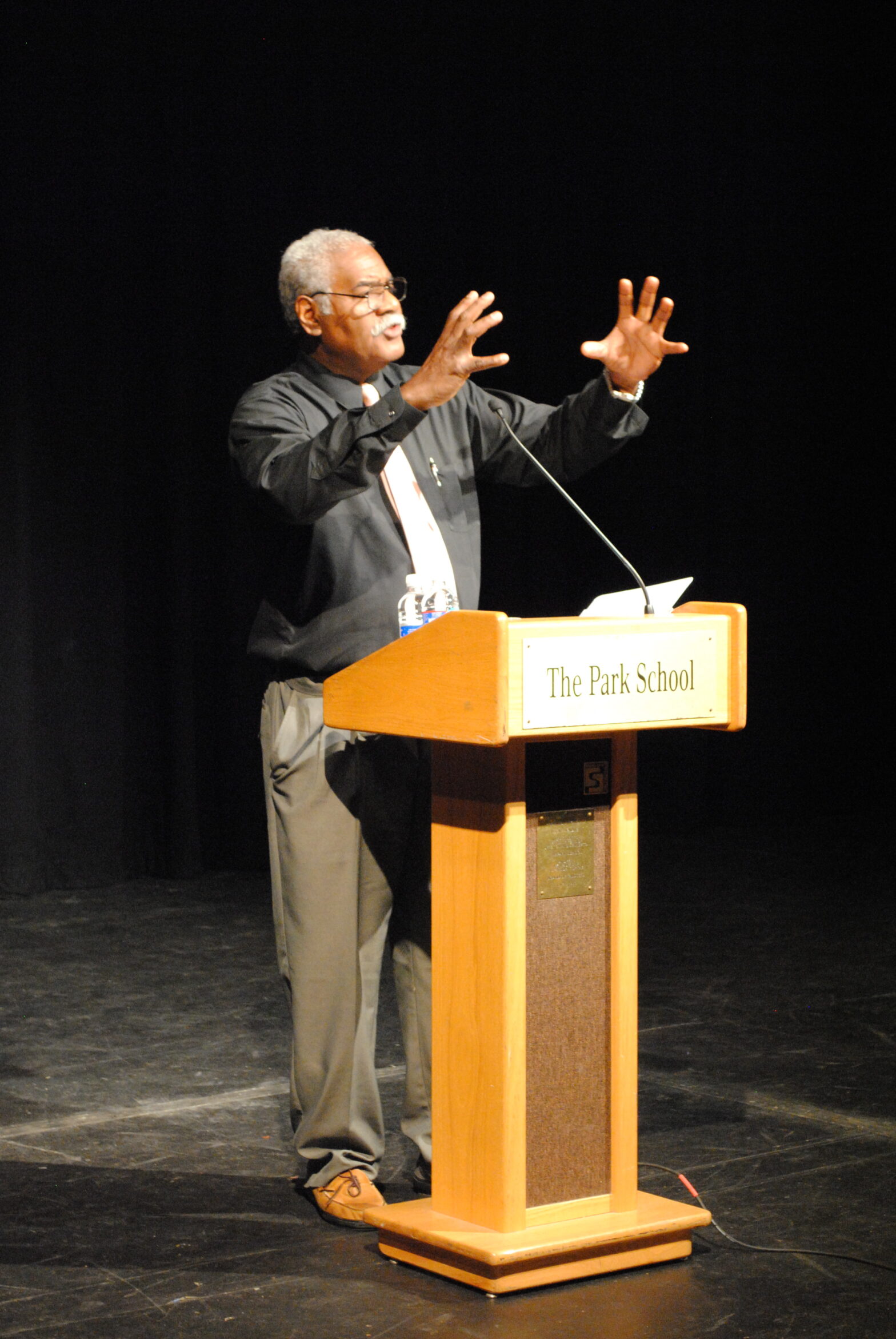 The Upper School Weinberg Resident Journalist for 2013 is Frank Bond, currently a producer for the Newseum (www.newseum.org) in Washington, DC.
On Monday, April 15, Mr. Bond presented at Upper School assembly, led a seminar on The Civil Rights Movement and the Press, followed by another seminar – "The First Amendment."
About Frank Bond: Frank was a 1969 graduate of The Friends School of Baltimore, where he was a student of former Park Upper School history teacher and librarian John Roemer, and a classmate and good friend of Middle School science teacher Nancy Abrams.
He earned a BA in Social and Behavioral Sciences from Johns Hopkins, and thereafter embarked on a 23-year career in television, first with WBAL in Baltimore, and then with the Gannett News Service. While at Gannett, at the dawn of satellite news-gathering, Frank covered hurricanes, the 1988 Winter Olympics in Calgary, the 1988 Republican National Convention, the San Francisco earthquake, three Super Bowls, and numerous space shuttle launches.
He joined WUSA in 1990, and became co-anchor of weekend newscasts.
At his current homes, The Newseum and The Freedom Forum, a foundation that advocates free press and speech (The First Amendment), Frank produces video projects that are featured in the Newseum Galleries.
About the Resident Journalist program: The Resident Journalist program is sponsored by the family of Robert L. Weinberg, a member of the Class of 1940 and devotee of Baltimore journalist H.L. Mencken. Each year, resident journalists give a presentation to Upper School students and meet with classes throughout a day in the spring.
Back to The Latest
Share
Related Posts
Park's ISAMR Program Travels to Northern Canada for Annual Climate Change Research Trip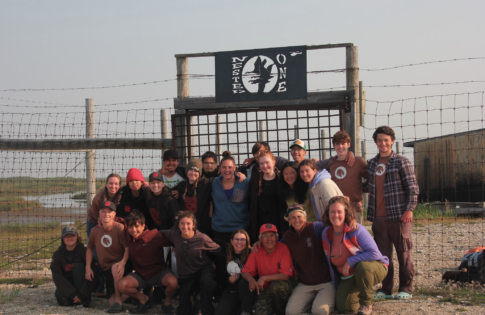 Members of the International Student-led Arctic Monitoring and Research (ISAMR) program took their annual trip to Northern Canada this summer to conduct permafrost research and study its relationship to climate...