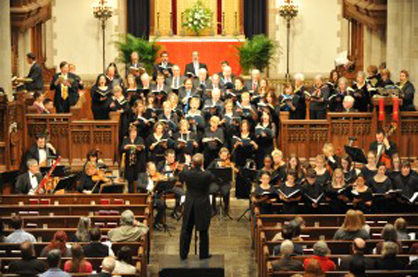 Park's Eightnotes and Vocal Chords have been invited to perform as Guest Choir at the December 2 "First Sunday Concert" presented by The Bach Concert Series. The program:
Cantata 1: Wie schön leuchtet der Morgenstern
Jessica Hanel Satava, Soprano
Joseph Regan, Tenor
BWV 1043 Concerto for two violins, Largo
Fantasia and Fugue in C Minor (BWV 537) by J.S. Bach
Christopher Schroeder, solo organ
Guest Choir: Park School Eightnotes & Vocal Chords
Adele Dinerstein, Director and Elliot Huntsman, Assistant Director
December 2 at 4:00 PM — Free
Location: Christ Lutheran Church, 701 S. Charles Street, Baltimore, MD 21230 at the Inner Harbor
BachFest VI: Wine, Friends and Gifts fundraiser immediately following the free concert; tickets required for BachFest: Tickets are $25.
ABOUT THE BACH CONCERT SERIES
The Bach Concert Series is a Maryland-based, monthly concert series showcasing the works of J.S. Bach. Comprised of amateur and professional musicians, the Bach Concert Series provides a cultural resource for the inner city of Baltimore and Baltimore County. While devoted to the works and history of Bach, the Bach Concert Series welcomes all musicians. Each performance features a guest choir, ensembles, and/or soloists who share the stage in these monthly concerts.
Back to The Latest
Share
Related Posts
Visual Arts Chair Christine Tillman Featured in BmoreArt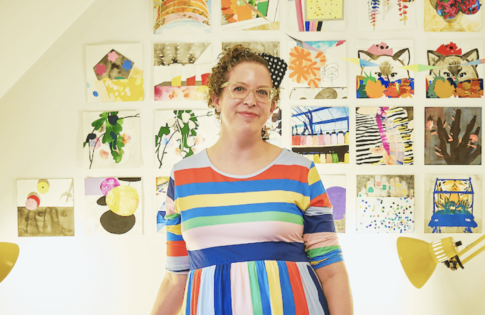 Park School's Pre-K-12 Visual Arts Chair and Upper School Visual Arts Teacher Christine Buckton Tillman was featured in BmoreArt this week. The in-depth interview covered art education, the Baltimore art...
Park Students Honored in 2022 Regional Scholastic Art & Writing Awards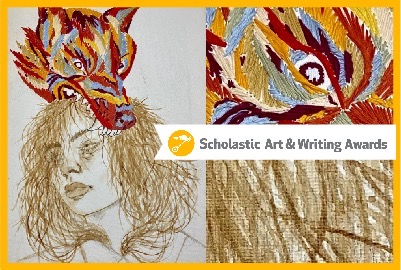 Five Park students were honored in the 2022 Regional Scholastic Art & Writing Awards, receiving a total of eight awards and honorable mentions in both art and writing. Founded in...
Park Welcomes Phil Davis as our 2022 Diana Lee Fox '75 Resident Artist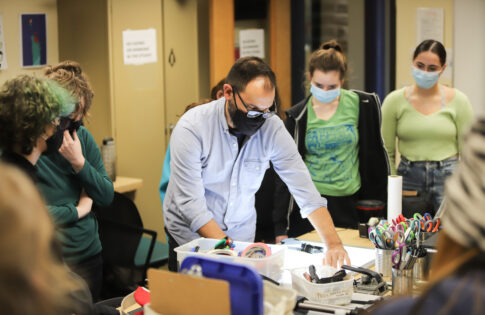 Park welcomed Phil Davis to campus today as our 2022 Diana Lee Fox '75 Resident Artist. Phil is an animator, a filmmaker, and the founder of the Sweaty Eyeballs Animation Festival...