Congratulations to Connor Moore '17 on receiving two nominations for Best Actor in a Musical or Revue from BroadwayWorld's Baltimore awards. Moore started acting at the age of 8 and has performed in many productions with the Children's Playhouse of Maryland, Pumpkin Theater, and Cockpit in Court. At Park, Moore has played roles in Don't Drink the Water, Pirates of Penzance, and The Addams Family.
This past year, he was offered a part in Jacques Brel is Alive and Well and Living in Paris at Spotlighters Theatre, directed by Timoth Copney. Jacques Brel is a musical revue/cabaret featuring songs of the Belgian singer-songwriter presented in choreographed vignettes; Moore was one of seven cast members who performed. He was then offered a role in A Sensation Novel, also at Spotlighters Theatre, directed by Michael Blum. A Sensation Novel was written by W.S. Gilbert (before he worked with Sir Arthur Sullivan). Having never before been brought to the U.S., Connor's performance marked the American premiere of A Sensation Novel, which was last produced in England over 100 years ago.
Last month at Park, Moore wowed the audience in the role of Gomez in the fall Upper School production of The Addams Family.
Back to The Latest
Share
Related Posts
Upper School Ceramics Club Raises Scholarship Funds for Arts for Learning Maryland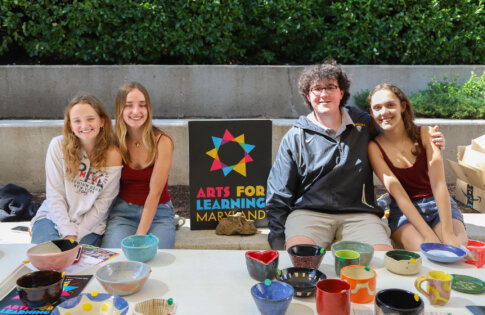 Members of the Ceramics Club, an Upper School co-curricular activity, recently hosted a pottery sale for attendees of the All School arts show reception, selling pieces they had made. Club...
Park's Upper School Instrumental Groups Compete — and Win — at The Music in the Parks Festival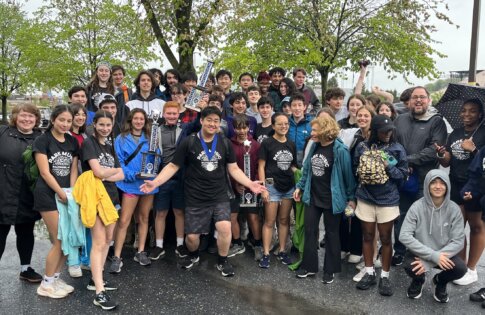 Last week, Park's Upper School Instrumental groups traveled to Hershey Park, PA, to compete at the Music in the Parks festival against schools from across the East Coast. An opportunity...
Park Students Honored in the 2023 Regional Scholastic Art & Writing Awards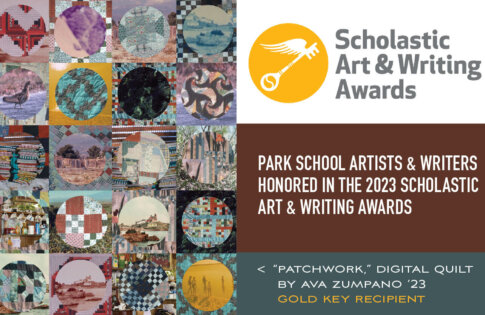 Nine Park students were honored in the 2023 Regional Scholastic Art & Writing Awards, receiving a total of 18 awards and honorable mentions in both art and writing. Founded in...