Cassandra Kitchen '24 Featured in US Lacrosse Hispanic Heritage Month Celebration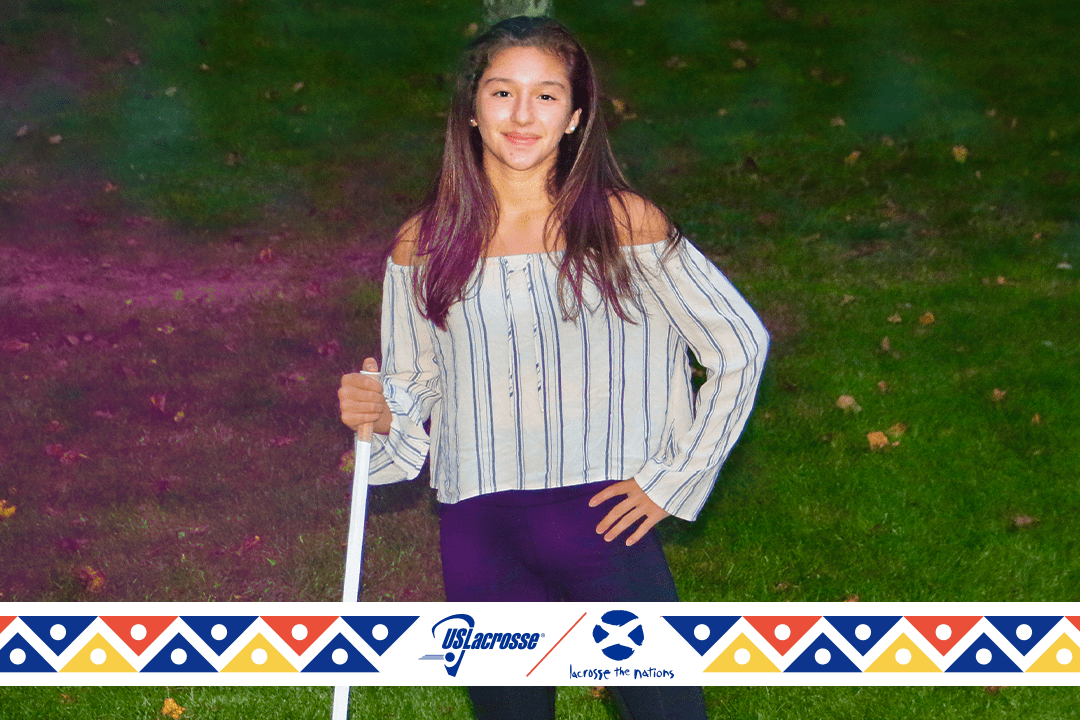 Freshman Cassandra Kitchen was featured as part of US Lacrosse's celebration of Hispanic Heritage Month. Cassandra's mother emigrated from Peru in 1989, and her brother Spencer Kitchen '15 played for the Peruvian Lacrosse team, a member of the Federation of International Lacrosse, in 2018.
In the feature, Cassandra shares what her heritage means to her:
Heritage to me means who I am. It represents a big portion of me. It's a tremendous gift being able to speak Spanish fluently, allowing me to communicate and create tighter bonds with relatives, friends and others. I am very grateful to be bilingual — Spanish from my mother's side and English from my father's. I live with a unique blend of two different cultures that exist side-by-side practicing both traditions.
US Lacrosse is the sport's national governing body, with more than 450,000 members nationwide. The organization partnered with Lacrosse the Nations, a non-profit dedicated to improving the lives of children across the world, to highlight Hispanic Americans who are involved in the sport.
"I strive to play high-level collegiate lacrosse, and possibly for the U.S. Women's National Team," says Cassandra. "Additionally, I would be honored and proud to play for a Peruvian Women's Lacrosse team or help introduce Peruvian girls to the sport I have grown to love."
Back to The Latest
Share
Related Posts
Senior Ridgely Smith Receives 2023 IAAM Sportsmanship Award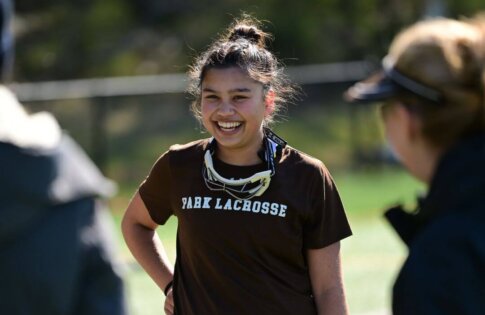 Congratulations to senior Ridgely Smith on being selected to receive the 2023 IAAM Sportsmanship Award! A multi-sport athlete at Park, Smith will be heading to Swarthmore College in the fall...
Fifteen Park Students Named All-Conference for Spring Season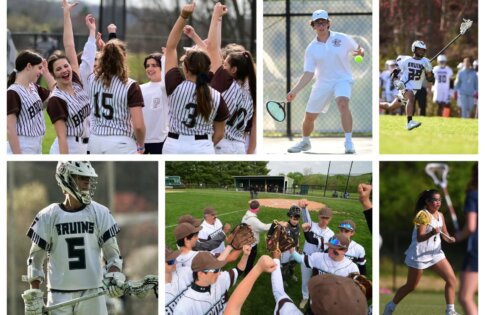 Fifteen Park students were named IAAM and MIAA All-Conference players this 2023 spring season! Congratulations to our players, coaches, families, and athletic directors — and thank you for your amazing...
Five Park Seniors Commit to Compete at Collegiate Level Next Year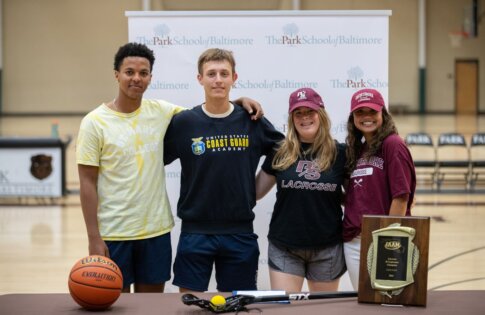 A huge congratulations to our five seniors who have committed to compete at the collegiate level next year! Strive on, Bruins! Noah Heller – Coast Guard Academy • Lacrosse Savannah...