Autumn Rose Williams Visits Park in Partnership with Office of DEI and Third Grade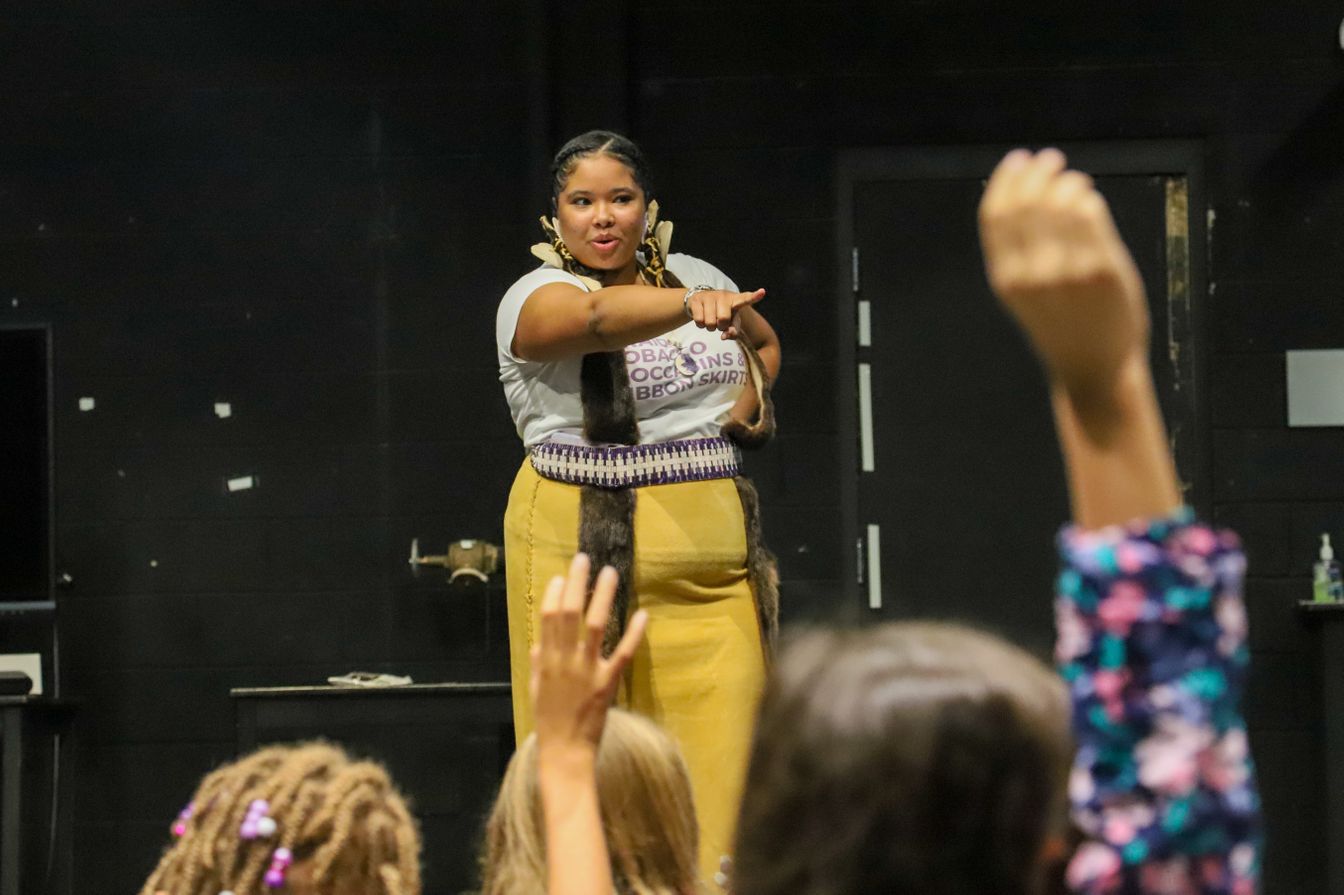 Last week, activist and public speaker Autumn Rose Williams visited Park in partnership with our Office of Diversity, Equity, and Inclusion and our third grade teachers in an ongoing effort to expose students to first-hand experiences with the peoples and cultures that they are learning about.
While on campus, Williams first visited with a group of faculty representatives from Middle and Upper School. She shared her experiences as a Shinnecock woman attending a similar independent school in New York, and learned about the Park philosophy and our founding principles. She also shared stories of her work experience as well as her learnings of the First Thanksgiving story from a direct descendant of the Wampanoag peoples.
In the afternoon, Williams welcomed the third grade class into the black box theater with an "Aquay," which she explained translates to "I see the light in you" in Shinnecock. For the remainder of the hour-long session, Williams led the class in discussions about Halloween costumes, the story of the First Thanksgiving, taught them a traditional dance, and answered many thoughtful questions from third grade students.
To learn more about Williams, visit her website: https://www.msautumnrosewilliams.com/about
Back to The Latest
Share
Related Posts
Lower School Destination Imagination Teams Win Big at States!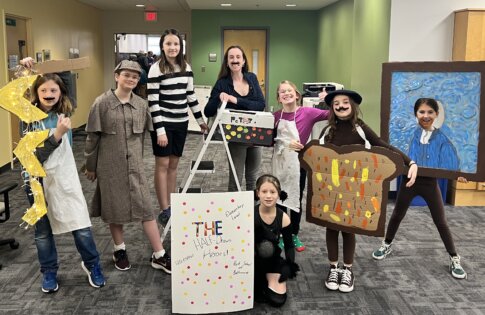 Congratulations to Park's Lower School Destination Imagination (DI) teams for their stellar performances at the State Tournament at UMBC last weekend. Our teams placed first, second, and fourth in their divisions!...
Lower School Librarian Laura Amy Schlitz Reviews Lois Lowry's Latest Book for the NY Times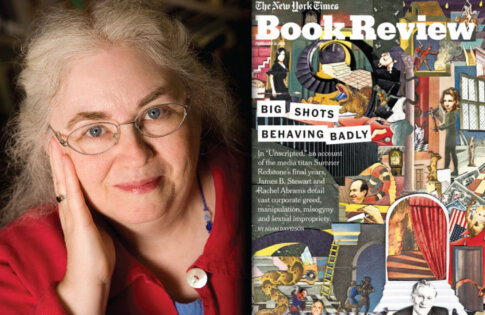 Newbery Medal-winning author and Park Lower School librarian Laura Amy Schlitz reviewed a new book by renowned children's author Lois Lowry (Number the Stars, The Giver) in yesterday's New York Times. Read Laura's full...