Author Valeria Luiselli Visits Park as 2017 Peter Baida '68 Writer-in-Residence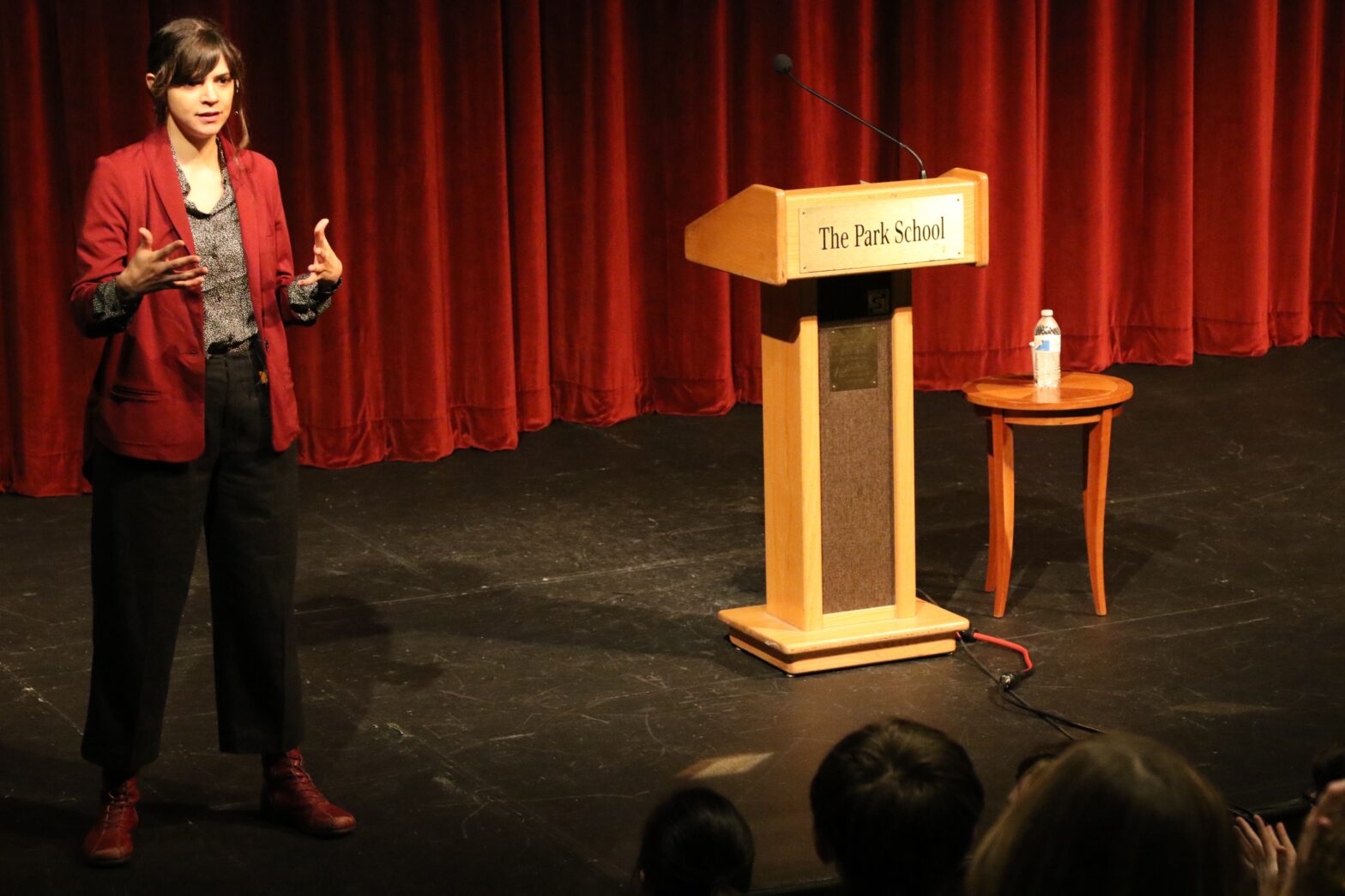 Park welcomed award-winning author Valeria Luiselli to campus this week as our 2017 Peter Baida '68 Writer in Residence. Established in memory of Peter Baida, a member of Park's Class of 1968, the program has brought exceptional writers-in-residence to our Upper School.
In her assembly introduction, Upper School English teacher and department chair Patti Porcarelli noted that, "Valeria Luiselli is a collector of things and experiences…Each of Luiselli's texts offers something new, something unexpected."
Luiselli is the author of Sidewalks (2014), a book of essays, and the internationally acclaimed novel Faces in the Crowd (2014), which won the Los Angeles Times Art Seidenbaum Award For Fiction. Her most recent novel, The Story of My Teeth, published in 2015, was a finalist for the National Book Critics Circle Award and the Best Translated Book Award, and won the Los Angeles Times Prize for Best Fiction. Luiselli's fiction and non-fiction pieces have appeared in The New York Times, Granta, McSweeney's, and the New Yorker. She writes in both Spanish and English, and her work has been translated into more than 20 languages.
Named one of the 20 best Mexican writers under 40, Luiselli has also received a National Book Foundation '5 under 35' award.
Her latest book, published earlier this week, Tell Me How It Ends: An Essay in 40 Questions, explores the experiences of immigrant children as they travel to the United States seeking citizenship. Luiselli started volunteering as an interpreter in New York City's federal immigration courts in 2015. Working mainly with unaccompanied children who had crossed the border from Mexico, she would ask them a standardized series of questions, translating their answers from Spanish to English. She would then meet with lawyers who would determine whether a defense could be made against deportation. The book is an extended essay describing her volunteer work, and also providing essential historical background about the Central American crisis.
In her review of Tell Me How It Ends, journalist and author Alma Guillermoprieto commented:
With Valeria Luiselli as our guide, we navigate the corridors of a system that tries and fails to reconcile America's long-standing welcome of the poor, the terrorized, and the adventurous with its current fear and mistrust of immigrants. In the frightening year of 2017 this is a most necessary book, and a unique one, from a writer whose clear-eyed intelligence and marvelous literary imagination make every one of her narratives a compelling read.
In yesterday's assembly, Luiselli read excerpts from Tell Me How It Ends, spoke about her work as a volunteer interpreter in New York City's federal immigration court, and opened up the conversation to the Upper School, urging students to ask questions. Students also had the opportunity to participate in seminars with the author throughout the day.
We are grateful to Peter Baida's family for generously supporting the Resident Writer. Peter, Class of 1968 at Park, won the prestigious O. Henry Award in 1999 for the title story in his collection, A Nurse's Story.
Click here to learn more about about Park's Visiting Scholars Program.
Back to The Latest
Share
Related Posts
Park's ISAMR Program Travels to Northern Canada for Annual Climate Change Research Trip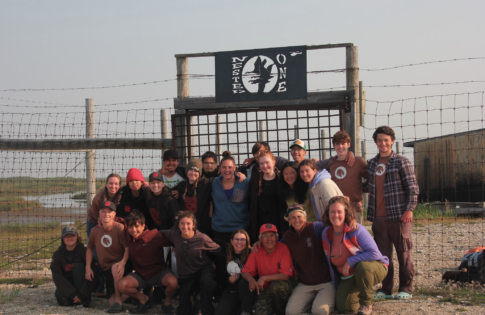 Members of the International Student-led Arctic Monitoring and Research (ISAMR) program took their annual trip to Northern Canada this summer to conduct permafrost research and study its relationship to climate...