7th Grader Olivia Baez Participates in Conversation about Race for The New York Times for Kids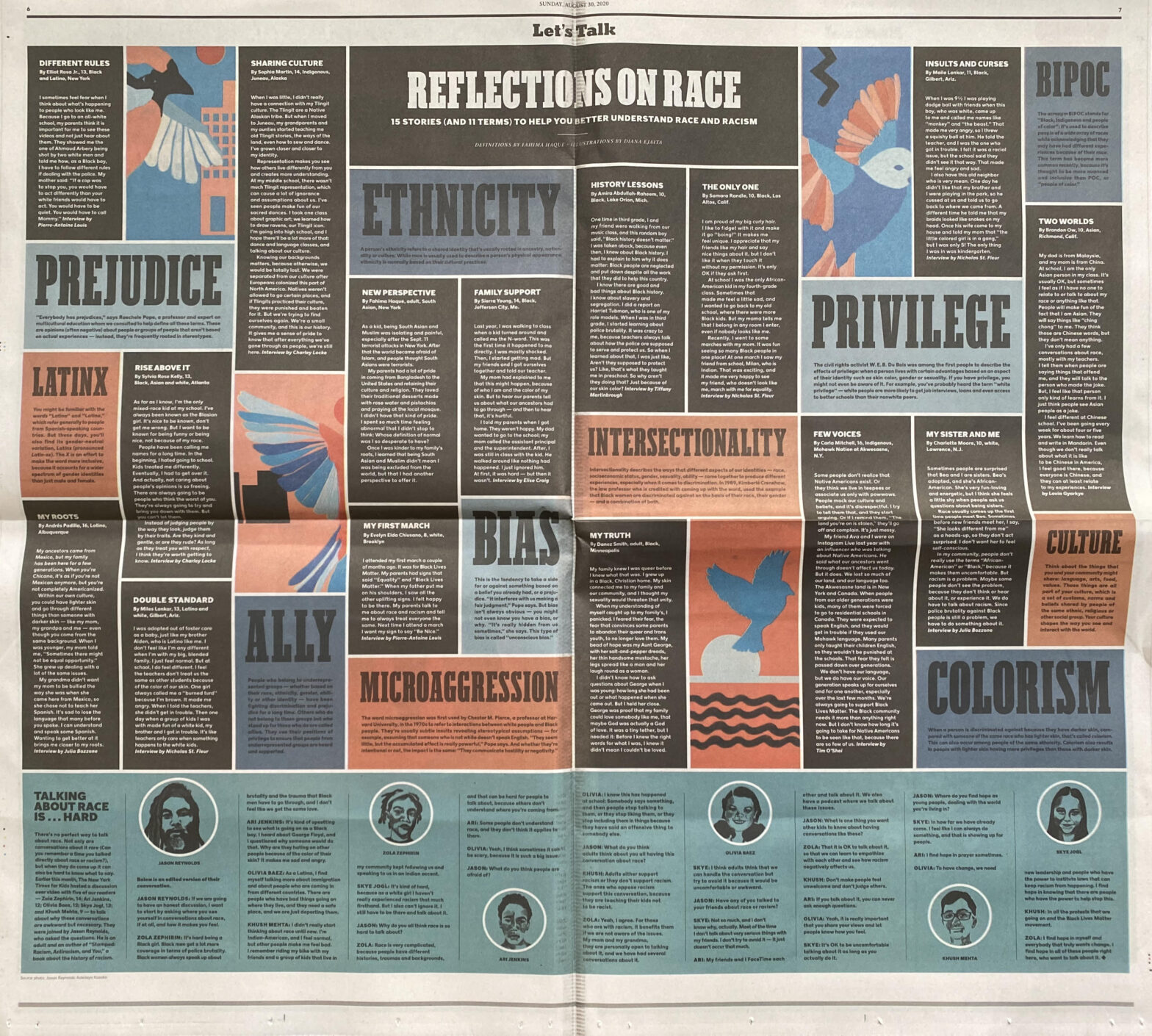 This month's issue of the New York Times for Kids includes a group discussion on race with five children of different backgrounds, ages 9 to 14. The conversation was led by Jason Reynolds, author of Stamped: Racism, Antiracism, and You.
Park seventh grader Olivia Baez was one of the participants.
In this excerpt from the conversation, Olivia responds to questions posed by Reynolds:
Jason: If we are going to have an honest discussion, I want to start by asking where you see yourself in conversations about race, if at all, and how it makes you feel.

Olivia: As a Latina, I find myself talking more about immigration and about people who are coming in from different countries. There are people who have bad things going on where they live, and they need a safe place, and we are just deporting them.

Jason: Where do you find hope as young people, dealing with the world you're living in?

Olivia: To have change, we need new leadership and people who have the power to institute laws that can keep racism from happening. I find hope in knowing that there are people who have the power to help stop this.
Back to The Latest
Share
Related Posts
6th Grade Field Trip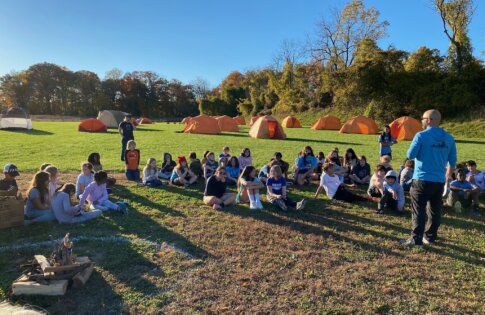 Park's 6th Grade class embarked on an exciting field trip last week. The students collaborated with one another on an adventure race around Baltimore's Inner Harbor, and then had a...
Park Welcomes 2023-24 Scholar Applications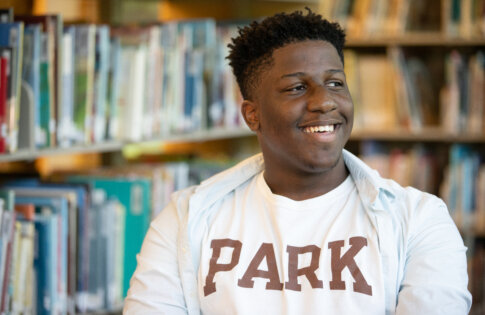 Malone Scholars (Entering Grades 7–10) & Rothman Scholar (Entering Grade 9) The Park School's robust Tuition Assistance program is funded by a variety of sources including the The Park Fund (the...
8th Grade Climate Activism Trip to Washington, D.C.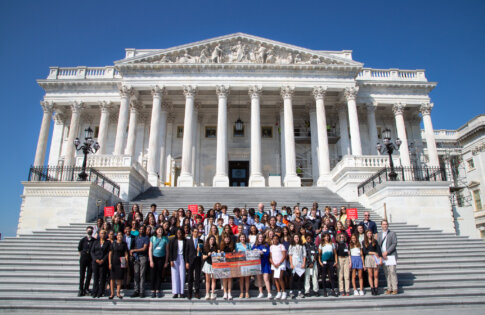 This week, the entire 8th Grade went down to Washington, D.C., to support climate activists lobbying for House Resolution 975, which connects the impact of climate change to youth mental...