2020-21 Postscript Receives Gold Medalist Critique from Columbia Scholastic Press Association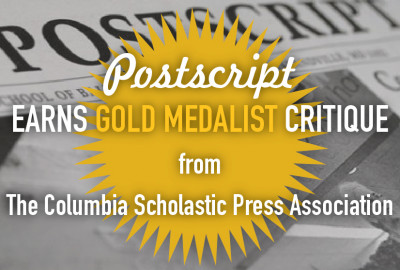 The Columbia Scholastic Press Association awarded the 2020-21 Postscript, our student newspaper, a Gold Medalist Critique – our 11th in the last 18 years. The newspaper also earned the distinction of "All-Columbian Honors" for two out of the three categories. The Columbia Scholastic Press Association, a department of Columbia University, was established in 1925 to help improve student publications.
Congratulations to 2020-21 Editors-in-chief Addie Fleming '21, Callie Krosin '21, and Liza Sheehy '21, to the faculty advisers, and to all editors and writers who contributed.
"You have an excellent publication. The staff covers everything that is happening on campus, with students holding themselves to a high standard of quality. I know that coverage during the pandemic has been extremely difficult for everyone involved with student publications, but your staff found creative ways to present much needed information to your student body and keep it engaged with school…The editorial pieces were strong and helped the audience understand what was happening on the campus and demonstrated the dedication of the student body to make changes." –an excerpt from the judge's overall comments
More about Postscript: A wholly extra-curricular activity, the newspaper is staffed by highly motivated and dedicated editors and writers who spend hours after school and during weekends to create a newspaper that reflects their sense of news, commentary, features, arts, and sports. As a student-run organization, the content and look of the paper are the responsibility of its editors, and the school fully supports this effort by giving them the freedom to publish openly.
Back to The Latest
Share
Related Posts
Tenth Grade Studies Soil Science Out in the Field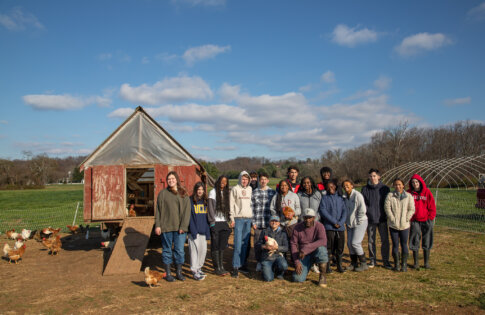 Tenth Grade science (Core 10) took their laboratory on the road this week to study the impact of farming and saltwater intrusion on Maryland soil. Each of the seven classes...
Visual Arts Chair Christine Tillman Featured in BmoreArt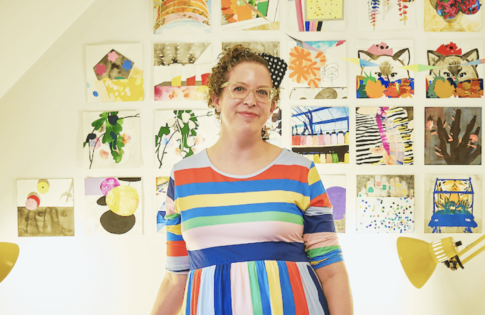 Park School's Pre-K-12 Visual Arts Chair and Upper School Visual Arts Teacher Christine Buckton Tillman was featured in BmoreArt this week. The in-depth interview covered art education, the Baltimore art...
Park Welcomes 2023-24 Scholar Applications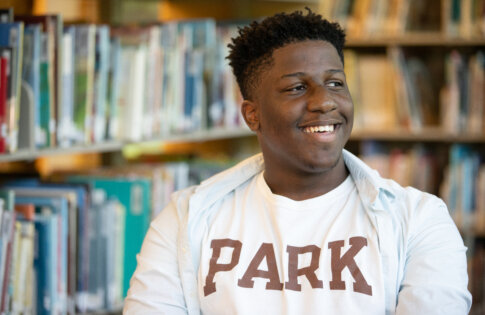 Malone Scholars (Entering Grades 7–10) & Rothman Scholar (Entering Grade 9) The Park School's robust Tuition Assistance program is funded by a variety of sources including the The Park Fund (the...