2018-19 Postscript Receives Gold Medalist Critique from Columbia Scholastic Press Association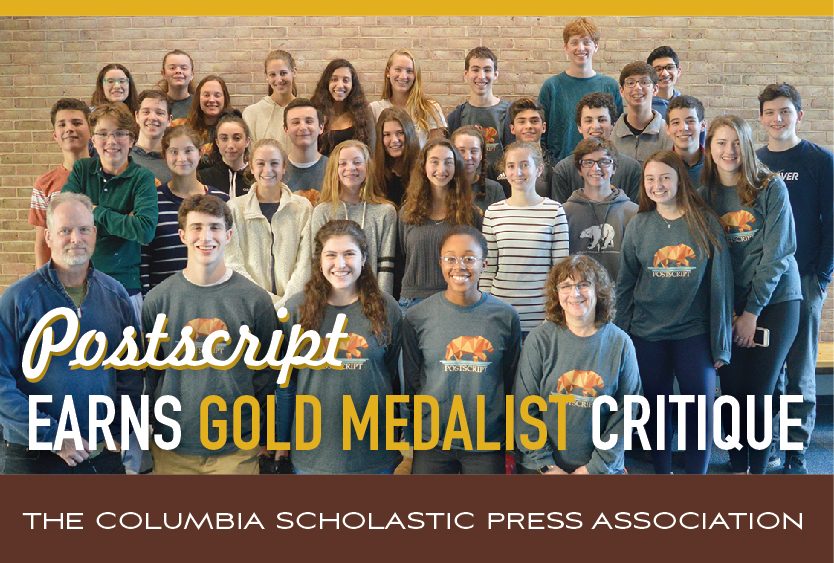 Postscript wins Gold! The Columbia Scholastic Press Association awarded the 2018-19 Postscript, our student newspaper, a Gold Medalist Critique – our ninth in the last 16 years. The Columbia Scholastic Press Association, a department of Columbia University, was established in 1925 to help improve student publications.
Congratulations to 2018-19 Editors-in-chief Rachel Miller '19, CiCi Osias '19, and Zach Stern '19, to the faculty advisers, and to all editors and writers who contributed.
The Postscript includes excellent variety. The staff provides strong coverage of events and ideas that matter to the day to day life of the members of the Park School community. It seems clear that in every issue and on every page, there is content that readers need to learn about. – an excerpt from the judge's overall comments
More about Postscript: A wholly extra-curricular activity, the newspaper is staffed by highly motivated and dedicated editors and writers who spend hours after school and during weekends to create a newspaper that reflects their sense of news, commentary, features, arts, and sports. As a student-run organization, the content and look of the paper are the responsibility of its editors, and the school fully supports this effort by giving them the freedom to publish openly.
Back to The Latest
Share
Related Posts
Senior Ray Yu Wins Prestigious YoungArts Award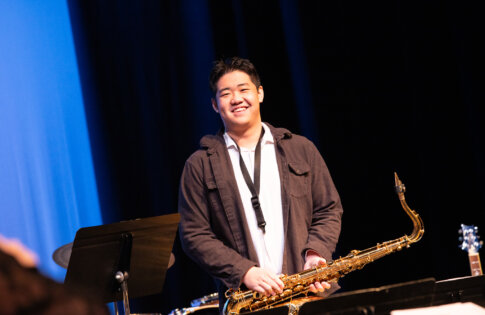 Congratulations to senior Ray Yu on being named a 2024 YoungArts award winner! Founded in 1981, YoungArts identifies exceptional young artists, amplifies their potential, and invests in their lifelong creative...
Park Alumnus Rahsan-Rahsan Lindsay '90, CEO Of MediaCo Holding, Returns To Park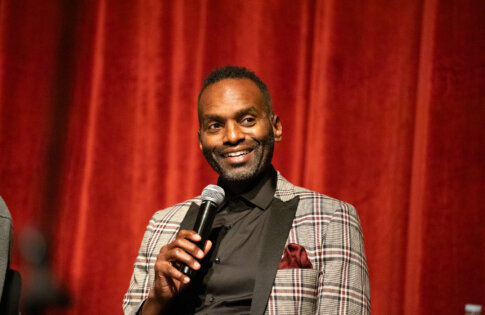 Park alumnus Rahsan-Rahsan Lindsay '90 returned to Park this week to speak with Upper School students about his career in the entertainment industry. Lindsay is the Chief Executive Officer of...
Experience Park: An Open House Event on October 7
Our "Experience Park" event introduces prospective families to Park's remarkable teaching and learning community (watch the video!) — and features interactive sessions for students and their parents.