Upper School Musical: Little Shop of Horrors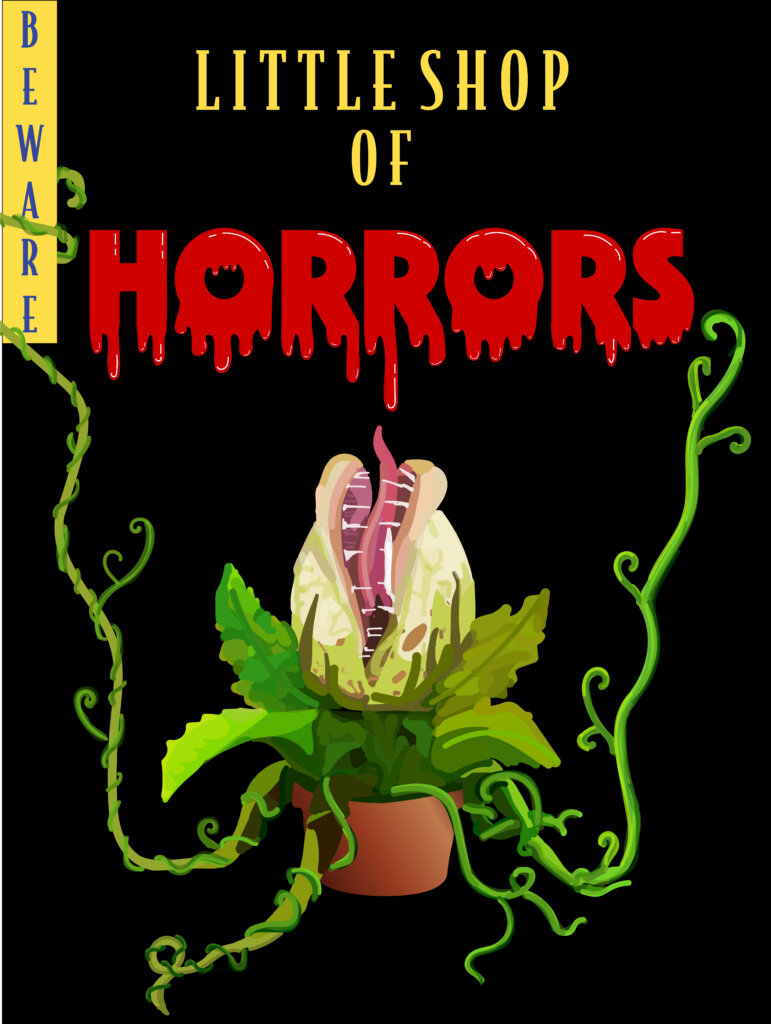 Little Shop of Horrors
Meyerhoff Theater
Music by Alan Menken and lyrics and a book by Howard Ashman.
A wildly popular cult classic spoof of mid-century horror comics, Little Shop of Horrors has it all – a nerdy flower shop clerk and his toothy man-eating plant, a sadistic singing dentist, toe-tapping doo-wop, and a sweet skid-row love story all wrapped up in a succulent campy horror package. This laugh-and-scream-out-loud dark comedy of a musical will have you singing along. But please, don't feed the plants.
The show is appropriate for upper elementary students (with parental guidance) and up. Parents, for information about some of the themes and language in the musical, please click here.
Tickets are $12 for the regular performances and $6 for the preview performance.
---
Wednesday, November 16 – 3:45 p.m. (Preview Performance)
Get Tickets
Thursday, November 17 – 7 p.m.
Get Tickets
Friday, November 18 – 7 p.m.
SOLD OUT
Saturday, November 19 – 2 p.m.
Get Tickets
Saturday November 19 – 7 p.m.
Get Tickets
Back to Park School Events