A Day in The Life
The Upper School Experience: Grades 9-12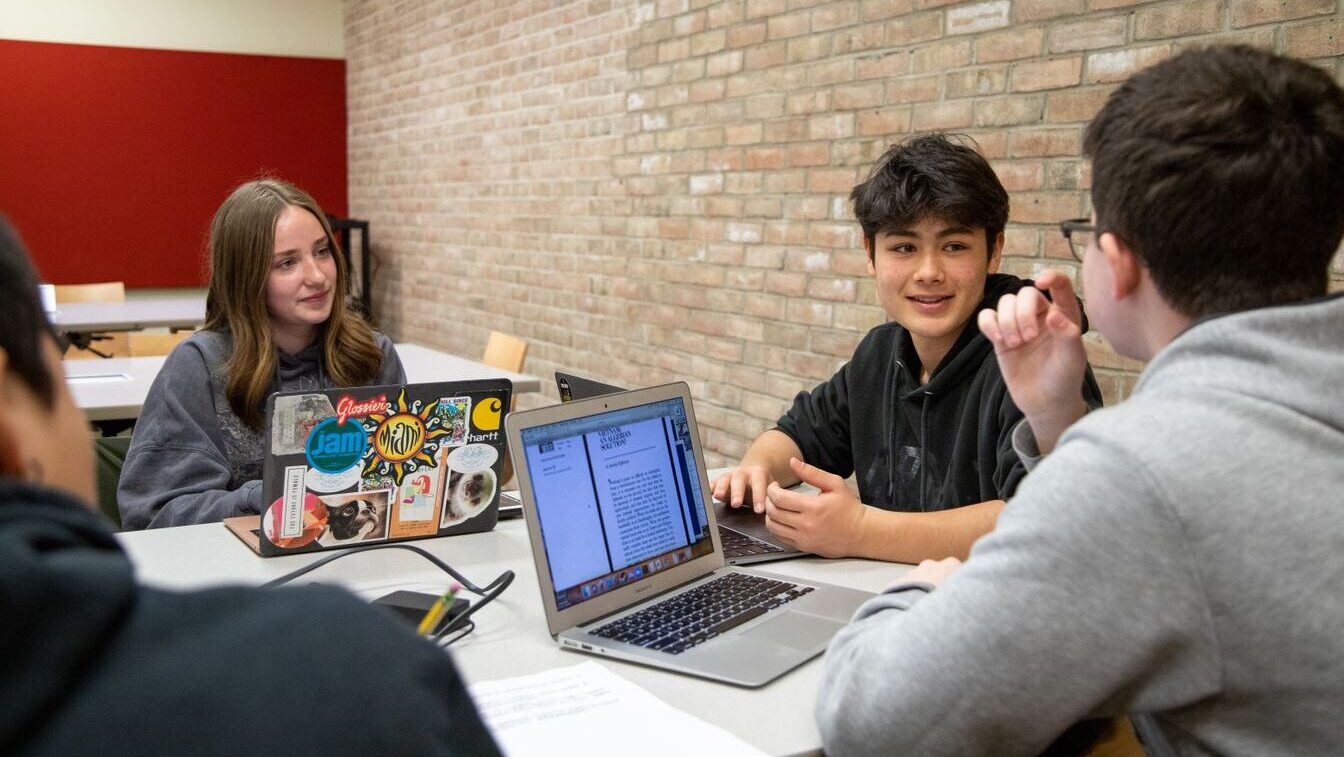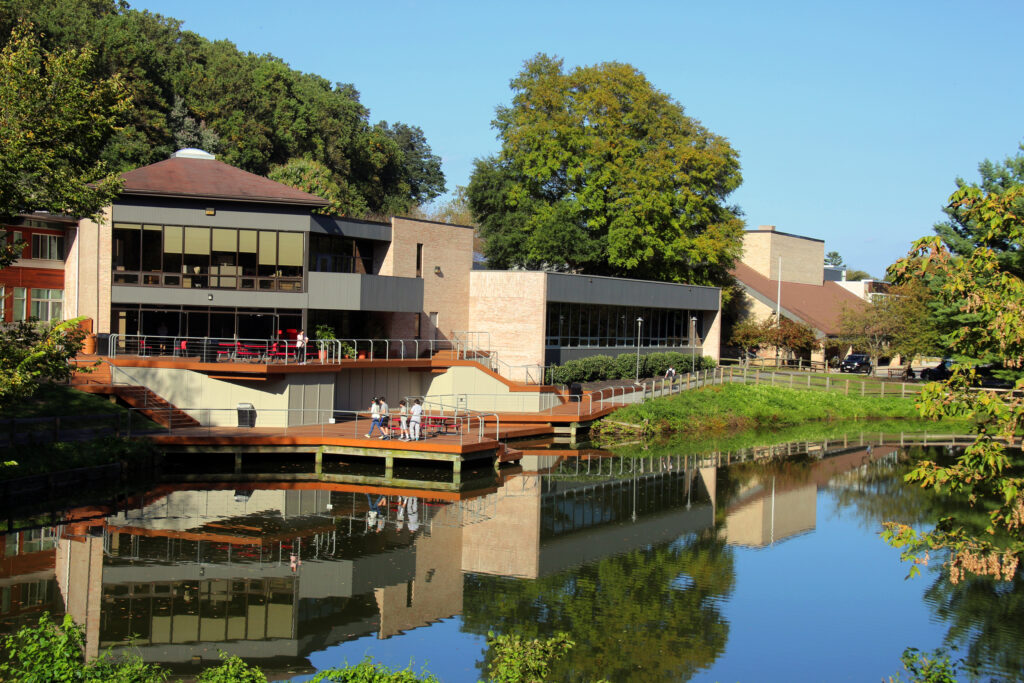 Our 100-Acre Campus
Our 100-acre campus is a thriving learning laboratory that includes woodlands, stream, pond, trails, and gardens. Students in Grades 1-12 share the same building on campus, with separate spaces for each division. Upper School students spend most of their time in the Blaustein wing (by the pond), in the library, the Arts Center, and the Athletics Center.
Before School
Upper School students typically arrive at school between 7:45 and 8:20 a.m., leaving enough time to get settled, visit their lockers, catch up with friends, speak with teachers, and get to class by 8:30 a.m. There are no bells or announcements directing students throughout the day — Park Upper Schoolers are responsible for managing their own schedules, ensuring they're in classrooms, meeting for activities, and in rehearsals or on playing fields on time.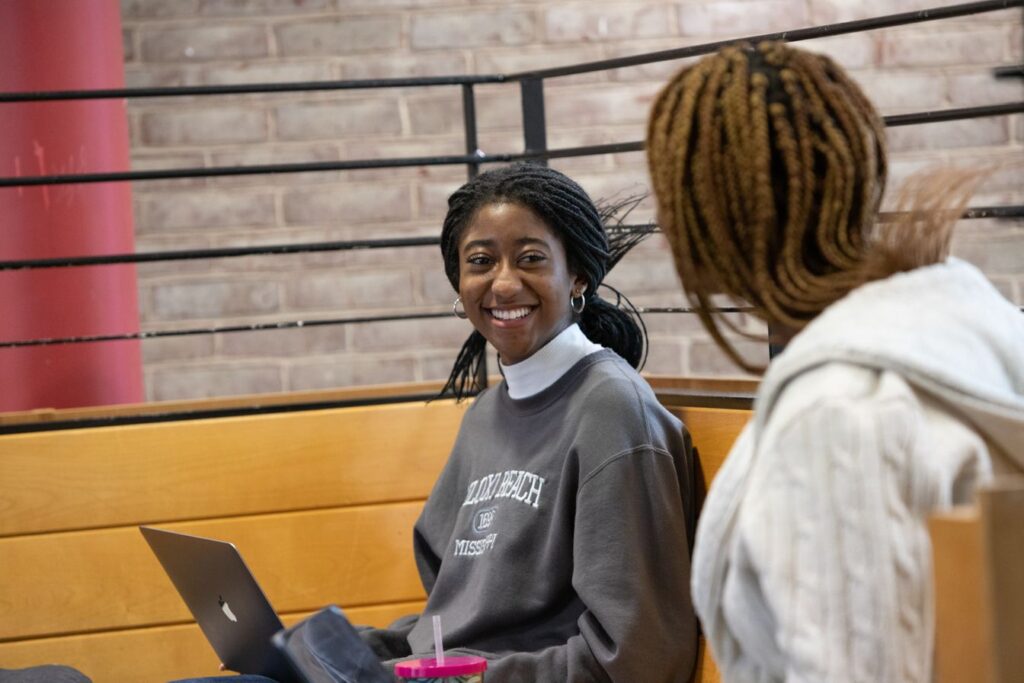 What is a Progressive Classroom?
When you enter the progressive classroom, you'll find active engagement — lively debate and discussion, small group work in the halls, all-class writing workshops, documenting research, and one-on-one conversations with teachers.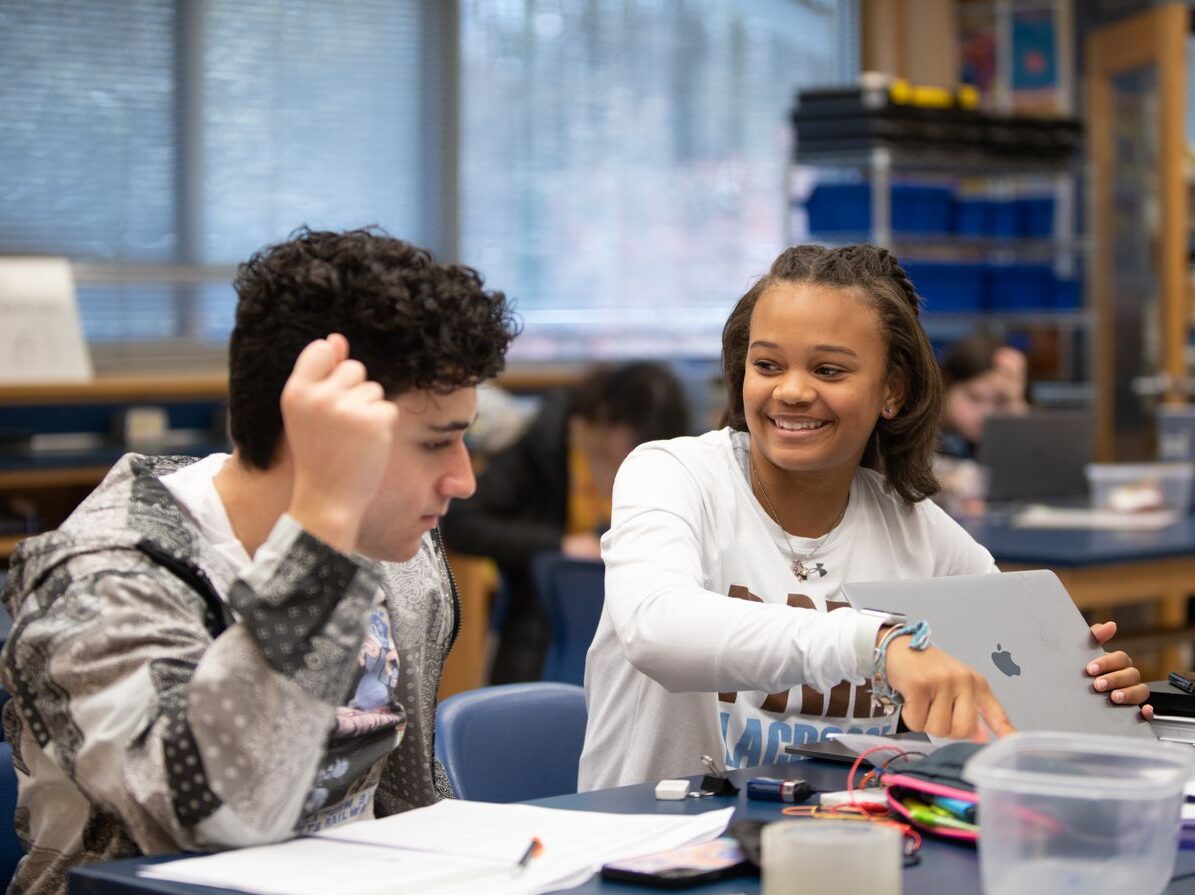 In every discipline and through every learning activity, students — with each other and with teachers as partners and collaborators — construct their knowledge about the world through inquiry and thoughtful analysis rather than resorting to rote memorization. In an environment of mutual respect, students direct the conversation; they challenge each other and their teachers, and all voices are valued and considered.
Our schedule of 90-minute classes that meet every other day is designed to give teachers and students extended time and promotes academic rigor through depth over breadth. Teachers are able to divide each period into two or three parts or activities; students might discuss a reading for 45 minutes and then prepare for a debate for the rest of the class; or they might learn a new math concept, and then work in pairs or small groups discussing and practicing with real world problems.
Elizabeth, Grade 10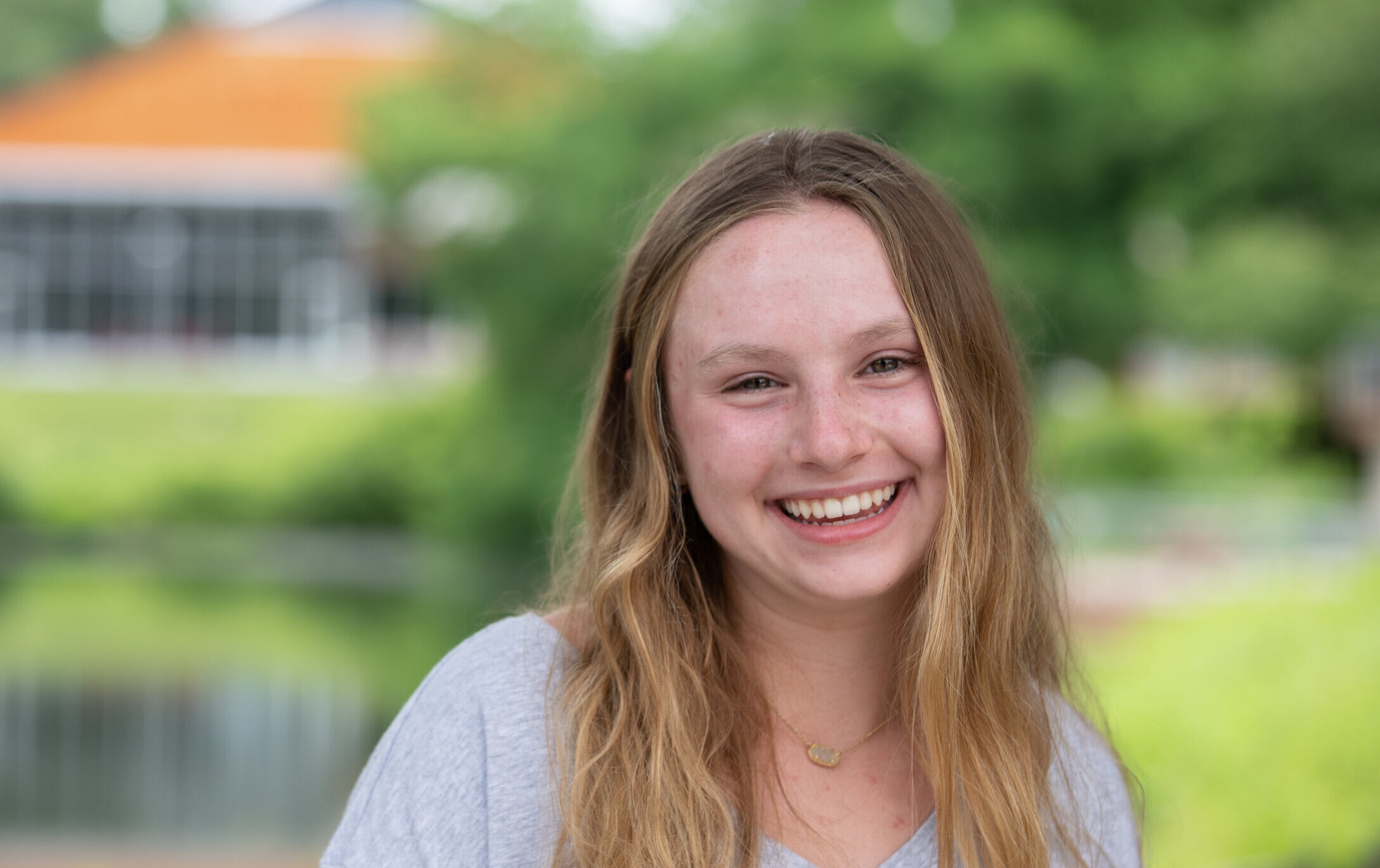 Park students are inquisitive, show and earn respect, and are mature beyond their years.
STEM, Labs, and Interactive Learning
Through the study of chemistry, biology, physics, engineering, and computer science, we encourage students to grapple with the interaction of these disciplines rather than considering them as separate fields of study. Hands-on labs help students learn to question what they observe, to look for evidence for and against a particular viewpoint, and to design tests to collect data to develop increasingly sophisticated models. This emphasis on scientific process and creative problem solving encourages an open-minded and rigorous independence of thought. Park's math program integrates different strands of math in order to create independent, resourceful, and engaged, successful math thinkers. In math classes, students are challenged by a curriculum that extends past college level calculus and allows for flexibility according to interest and ability.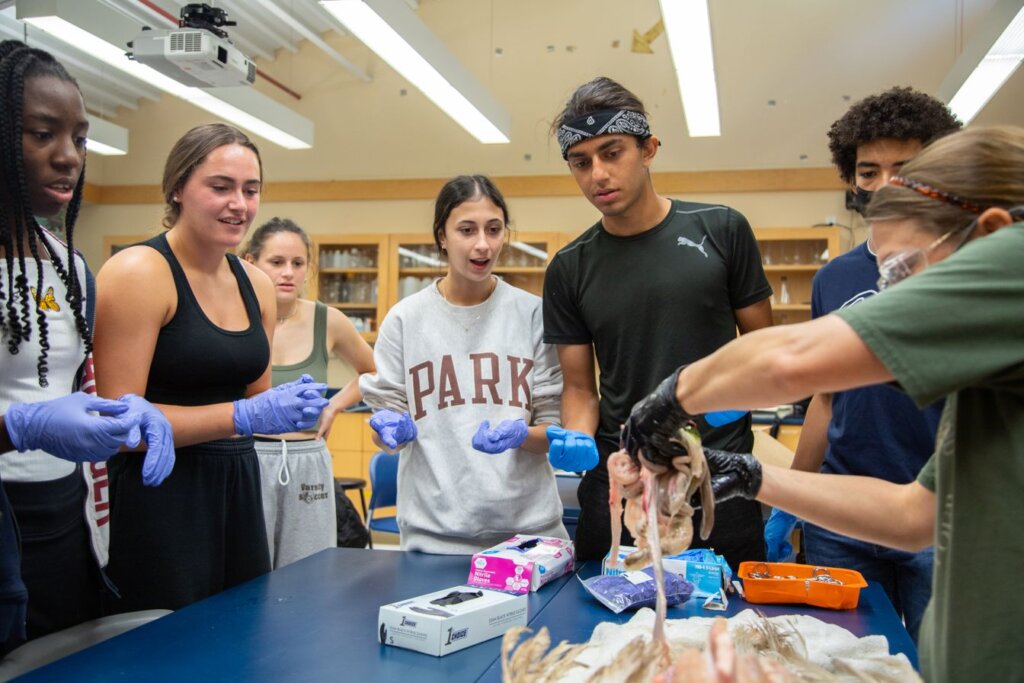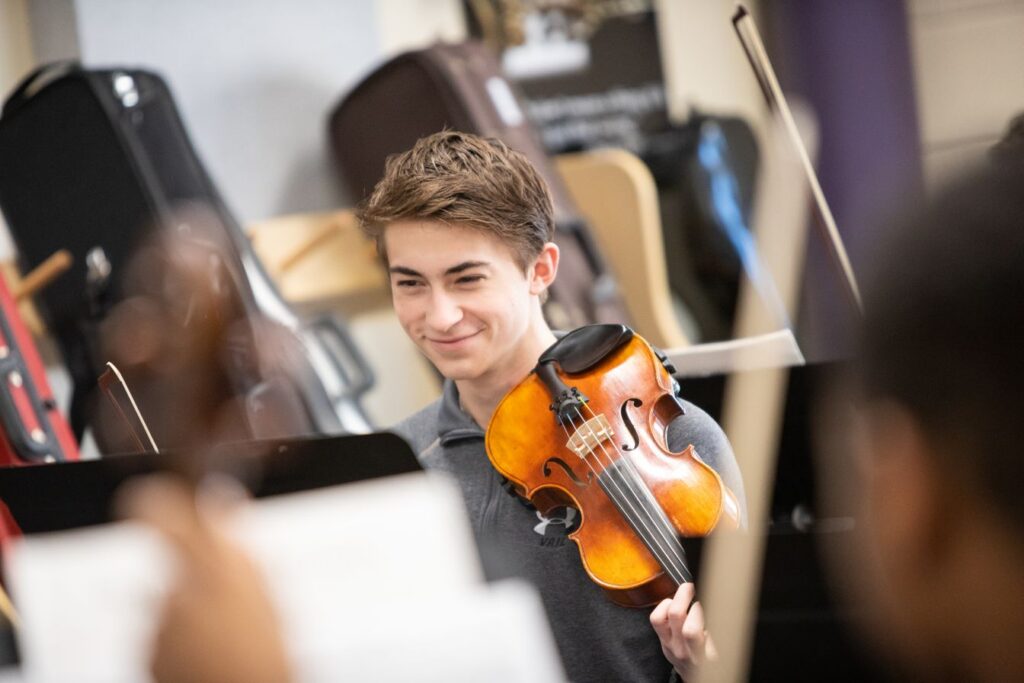 Co-Curricular Activities
Co-curricular offerings (more than 60) contribute to a balanced intellectual, artistic, and athletic Upper School experience. We use the term "co-curricular" instead of "extra-curricular" to signify that these clubs and activities meet during the day within our academic program, thus allowing students to participate in athletics and other activities after school. Our students engage in, and lead, a variety of clubs reflecting their varied interests and talents. While they are encouraged to start new clubs, they may also choose to participate in any number of our existing clubs or groups, including those centered around identity (whether that is gender, race, ethnicity, or culture), politics, law, math, science, art, performing arts, and service. Choral and instrumental ensembles meet during the school day, leaving the afternoon available for athletics and other off-campus activities.
Dining Services
Our cafeteria is open from 8 a.m. to 2 p.m. and has a variety of hot and cold meal options, as well as snacks available throughout the day. The cafeteria prepares its menu using fresh ingredients, limiting the use of processed foods. Vegan, vegetarian, and gluten-free offerings are always available and menus reflect seasonal changes. Our staff make every effort to source produce from local farmers who practice ecologically responsible farming methods. All of the cafeteria's single-use food containers and napkins are compostable.
The Bruins' Den, located in the Athletic Center, is open in the afternoon for sandwiches, salads, snacks, and drinks to go.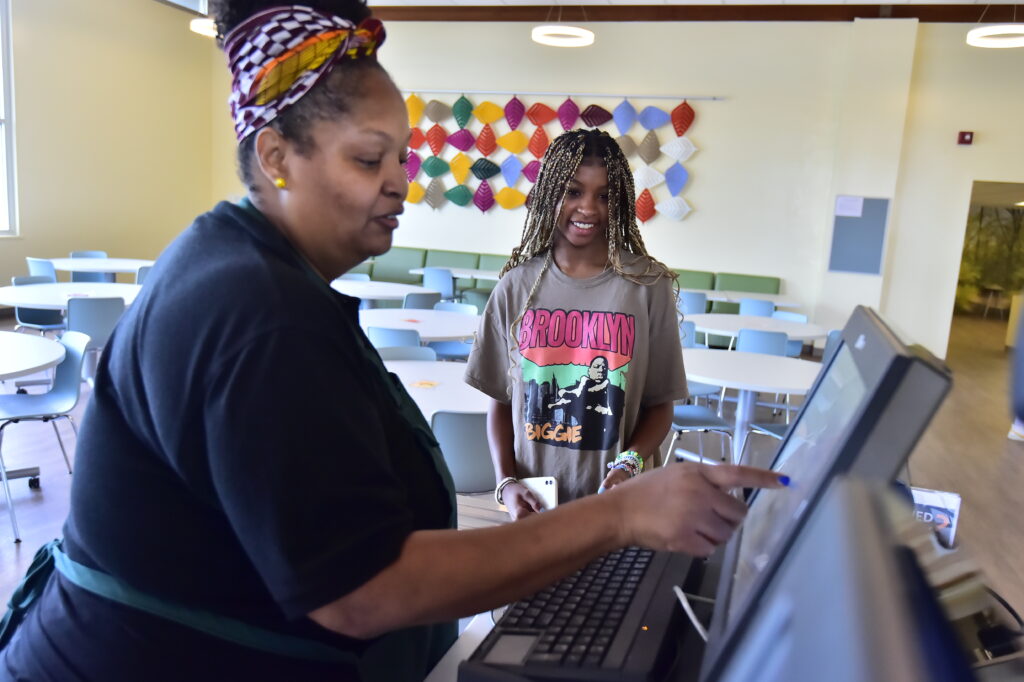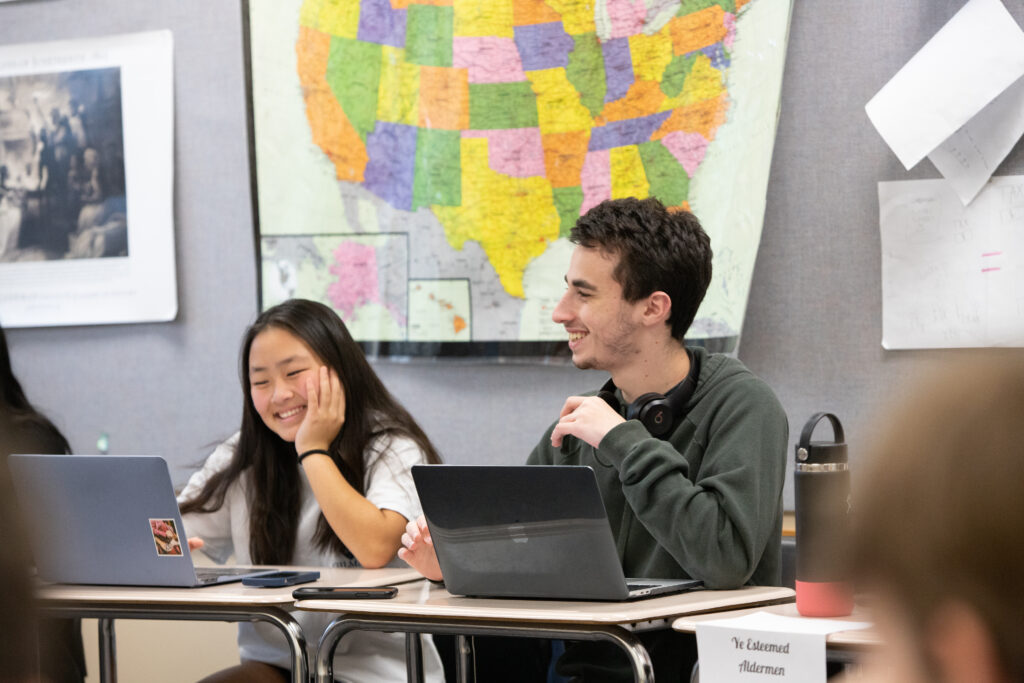 Intellectual Debate and Discussion
Park students work in a climate of intellectual debate and discussion across the entire Upper School curriculum, and are encouraged to question and challenge their teachers, classmates, administrators, and even invited guests. In classrooms, teachers focus on what students do with new information and how they use it to solve problems. In history classes, for example, the ultimate goal is to form attitudes and develop skills enabling students to understand the world around them so that they can be contributing members of our democratic society. The emphasis is on an examination of historical problems and assignments drawing on both primary and secondary sources. Our English curriculum offers a wide range of literary genres, periods, and themes. Beginning in 10th Grade, students choose their English electives according to their interests; each is heavily focused on the writing process, textual analysis, and classroom engagement. Term papers, creative pieces, simulations, and project-based work are central components of our history and English courses.
We're More than our Classrooms: We're a Community
At Park, community takes hold in the classroom where faculty bring to bear the fundamental belief that positive expectations of students — in their behavior, engagement in academic activity, and treatment of classmates and adults — will yield positive outcomes. Students take to heart these expectations by showing respect for teachers and each other, exhibiting a willingness to work collaboratively in curricular and co-curricular learning environments, and taking responsibility for creating a community where all feel safe and comfortable sharing their views.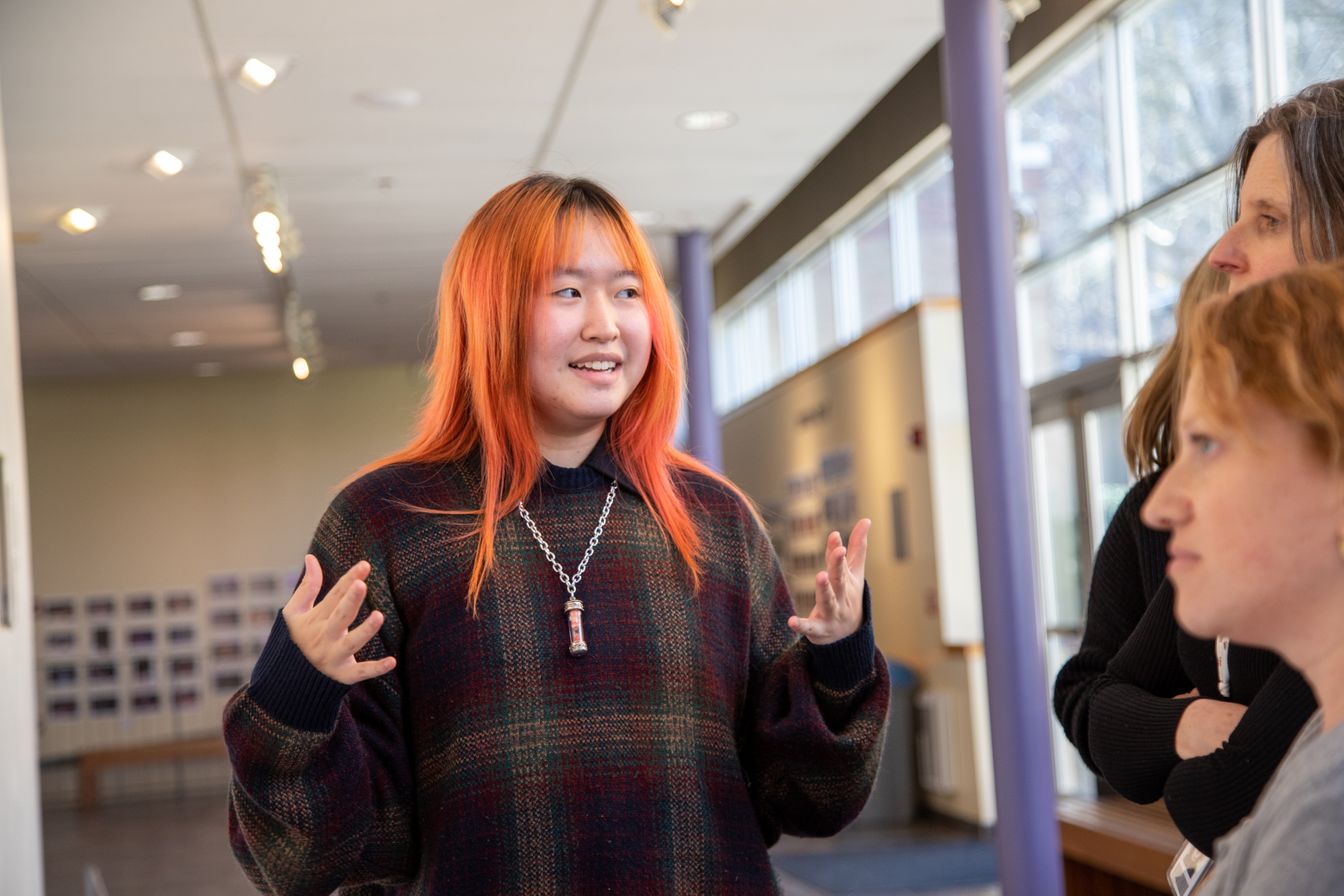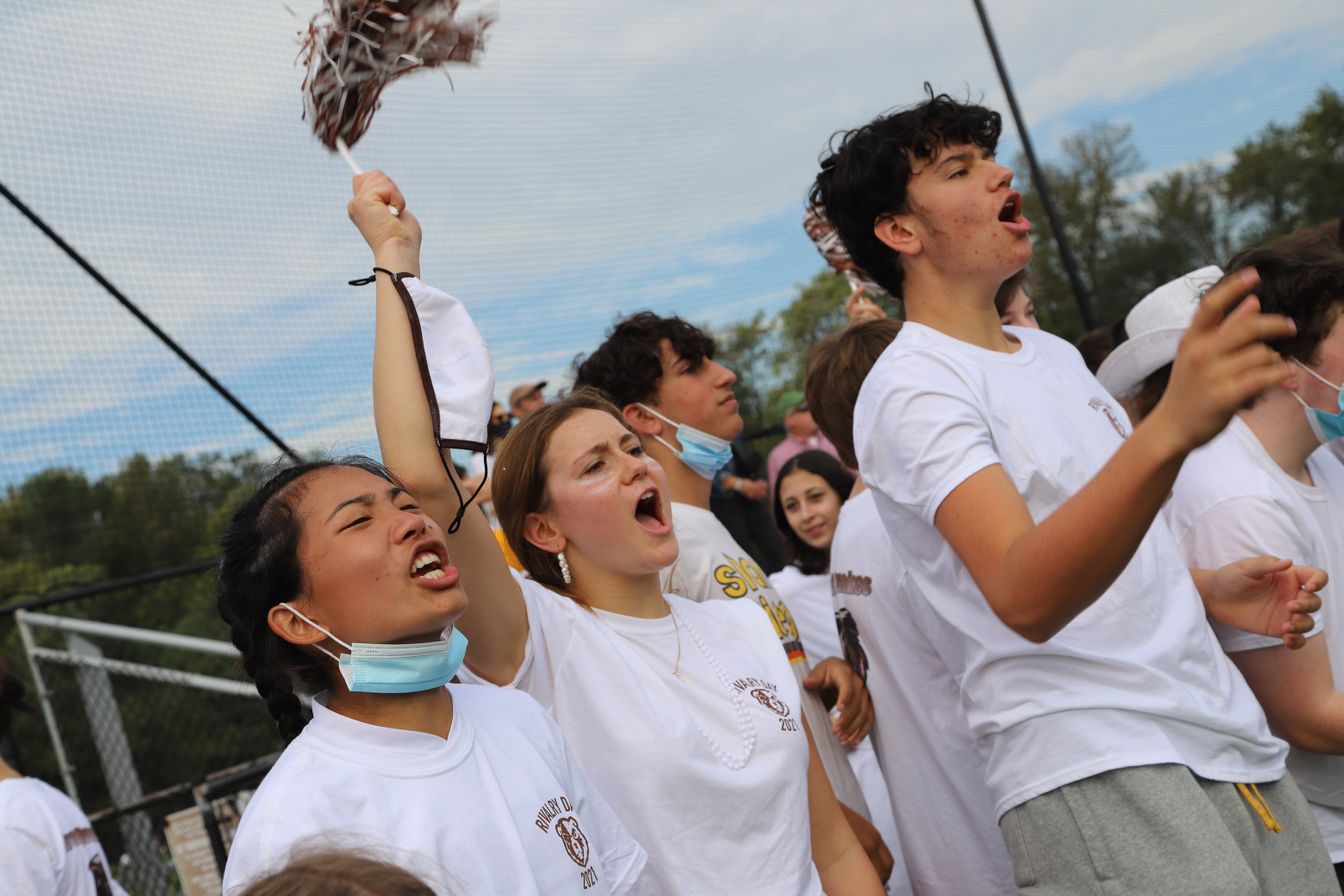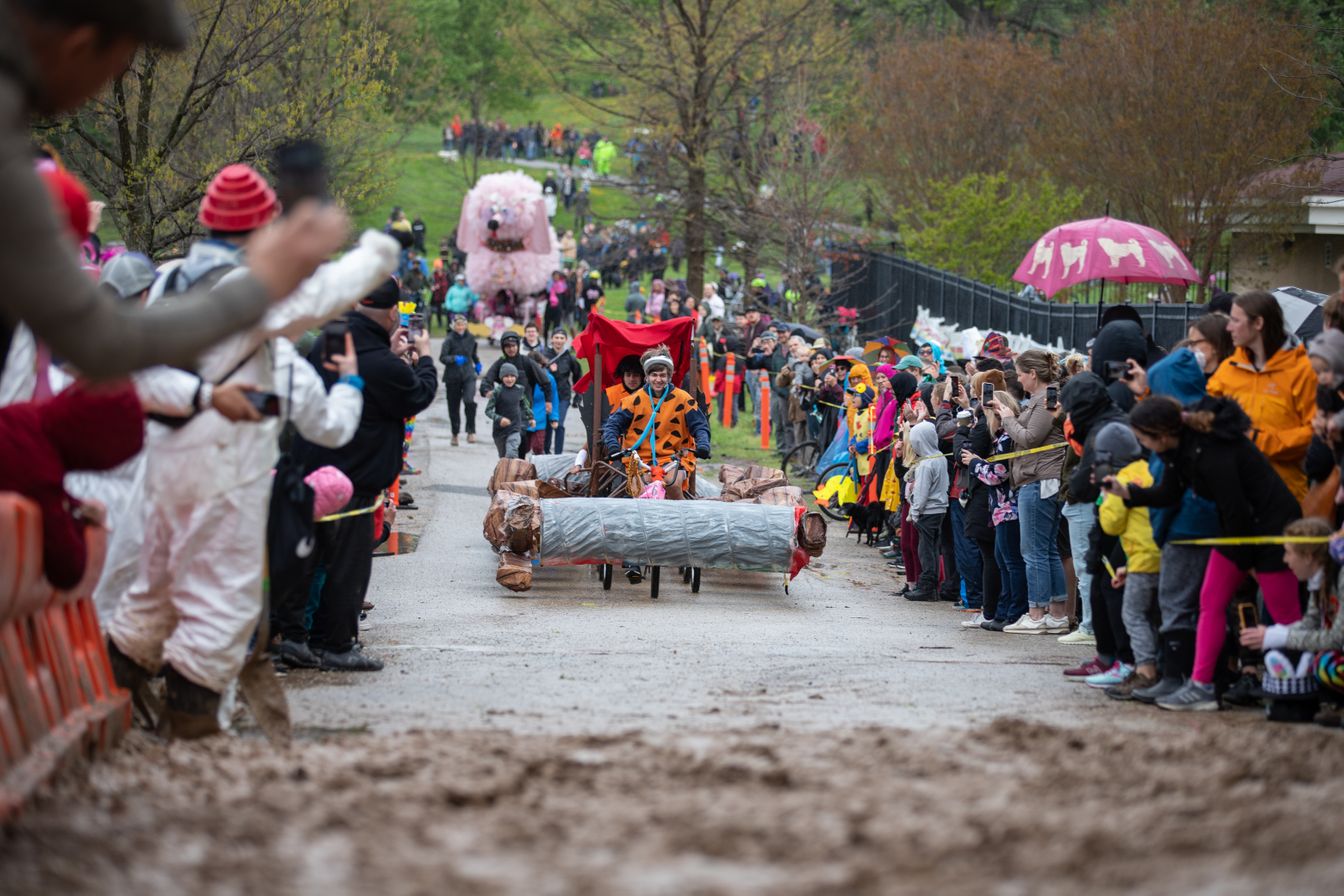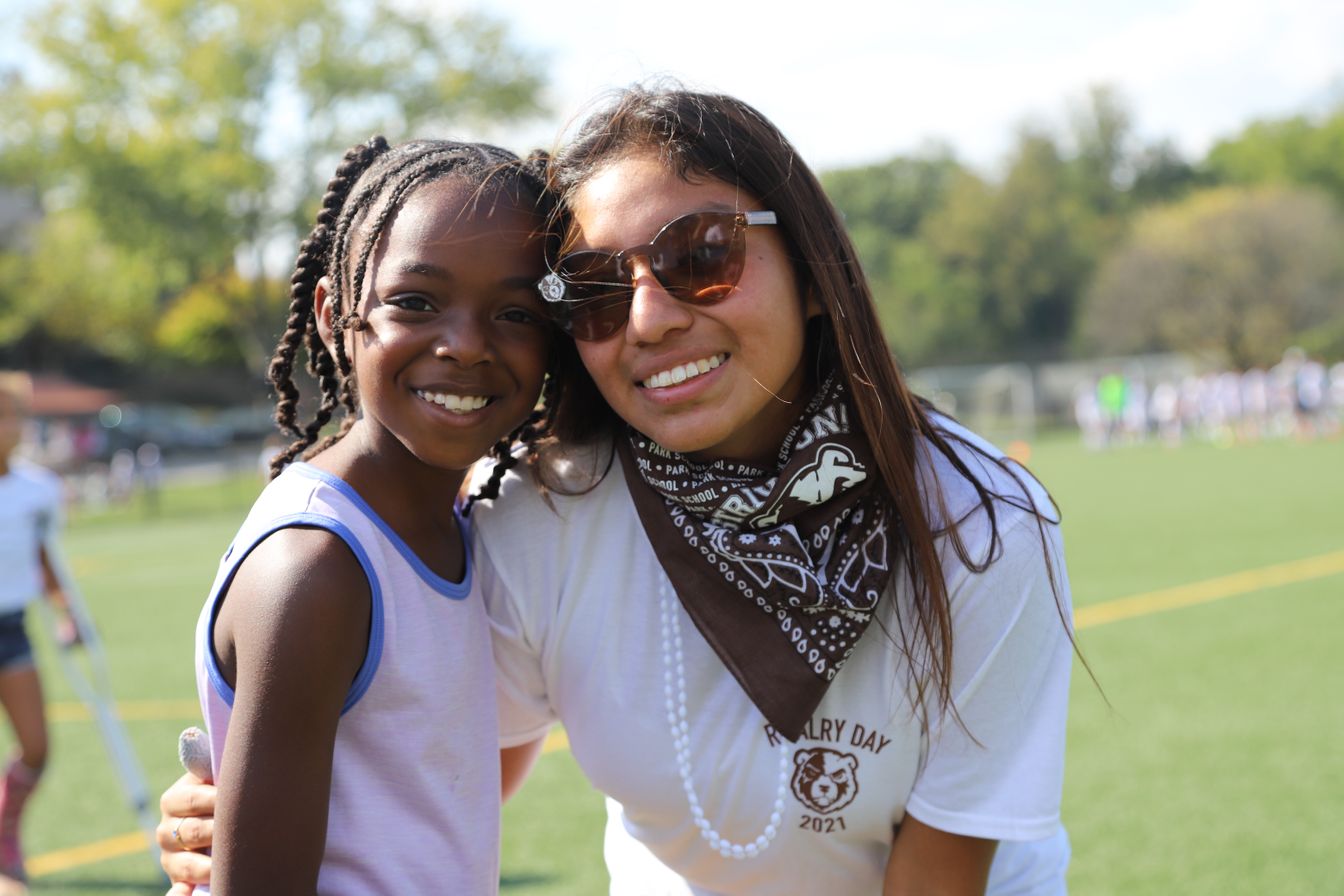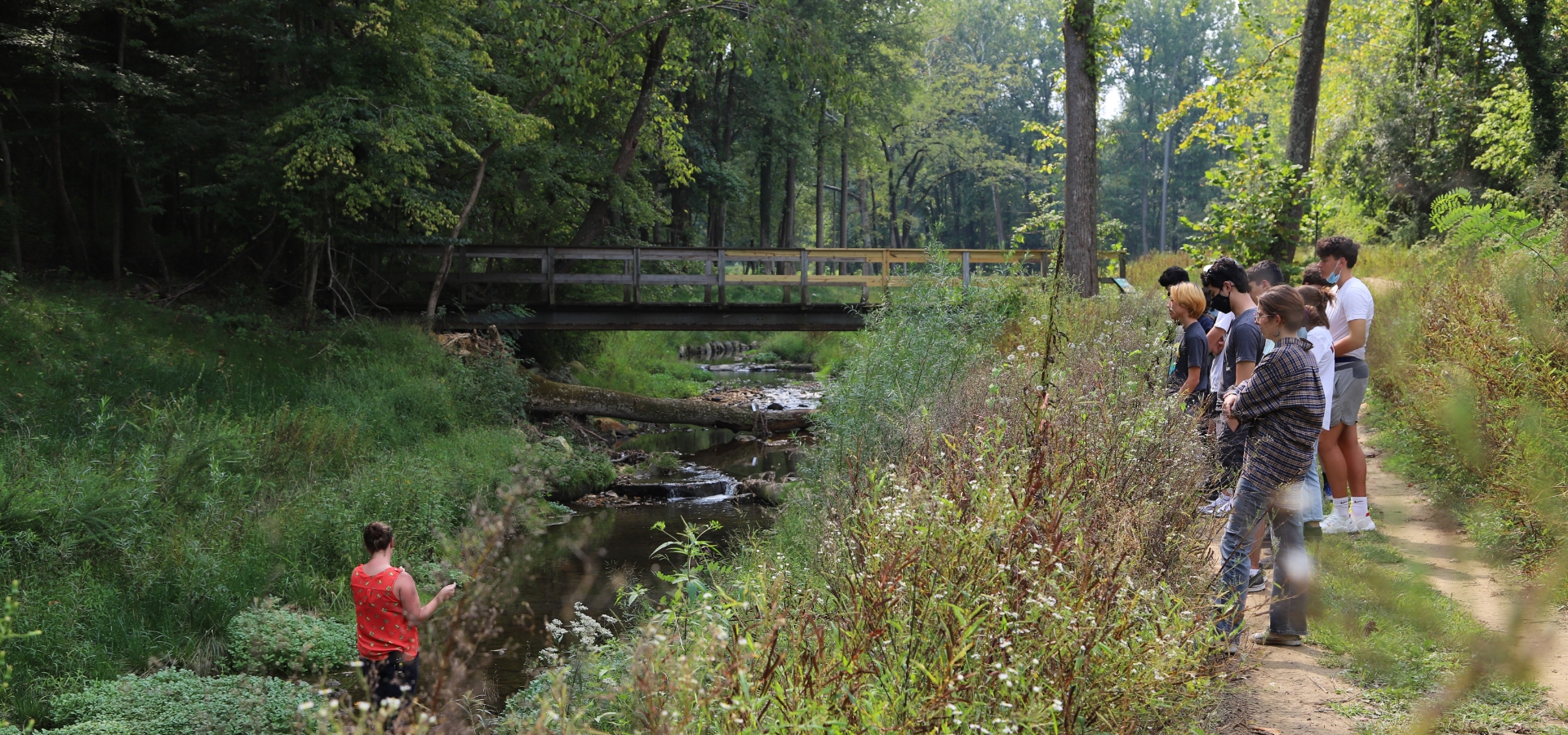 Ongoing research in Moores Branch — the stream that runs through the Park campus.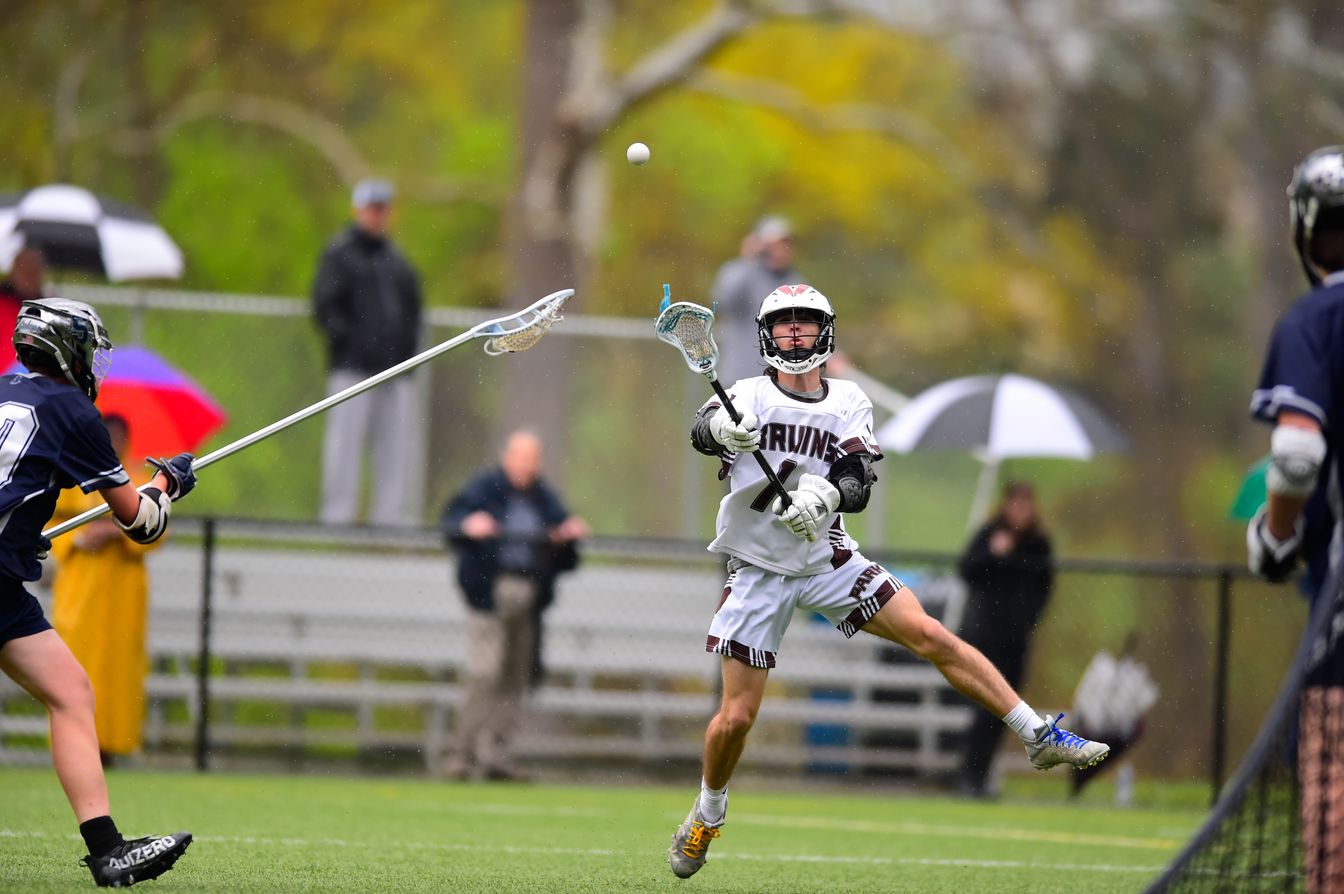 Boys' Varsity Lacrosse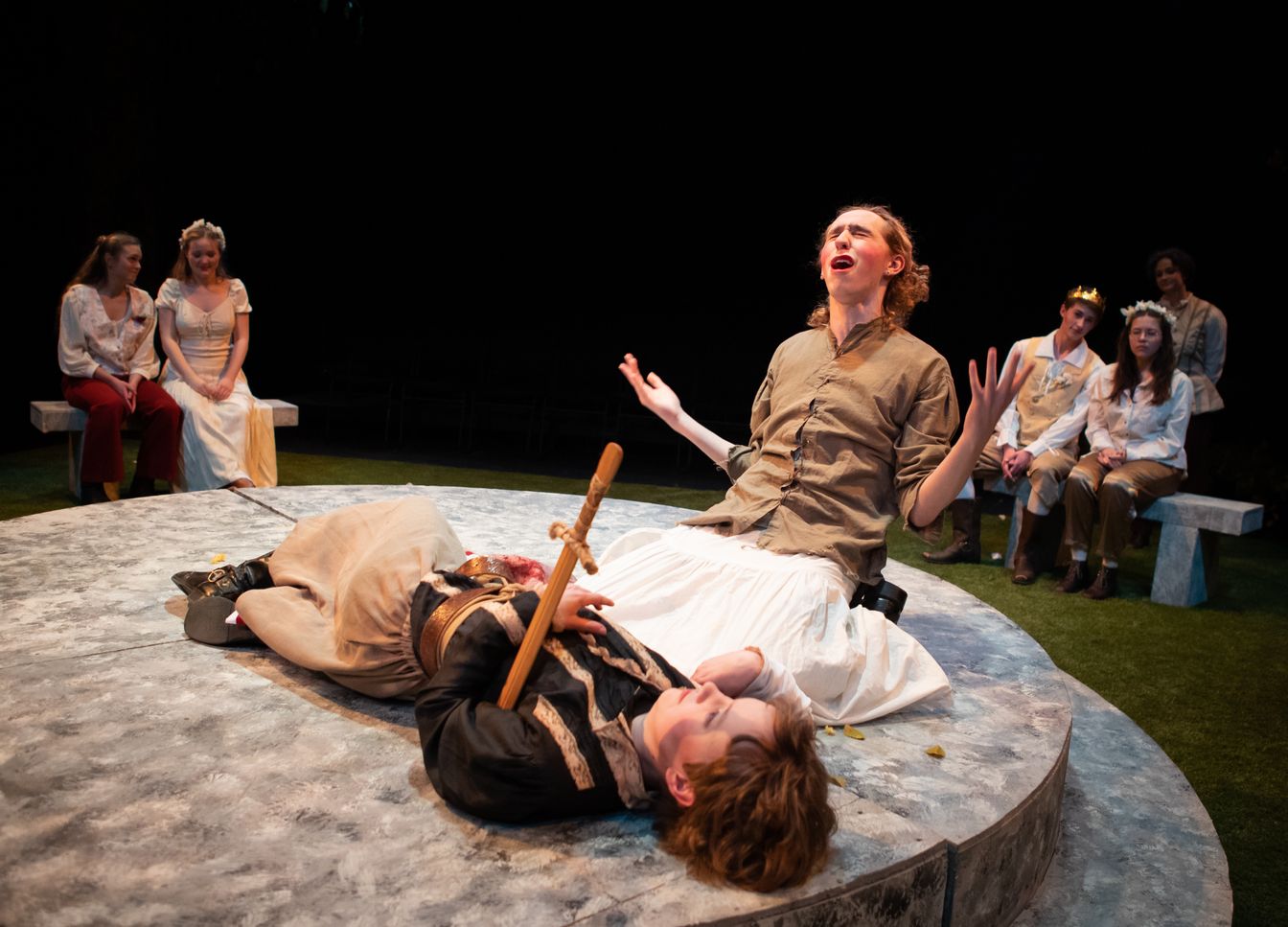 2021-22 Production: "A Midsummer Night's Dream"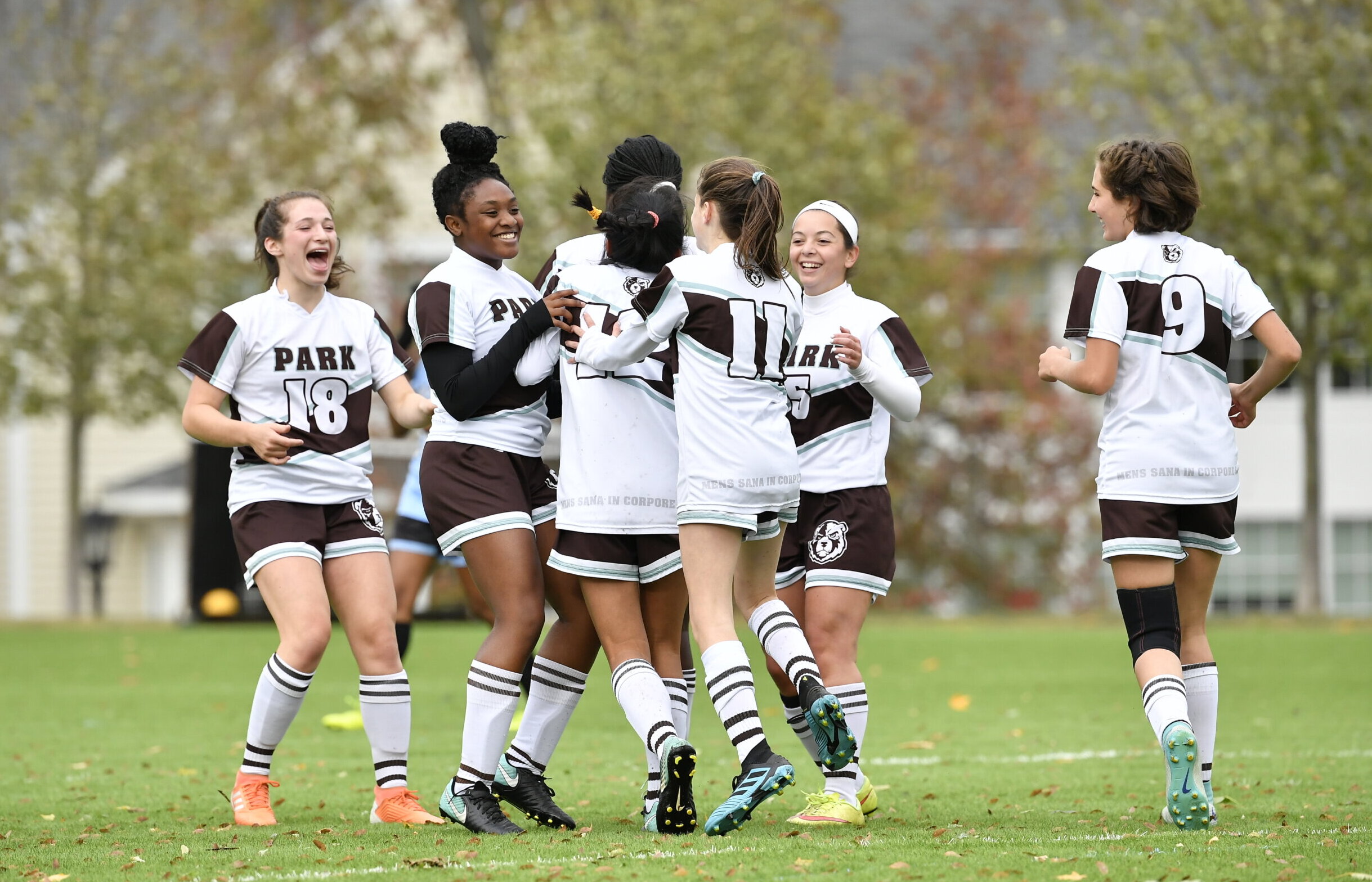 Girls' Varsity Soccer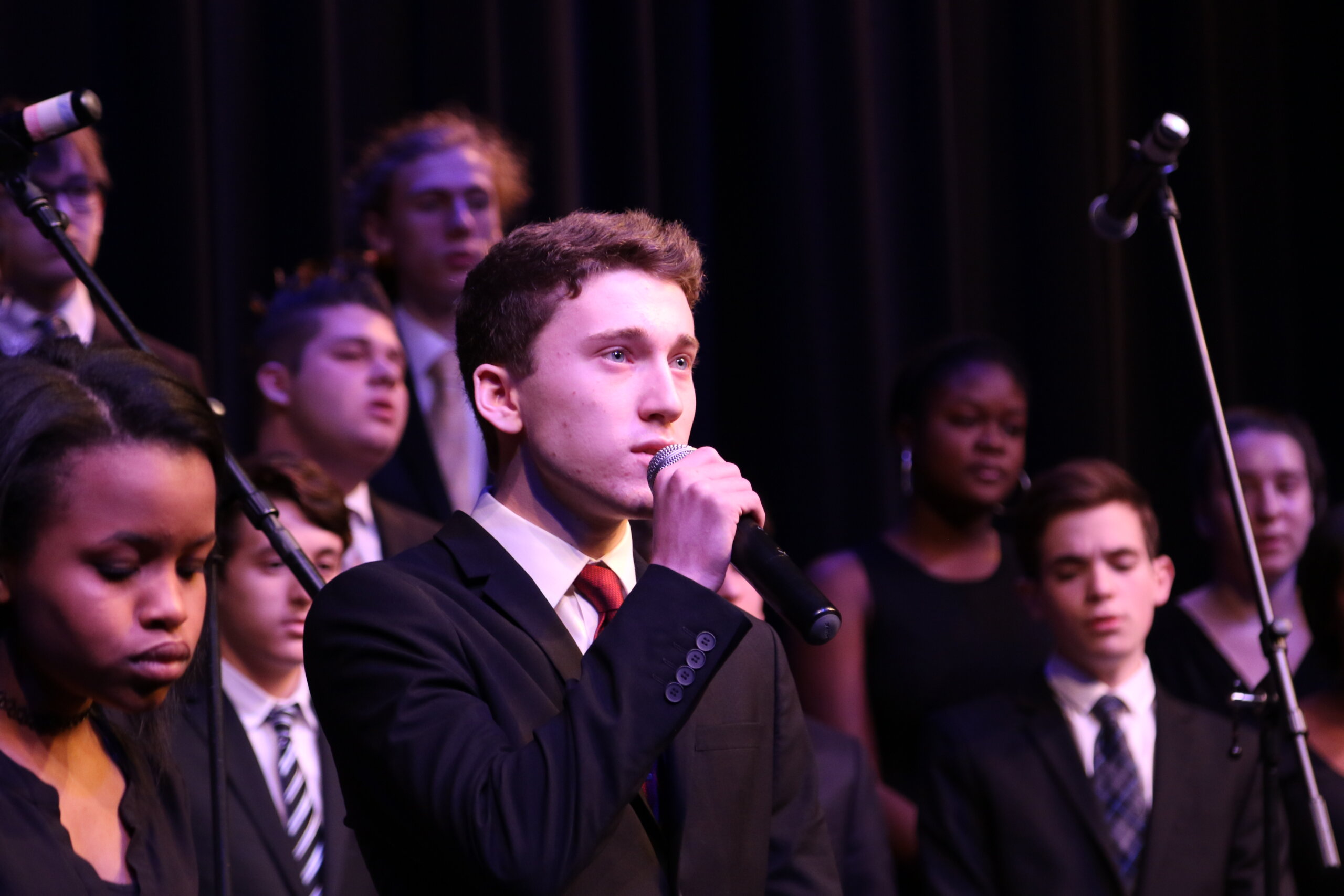 Winter Choral Concert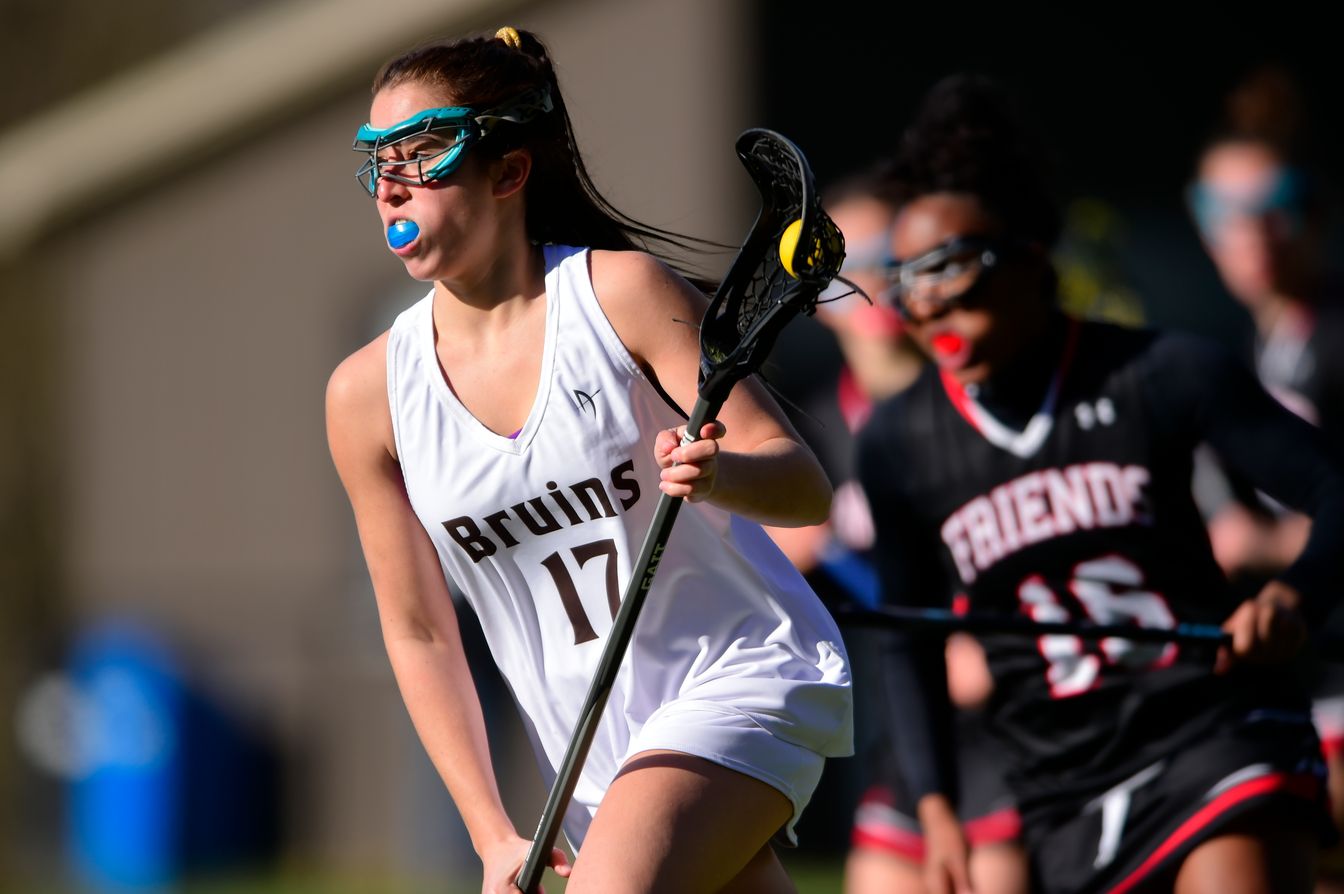 Girls' Varsity Lacrosse
Athletics, Music, and More
The school day ends at 3:15 p.m., but Upper School classes end at 3 p.m., leaving 15 minutes for Office Hours — an additional opportunity to meet with teachers to follow up on classroom conversations, ask questions about assignments, or just chat. Most athletic practices run until 5:30 p.m. in the fall and spring seasons, and a little later in the winter. If not participating in team sports, or music and theater rehearsals, students are welcome to stay after school for other activities, studying and research, or catching up with friends. Students taking buses depart after Office Hours.
Are you looking to apply to Park's Upper School?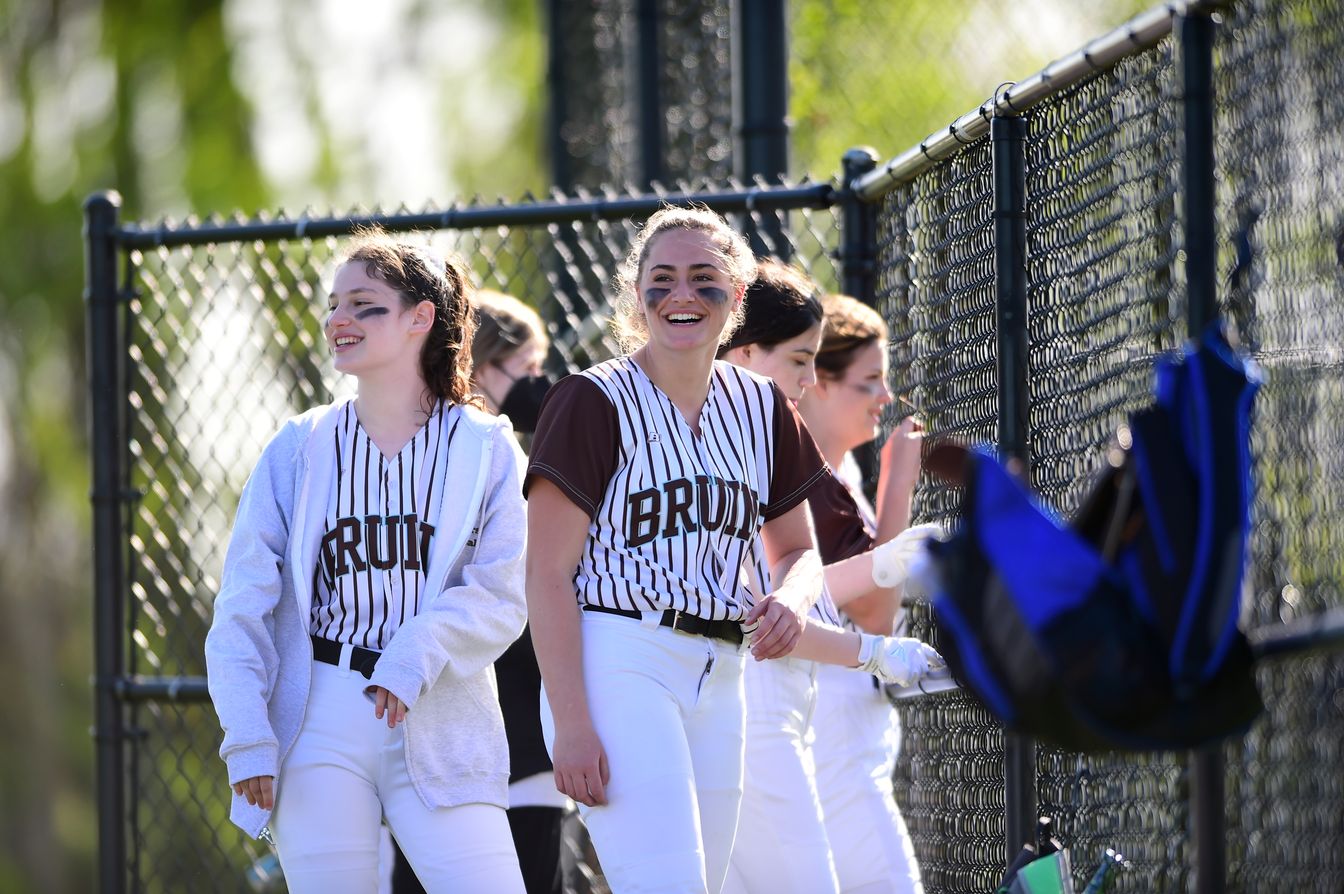 Admission Application Process
Applying is easy. Review the information about next steps.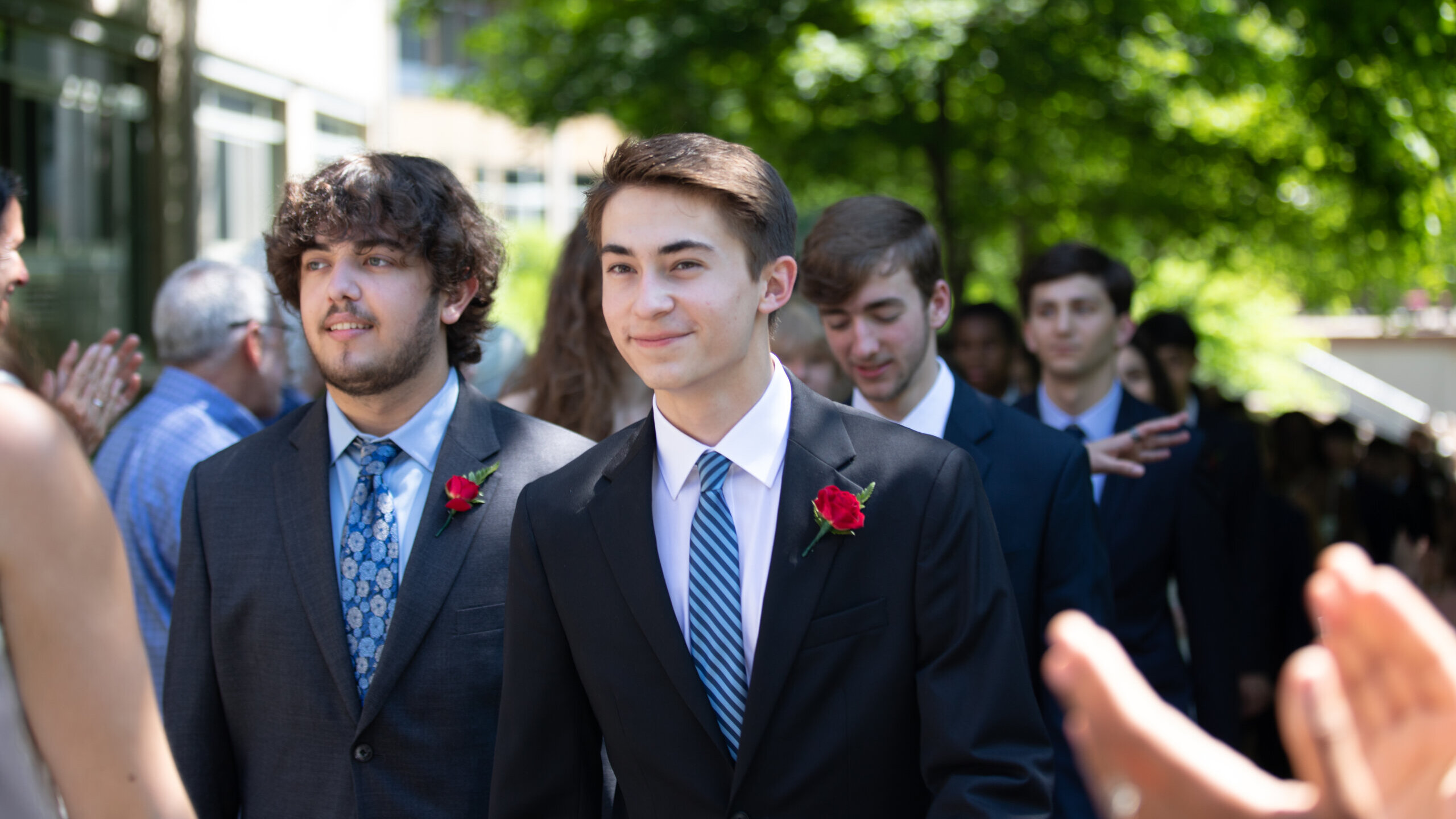 Upcoming Admission Events
Learn more about Park's philosophy, programming, and community at our Admission events.