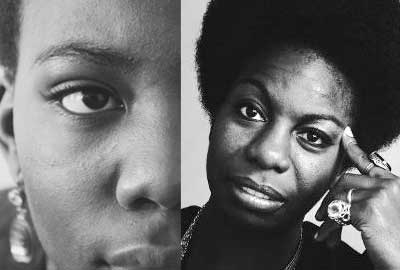 Park seventh grader Vivie Eteme was cast to play the role of the young Nina Simone in the new biographical film Nina, written and directed by Cynthia Mort. Released last month, the film focuses on American musician and civil rights activist Nina Simone. Vivie is featured in the very first scene of the film.
Having grown up surrounded by music, Vivie learned to play the piano when she was 4 years old. Cast to play the young Nina Simone just a few years later at the age of 9, Vivie recently spoke with Tom Hall of WYPR about her extraordinary experience.
Click here to listen to their conversation.
Photo: Vivie Eteme (left) and Nina Simone.
Back to The Latest
Share
Related Posts
Experience Park: An Open House Event on October 7
Our "Experience Park" event introduces prospective families to Park's remarkable teaching and learning community (watch the video!) — and features interactive sessions for students and their parents.