Park School Song Ringtone
Park launches a mobile phone ringtone as part of Centennial celebrations. Download your Park School Song ringtone and "…hear thy sons and daughters greet thee…" whenever your mobile phone rings. Recording by Eightnotes and Vocal Chords, 2009.
You must first download the file to your computer. Click here to download the .m4r file. The downloaded file will open as a "Tone" in iTunes. You may then add it to your iPhone.
Click here to download the .mp3 file. Once you have downloaded the file, you can add it to the "ringtones" folder on your Android.
Back to The Latest
Share
Related Posts
Fall 2023 Production of Shrek the Musical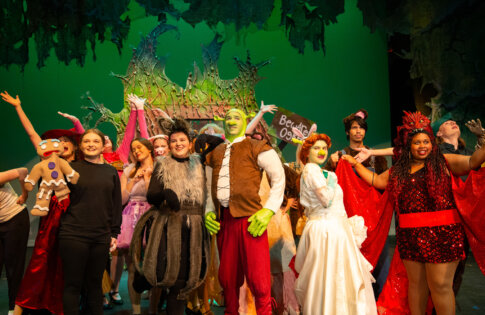 This past weekend was a fairytale! Congratulations to the cast and crew of "Shrek the Musical" for putting on an amazing show!