Alix Spiegel's NPR podcast Invisibilia and Adam Penn's USA TV show Mr. Robot both received nominations for Peabody Awards this year. Alix graduated with the Class of 1989 and Adam with the Class of 1995.
Alix began her career in 1995 as one of the founding producers of the public radio program This American Life. She then worked for many years as a science journalist for NPR covering psychology and human behavior, and in 2015 joined NPR science reporter Lulu Miller to co-host Invisibilia, a series about the invisible forces that control human behavior — ideas, beliefs, assumptions, and emotions.
Adam writes for USA's new TV series Mr. Robot, a cyber-thriller that follows a young programmer who spends his days as a cyber security engineer, his nights as a vigilante, and is recruited by a mysterious cyber-underground community. Adam's previous work on the HBO movie, The Normal Heart, about a gay activist's attempts to raise HIV/AIDS awareness during the early 1980s, garnered him a 2014 Emmy nomination for "Outstanding Single-Camera Picture Editing For A Miniseries Or A Movie."
The 75th Anniversary Peabody Awards show airs Monday, June 6 at 8 p.m. on Pivot. Congratulations and good luck to Alix and Adam!
More about the Peabody Award from www.peabody.com: Realizing that there was no equivalent for the Pulitzer Prize in radio, the National Association of Broadcasters formed a committee to establish a prestigious award for excellence in broadcasting. Since 1940 the Peabody award has steadily grown from being the "Pulitzer Prize for Radio" to recognizing excellence in a wide range of electronic media. In 1948 the Peabody Awards began recognizing television programs, and eventually cable TV was included beginning in 1981. By 2003, the first website had been included in the list of winners and 2012 saw the first Peabody Award given to a blog. From the first radio broadcast, electronic media has been constantly evolving. As the possibilities for storytelling multiply, the Peabody Awards will continue to draw attention to stories that matter in electronic media.
Back to The Latest
Share
Related Posts
Park Alumnus Rahsan-Rahsan Lindsay '90, CEO Of MediaCo Holding, Returns To Park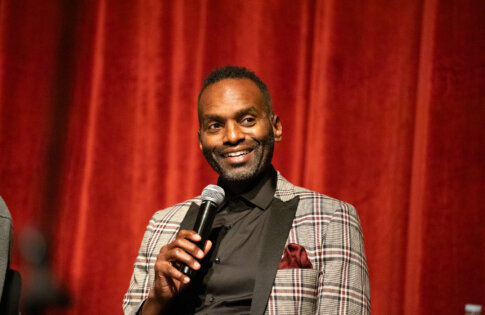 Park alumnus Rahsan-Rahsan Lindsay '90 returned to Park this week to speak with Upper School students about his career in the entertainment industry. Lindsay is the Chief Executive Officer of...
Park Welcomes Elana Liebow-Feeser '14 and Jeremy Cohen '12 as 2023 Millhauser Fellows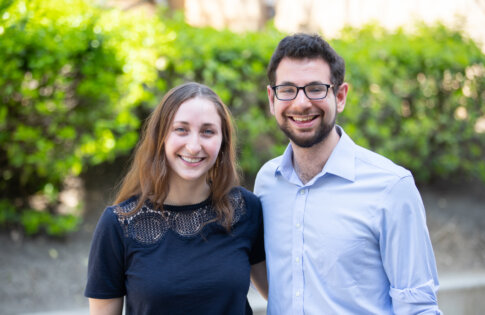 Last week, Park welcomed Elana Liebow-Feeser '14 and Jeremy Cohen '12 back to campus as our 2023 Millhauser Fellows! Started by Louise Eiseman Robinson Millhauser '30 in 1998, and continued...