Joi Haskins '18 honored by The Johns Hopkins University Center for Talented Youth (CTY).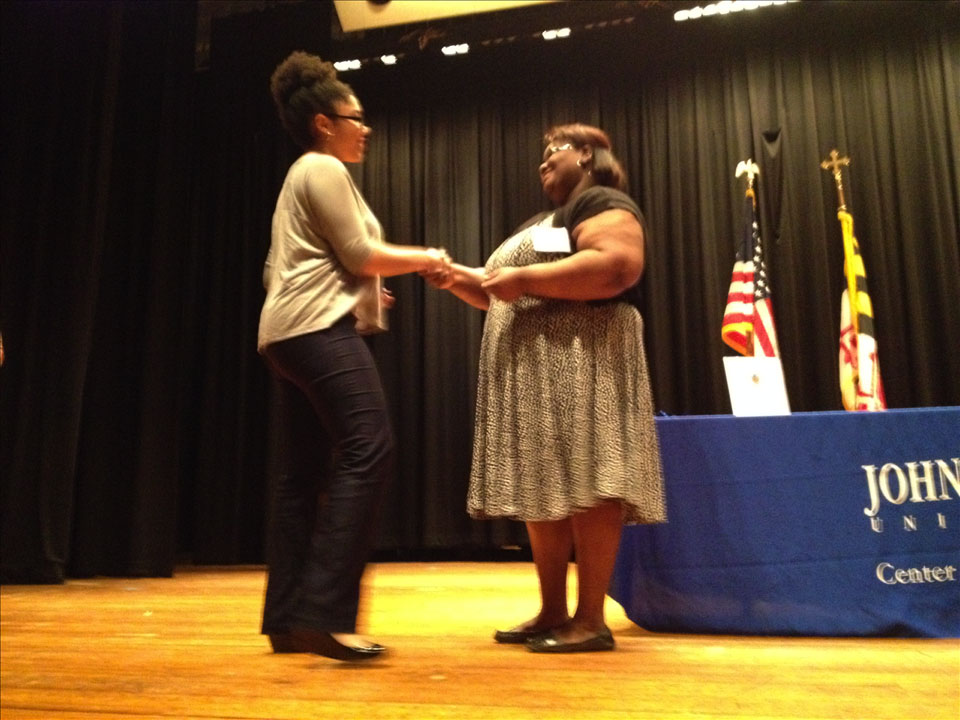 Joi Haskins '18 was recently honored as one of the brightest young students in the nation at a regional awards ceremony for academically advanced children, sponsored by The Johns Hopkins University Center for Talented Youth (CTY).
The Center honored Joi, a participant in the CTY Talent Search, for her exceptional performance on a rigorous, above-grade-level test given to academically talented second-through-eighth-grade students.
As part of the CTY Talent Search, which is going on now, advanced young learners take above-grade level tests that CTY has used for years to spot academic talent and reveal gaps between a child's academic program and his or her actual capacity for learning. Seventh and eighth graders take the SAT or ACT—the same tests used for college admissions. These students, along with second through sixth graders, can take the School and College Ability Test (SCAT), an above-level test.
Joi was one of more than 38,000 students from over 120 countries who participated in the CTY Talent Search. Because of the difficulty of the tests, only about 30 percent of students who participated earned an invitation to a CTY Awards Ceremony where they are individually honored for their academic performance and potential. Most students honored in 2014 CTY Awards Ceremonies also qualified academically for CTY's summer courses and online classes.
"The CTY awards ceremony congratulates students for their academic achievement, and it recognizes the defining roles that parents, educators, and others play in developing the academic talents of our outstanding honorees," said Elaine Tuttle Hansen, executive director of CTY. "For these advanced learners, as with all children, there should be no gap between their capabilities and the opportunities open to them."
This spring, some 9,700 CTY Talent Search honorees were invited to participate in 43 CTY Awards Ceremonies across the country, and one in Hong Kong.
Read more about The Johns Hopkins University Center for Talented Youth.
Back to The Latest
Share
Related Posts
Park Alumnus Rahsan-Rahsan Lindsay '90, CEO Of MediaCo Holding, Returns To Park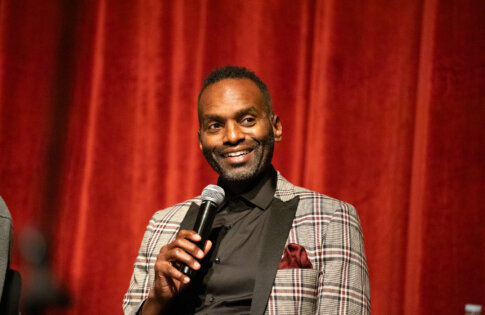 Park alumnus Rahsan-Rahsan Lindsay '90 returned to Park this week to speak with Upper School students about his career in the entertainment industry. Lindsay is the Chief Executive Officer of...
Experience Park: An Open House Event on October 7
Our "Experience Park" event introduces prospective families to Park's remarkable teaching and learning community (watch the video!) — and features interactive sessions for students and their parents.
The Promise of Park — A Campaign for The Park School of Baltimore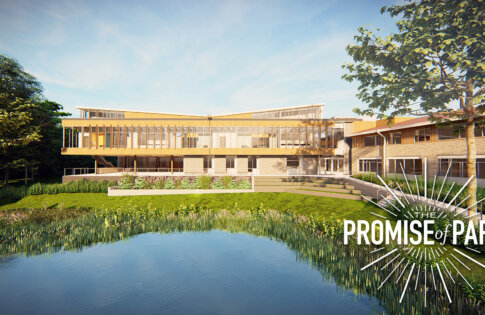 Learn about the ambitious campaign, exciting campus plans, and more!