Former Head of School Charles R. Callanan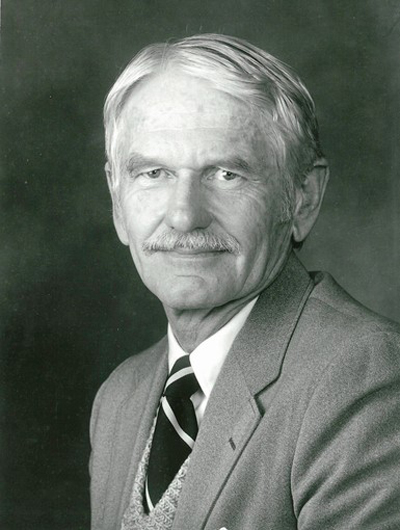 In a letter to the Park community, Head of School Dan Paradis shared the news of Chuck Callanan's passing:
I am saddened to share the news that former Head of School Charles R. Callanan died on July 6 in Maine. He was 86 and had been in poor health for several years.
His career change from a family construction business in Albany to a life in education in Baltimore was prompted by challenges presented by his special needs son, Owen. Hired to succeed Robert Thomason, Chuck came to Park in September 1967. During his tenure, the new library, the Meyerhoff Center for the Performing Arts, and the second Blaustein gymnasium were constructed. He championed the creation of the Middle School, sought funding to improve faculty salary and retirement programs, and encouraged efforts to diversify the student population.
He held fast to the school's founding principles, stating that "To make an eventual contribution to his community, the individual must be constructively armed with the self-confidence that comes from work and accomplishment. A school should see to it that whenever possible, learning is made coincident with actual experience, with doing, and that strong adviser and counseling programs recognize and encourage the strengths of each individual."
Many alumni have shared with me their stories of joining Chuck in ice hockey games on the frozen pond. I've heard of his commitment to substantive community service, and his genuine concern for the students and faculty at Park School. He took a deep interest in the successful and troubled alike, celebrating achievement and championing the underdog.
After leaving Park in 1975, Chuck and his wife Mary, encouraged by former teacher and coach Dick Wallace, retired to Yarmouth, Maine. He dedicated his life to service, education, philanthropy, music, and fishing. He wrote a book about his son, Since Owen: A Parent-to-Parent Guide for the Care of the Disabled Child published in 1990 by the Johns Hopkins University Press.
On behalf of the entire Park family, I extend our most heartfelt condolences to Mary, their children, Reid '71, Sarah '76, Tom, Martha, and Mary, and their 10 grandchildren. Owen passed away in 2005.
Sincerely, Dan Paradis
(Below is the link to Chuck's obituary from the Baltimore Sun. I have also taken the liberty of including below Mary's home address for those who might wish to write her a note directly.)
Mrs. Mary Callanan 30 Governors Way, Unit 614 Topsham, ME 04086-1696
Back to The Latest
Share
Related Posts
Fall 2023 Production of Shrek the Musical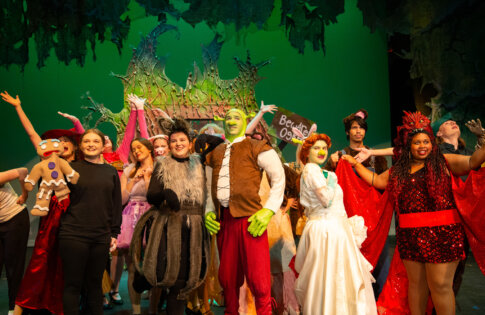 This past weekend was a fairytale! Congratulations to the cast and crew of "Shrek the Musical" for putting on an amazing show!