Eleven Garner Recognition from 2020 National Merit Scholarship Program and College Board
Eleven members of the Park School Class of 2020 were recognized by the National Merit Scholarship Corporation (NMSC) and the College Board for their academic achievement. Ben Sims '21 is a semifinalist for the National Merit Scholarship. Ten students at Park were recognized as Commended Students for their performance. Talia Kolodkin '21 was named a Scholar in the National Hispanic Recognition Program.
NMSC and College Board recognize outstanding student achievement on the PSAT/NMSQT each year. National Merit Semifinalists, including Ben, can earn one of the 7,600 National Merit Scholarships, which total more than $31 million, next spring. Talia, recognized by the National Hispanic Recognition Program, earned the highest award given by the program.
Congratulations to all!
The National Merit Scholarship program is open to all high school students who complete the PSAT/NMSQT by the close of their junior year. Of the 1.6 million entrants, some 50,000 with the highest PSAT/NMSQT®Selection Index scores qualify for recognition in the National Merit®Scholarship Program. In September, these high scorers are notified through their schools that they have qualified as either a Commended Student or Semifinalist.
The National Hispanic Recognition Program recognizes approximately 5,000 Hispanic/Latino juniors each year from among the more than 400,000 juniors who take the PSAT. As with the National Merit Scholarship Program, NHRP uses the junior year PSAT/NMSQT as the qualifying test.
Back to The Latest
Share
Related Posts
Senior Ray Yu Wins Prestigious YoungArts Award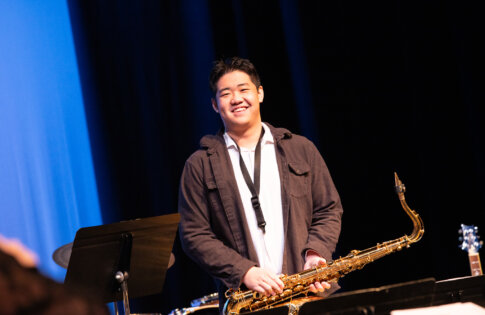 Congratulations to senior Ray Yu on being named a 2024 YoungArts award winner! Founded in 1981, YoungArts identifies exceptional young artists, amplifies their potential, and invests in their lifelong creative...