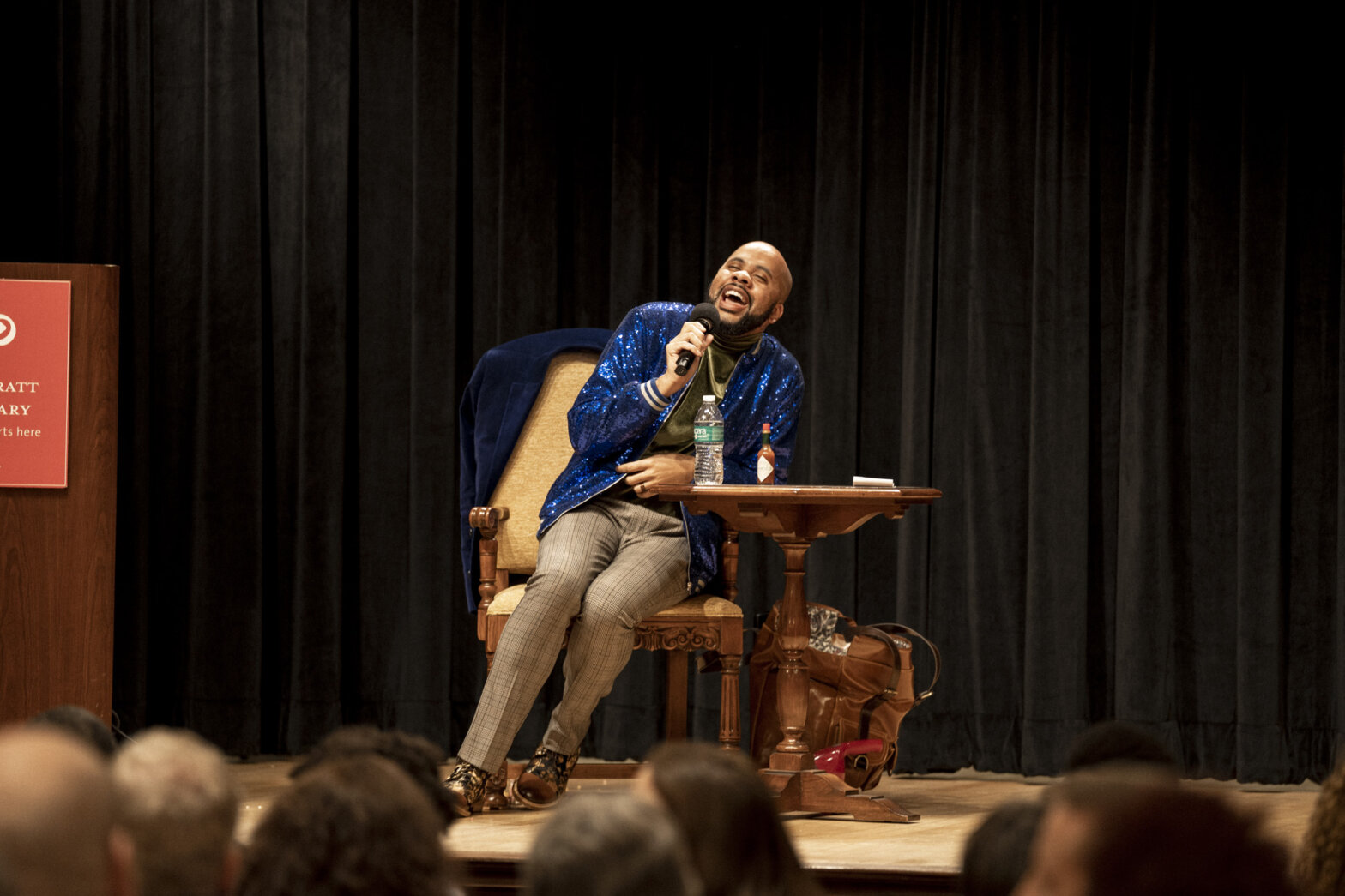 In the fall 2023 issue of Cross Currents magazine, we celebrate curious minds. Our teachers gave us glimpses into the goings-on among the curious minds at Park, and our principals came together to talk about the intentional nature of the work we do fostering curiosity. We also highlighted the paths of two alumni — R. Eric Thomas '99 and Annie Karni '00 — whose careers in journalism and writing depend on the fusion of curiosity, raw talent, and hard work to create finished pieces that are notable and consequential.
We're so grateful to Eric and Annie for their contributions to this year's magazine. Eric's piece is featured below.
I had a strange Inception-like dream a few weeks back. Don't worry — I'm not going to tell you about my dream; this is just scene-setting. The truth is no one wants to hear about someone else's dream. A story about things that didn't happen and don't make sense? Please, I beg you, release me from this conversation. You're welcome to tell me about your dreams if by dreams you mean hopes, goals, and aspirations. I would love to hear about those. My swimming coach tells me about his triathlon training at every session and each time I say, "Ross, I support you unconditionally and I will cheer you on from a table at a nearby brunch café."
Anyway, I had a dream and, later, while awake I thought back on it and I remembered that it played out in my head like a movie, with scenes that started in new locations, with new characters. My dreams are always like this. As I thought more and more about it I got curious. I wondered if everyone dreams with cinematic-style editing. And then I got curious about how people dreamt before the invention of movies. Did the way we navigate the landscape of our subconscious minds change with the advent of a new technology?
I then did what I always do with my curiosities, my wonderings, my questions: I put it into my work. The shifting visual vocabulary of dreams has become one of the core concepts in a new play. Who knows if this play will become anything but the product isn't always the most important thing. Years ago, as a student at Park, I learned to hold tight to the beauty of the process and to honor the spark of curiosity and the places it leads me.
That lesson was embedded early on and reinforced throughout my years on campus. I remembered it in eleventh grade when a fascination with one song from the musical Ragtime inspired me to research a turn of the century scandal for my History term paper. I remembered it during a summer job in the Upper School library where the books in the stacks held millions of possible answers and prompted a million more questions. And I remembered it in a senior year creative writing class where, while giving feedback on one of my short stories, a classmate said, complimentarily, "your dialogue sounds like the way people talk."
I've held on to that compliment for years because it felt good, of course — and this was before the internet was invented so I wasn't used to people just saying the worst possible thing to you at all times. But I also held on to the comment because it, too, sparked a curiosity in me. Well, really, a constellation of curiosities.
Now, here we are twenty-cough cough years after that writing workshop and I make my living full time as a writer. I spent years writing a pop culture and politics humor column for Elle magazine before pivoting to television writing, including for the AppleTV+ show Dickinson, where I got to work with fellow Park alum Ken Greller '10. I've been fortunate enough to have a number of plays produced, including two this past year at Baltimore Center Stage and Everyman Theater. I wrote a book of essays that partially touched on my time at Park, a biography of Representative Maxine Waters, and a Young Adult novel. My next book, a memoir about unexpectedly moving back home to Baltimore, is coming out in August. In each project, I start off quite simply with my own interest. I start with a question or a fascination. I learned, partially from the experience writing about Evelyn Nesbit and Stanford White for my eleventh grade paper, that the seeds of ideas we can't get out of our minds can blossom into all manner of new creative work.
Next month I set aside time to work on a new screenplay and that one started off with an idle curiosity about psychic mediums and the half-serious question of whether, when people supposedly communicate with the dead, there's a medium on the other side receiving the message, a sort of operator. A medium medium. I was mostly just thinking about this to make myself laugh — afterlife bureaucracy is one of my favorite subjects. But I also knew enough to honor the curiosity and pay attention to it if it asked for more of my attention. A couple of years later it did and now I have an outline for a funny-sad love story about communication and distance. I'll let you know how it turns out.
When I talk to classes about what my writing life is like (answer: chaotic) and what the keys to my creative output are, I always zero in on voice. I tell students that beyond learning how to write well, you have to learn how to write like you. You have to let your voice come across on the page. That has been the key for me.
Developing your voice — in writing, in speaking, in teaching, in creating of all kinds — is manifesting a curiosity about yourself, about the landscape of your subconscious and the inner workings of your mind. I think that when students at Park are encouraged to be curious and are given structures in which that curiosity can run wild, they're uniquely set up for a lifetime of discovery.
Read more about Eric in our Alumni Stories here.
Back to The Latest
Share
Related Posts
Park Alumnus Rahsan-Rahsan Lindsay '90, CEO Of MediaCo Holding, Returns To Park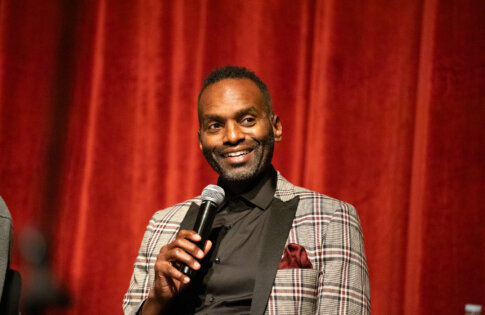 Park alumnus Rahsan-Rahsan Lindsay '90 returned to Park this week to speak with Upper School students about his career in the entertainment industry. Lindsay is the Chief Executive Officer of...
Park Welcomes Elana Liebow-Feeser '14 and Jeremy Cohen '12 as 2023 Millhauser Fellows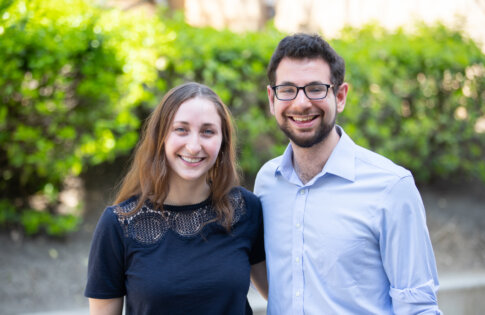 Last week, Park welcomed Elana Liebow-Feeser '14 and Jeremy Cohen '12 back to campus as our 2023 Millhauser Fellows! Started by Louise Eiseman Robinson Millhauser '30 in 1998, and continued...