Ellen Small Speaker Series
The Parents' Association hosts a series of programs featuring invited guest speakers on topics of parenting, child development, and other topics of interest to parents and caregivers.
Ellen Small Speaker Series 2022-2023
Presented by the Parents' Association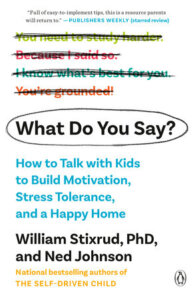 William Stixrud, PhD and
Ned Johnson
Thursday • September 29, 2022 • 7 p.m.
What Do You Say? How to Talk with Kids to Build Motivation, Stress Tolerance, and a Happy Home
Dr. William Stixrud and Ned Johnson, authors of the national best-seller, The Self-Driven Child, will discuss their new book, What Do You Say? How to Talk with Kids to Build Motivation, Stress Tolerance, and a Happy Home. The focus of their presentation will be how to communicate with kids in a way that supports the autonomy and self-drive that are so important for healthy development. This talk will emphasize communication strategies for building a strong emotional connection with our kids, communicating healthy expectations, fostering intrinsic motivation, and helping kids find their own reasons to change when they're struggling. Also, it will address ways to get "buy in" before we share our experience and advice, how to change the energy when it feels like we're trying to force our kids, and how to manage conversations when emotions run high.

Traci Baxley, Ed.D
Wednesday, October 12, 2022 • 7 p.m.
What is Social Justice Parenting and How Can We Use it in
Our Anti-Racist Journey?
At the heart of Social Justice Parenting is the acronym ROCKS – Reflection, Open dialogue, Compassion, Kindness and Social Justice Engagement. The ROCKS are the building blocks to nurturing a pro-justice home and raising socially engaged children. Dr. Baxley will discuss why raising "good people" is no longer enough and how making shifts in our daily lives can create big ripples of change in our communities.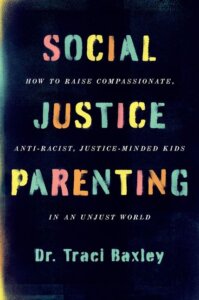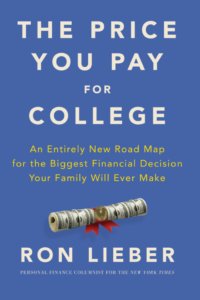 Ron Lieber
Wednesday, November 9, 2022 • 7:30 p.m.
The Price You Pay for College: An Entirely New Roadmap for the Biggest Financial Decision Your Family Will Ever Make
Figuring out how to save for college is hard, and figuring out how to pay is harder. But figuring out what to pay is the most difficult challenge of all. As parents, we're beset by emotions as we try to push our kids off into the world, and some of those lead to the opposite of clear-headed thinking. In this talk, Ron will talk about the unhelpful feelings that cloud sound decision making; explain the right way to shop for colleges that deliver real value; and pull the curtain back on college pricing schemes, including the black box known as merit aid.

Kenneth Ginsburg, MD, MD Ed
Tuesday, February 28, 2023 • 7 p.m.
Resilience in Action: Raising Children and Adolescents
Who are Prepared to Thrive!
This talk is an overview of the Seven C's Model of Resilience. It focuses on communication strategies that position parents to be unwavering positive forces in their children's lives. Parents will leave the session better prepared to:
build confidence in their children
notice and reinforce their children's competence
foster the vital connection between parents and children
develop character and a sense of contribution in their children
develop those critical coping strategies that will help their children thrive even through difficult times
help their children and teens gain control by learning that the privileges they earn are linked to the responsibility they demonstrate
This presentation provides an overview of resilience with attention to strategies parents can use to help their children help themselves.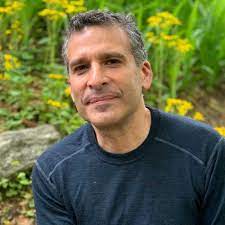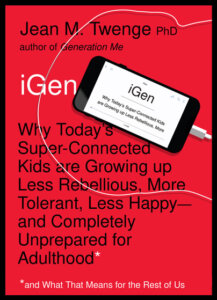 Jean Twenge, PhD
Wednesday, April 19, 2023 • 7 p.m.
iGen: Why Today's Super-Connected Kids Are Growing Up Less Rebellious, More Tolerant, Less Happy – and Completely Unprepared for Adulthood
Today's kids, teens, and young adults are iGen (born after 1995), the first generation to spend their adolescence with smartphones. iGen'ers are growing up more slowly as adolescents, spending more time online, and spending less time hanging out with their friends in person. They are also spending less time sleeping. Perhaps as a result, they are more likely to experience unhappiness, anxiety, and depression. You'll walk away from this session with ideas for how to help your family find a better balance with technology and be healthier and happier.