Mennette DuBose San-Lee
Director of Enrollment Management and Tuition Assistance
In her role as Director of Enrollment Management, Mennette supports the school's work in developing long- and short-term strategic enrollment goals and budget planning. She is a member of the administrative teams that promote engagement with both new and returning students and families during initial enrollment as well as re-enrollment.
As the primary administrator of the Tuition Assistance program, Mennette is focused on making sure Park School is accessible and affordable by new and current families. This includes helping families navigate the tuition assistance application process, and also making sure that every student has access to the many programs and activities Park offers in and out of the classroom.
Mennette has spent her entire professional career in the field of education. Early on, she engaged in research related to resilience factors for students of color in different academic settings. In 1993 she returned to The Taft School, her alma mater, to teach, run a dormitory, and work in the Admission & Financial Aid Office. Prior to coming to Park, Mennette served as the founding Director of Admission and Financial Assistance at Sage Hill School, a 9-12 independent school located in Newport Beach, California.
Mennette participates on the Board of Trustees Diversity, Equity, and Inclusion Committee as well as the Board of Trustees Finance Committee. As the parent of a Park alumna (Class of 2020) and a current student in the Class of 2028, Mennette engages in parent programs and parent affinity groups, and is a constant cheerleader for all things Park!
Nominated as the 1997-1998 National Association for College Admission Counseling (NACA) MIAPTA Scholar, Mennette spent a year as a research associate in the Education Department at Columbia University. The research resulted in the publication of a White Paper presented at the 1998 NACA annual Conference: "The impact of prep school context and college counseling practices on Black and Hispanic students' transition into college." (NACAC, 1998)
Outside of Park, Mennette and her family advocate for a number of animal welfare organizations. This often includes caring for and training foster dogs as an interim step to helping them find their forever home.
Mennette earned a B.A. in Educational Studies and Child Development from Brown University, and a Certificate from the Urban Fellows Program of Bank Street College.
Back to Faculty & Staff Directory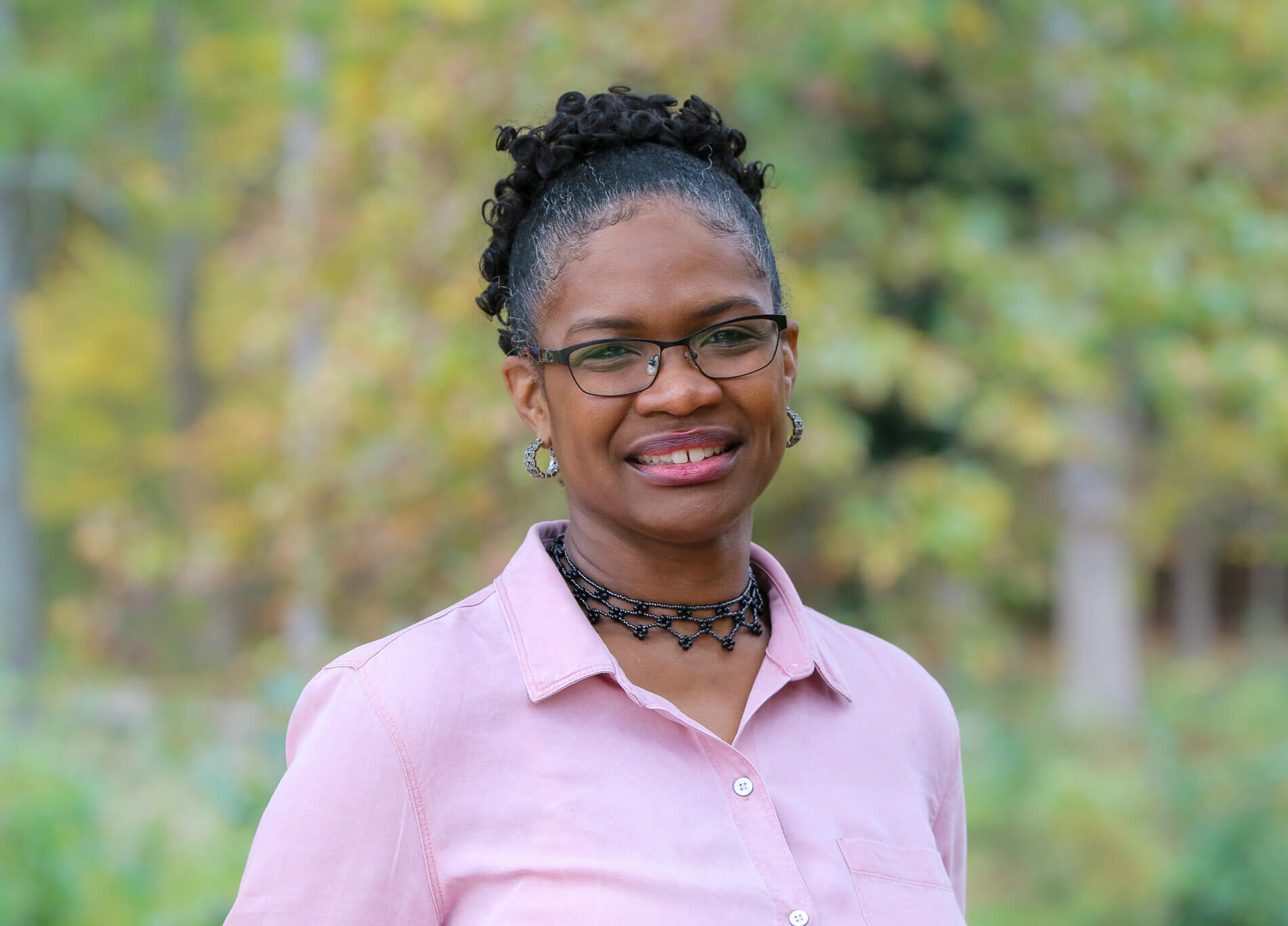 Mennette DuBose San-Lee
Director of Enrollment Management and Tuition Assistance
Contact Info
E.
msanlee@parkschool.net
Education
Brown University
B.A. in Educational Studies and Child Development