Dr. John Cruz
Upper School Spanish
John teaches Upper School Spanish, Hispanic culture, and film. He is part of the Latinx/Hispanic Affinity group.
With a diverse teaching portfolio, John's experience includes training in teaching Spanish as a second language, and teaching all levels of the Spanish language, English-language surveys of Latin American culture, as well as upper-level literature, film, visual culture, and Spanish for business courses. Prior to coming to Park, he was a visiting Instructor of Spanish and Spanish program coordinator with the University of Findlay. He has taught at The Ohio State University, Columbus State Community College, Queensborough Community College, and Community College of Denver, a Hispanic Serving Institution. John says that these opportunities have made him aware of the needs and interests of a very diverse student body.
John holds a B.S. in Marketing from Universidad Central de Colombia, an M.A. in Spanish Literature from St. John's University, and a Ph.D. in Contemporary Latin American Cultural and Literary Studies from The Ohio State University. He also holds an Interdisciplinary Graduate Certificate in Latin American and Caribbean Studies (CLACS) from St. John's University.
Among his many publications and presentations are:
Publications:
Cruz, John, and other authors. Jaula abierta. Escuela de escritura. Chile. August 2022. Author and editor for an anthology book of short-stories.
Cruz, John. "Casa de medallas y lentejuelas." Scribo Club. Junio (2021): 17-19. https://drive.google.com/file/d/1cycInzSL7kW3dJny8qfHT9-EI0JCtizo/view
Martinez-Cruz, Paloma, and John Cruz. "Hemisexualizing the Latin Lover: Film and Live Art Interpretations and Provocations." The Routledge Companion to Gender, Sex, and Latin American Culture. Ed. Frederick Luis Aldama, New York: Routledge, 2018.
Academic presentations:
Be the Street: A Performance Studies Project on Human Mobility and Placemaking. The Ohio State University and community partners, Columbus, OH, 2017-2018. Led a group of West High School students engaged in the creation of a community-based performance piece.
"Re/presentación de la modernidad y moralidad en las películas silentes de Costa Rica, El Retorno (1930), y de Colombia, Bajo el cielo antioqueño (1925)." I Congreso Internacional de Cine Centroamericano. Universidad de Costa Rica, Costa Rica, 2017.
"Violence and Woman in a Country at War: A Poetic Esthetic of Violence in La Sirga." 56th Annual Conference for the Society for Cinema and Media Studies. Atlanta, GA, 2016.
Back to Faculty & Staff Directory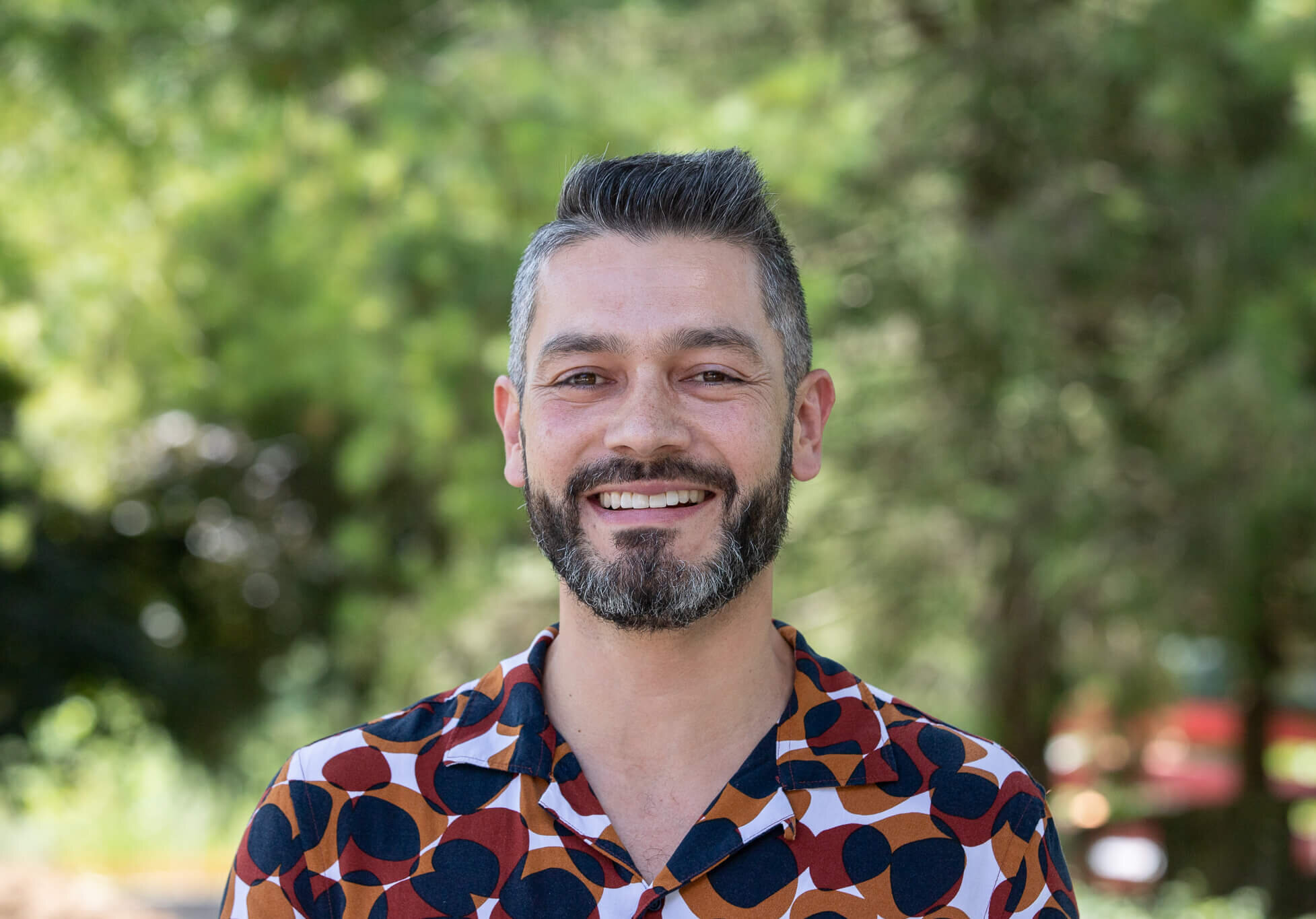 Dr. John Cruz
Upper School Spanish
Contact Info
E.
jcruz@parkschool.net
Education
Universidad Central de Colombia
B.S. in Marketing
St. John's University
M.A. in Spanish Literature
The Ohio State University
Ph.D. in Contemporary Latin American Cultural and Literary Studies