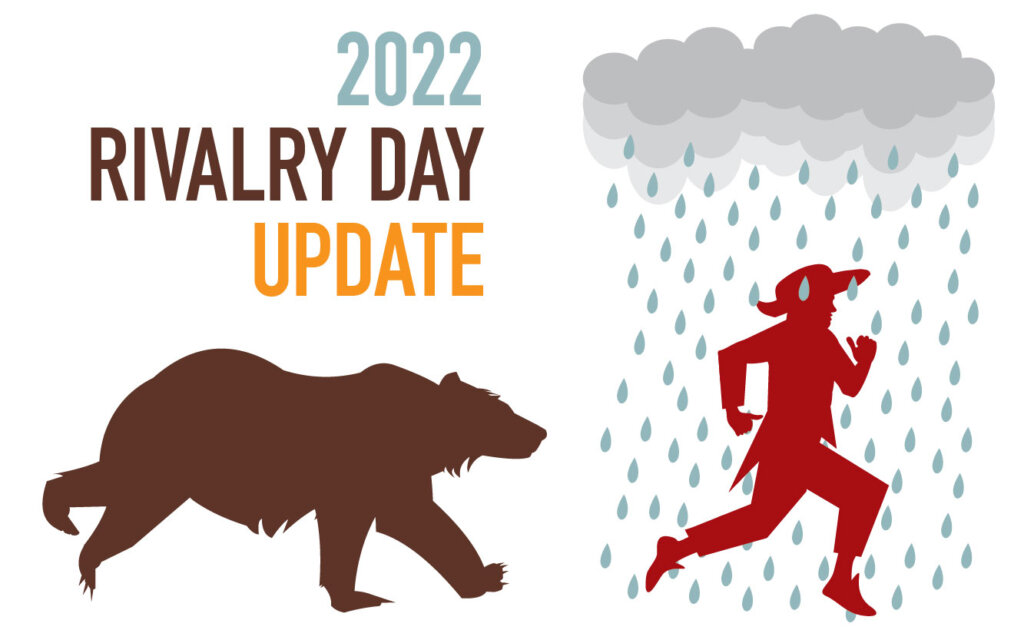 ---
Rivalry Day • Saturday, October 1, 2022
at The Park School of Baltimore
Additional competitions Wednesday, September 28 and Friday, September 30
Wednesday, September 28
Boys' Cross Country • 4:15 p.m.
Sugar Campus

Friday, September 30
Girls' Tennis • 4 p.m.
Stevenson University Tennis Courts
Girls' Cross Country • 4 p.m.
Sugar Campus
PARKING ON THE MAIN CAMPUS: Use the Main, Upper, and Pasture lots.
WHAT TO WEAR: The Bruins Athletic Council has declared a WHITEOUT! Wear White (and Brown) in support of your Bruins! Maybe some boots and a raincoat, too!
FOOD: Bring a picnic. There *may* be some limited food offerings available.
---
SATURDAY, OCTOBER 1
Due to the impending inclement weather, we are making some modifications to our Rivalry Day schedule and activities. We won't let the wet conditions dampen our spirits, though!
First, Friday's competitions are ON!
Girls' Tennis • 4 p.m.
Stevenson University Tennis Courts
Girls' Cross Country • 4 p.m.
Sugar Campus
The Stevenson campus and the Sugar Campus are adjacent to one another, so come out and cheer on both of our teams!
Unfortunately, we are canceling/postponing the Middle School competitions scheduled on our grass fields tomorrow — they will simply be too wet.
It will be too wet, too, to fire up the grill…so food offerings will be limited.
Our Upper School Bruins will, however, be taking to the turf field for their games tomorrow! Come if YOU are game, and support our teams!
Saturday, October 1:
Boys' Junior Varsity Soccer • 11 a.m.
Kelly Field Turf
Varsity Field Hockey • 1 p.m.
Kelly Field Turf
Girls' Varsity Soccer • 2:45 p.m
Kelly Field Turf
Boys' Varsity Soccer • 4:45 p.m.
Kelly Field Turf
Rivalry Day Cup Presentation • Following the 4:45 p.m. Boys' Varsity Soccer game
Kelly Field Turf
About Rivalry Day: The terms are simple: we play a lineup of games with our longstanding rivals, keep track of the outcomes, and the school with the better record claims bragging rights until the next Rivalry Day.
Back to Park School Events