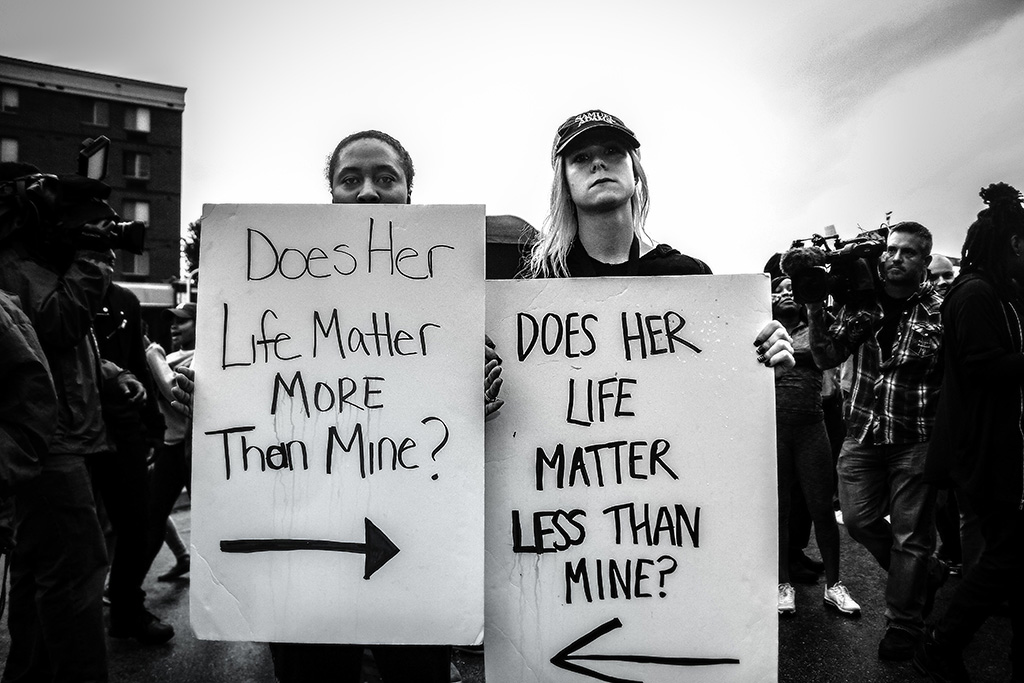 Visiting artist Wendel Patrick was on campus this week to present his work to Upper Schoolers. Patrick is one of the featured artists in the school's fall gallery exhibition: After Effects.
The alter ego of classical and jazz pianist Kevin Gift, Patrick started studying classical piano at the age of four. He has created five albums, all produced without the use of samples, and with Patrick playing every note. His music has been heard across the country on NPR stations, most notably on Out of the Blocks, an award-winning radio documentary program Patrick co-produces with radio producer Aaron Henkin for NPR affiliate WYPR.
In addition to playing and composing, Patrick is a talented photographer and videographer. His images from the Baltimore Uprising are on view as part of the fall exhibition. His photography has been featured on National Public Radio, and his documentary photography and videography accompany Out of the Blocks. He has filmed and directed numerous music videos for other artists.
A resident of Baltimore for the past 20 years, Patrick currently teaches "Hip Hop Music Production: History and Practice" at The Peabody Music Conservatory, the first course of its kind to be taught at a major traditional music conservatory anywhere in the United States. Previously, he was a full time faculty member at Loyola University in Baltimore teaching piano, introduction to music theory, music history, and electronic music production.
Patrick majored in both music and political science at Emory University and earned his M.M. in Piano Performance at the Northwestern University School of Music in Evanston Illinois. He is a winner of the 2015 Baker Artist Awards' Mary Sawyers Baker grand prize.
Photo credit: Wendel Patrick
Back to The Latest
Share
Related Posts
Park Students Honored in 2022 Regional Scholastic Art & Writing Awards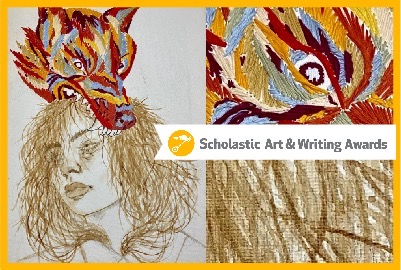 Five Park students were honored in the 2022 Regional Scholastic Art & Writing Awards, receiving a total of eight awards and honorable mentions in both art and writing. Founded in...
Park Welcomes Phil Davis as our 2022 Diana Lee Fox '75 Resident Artist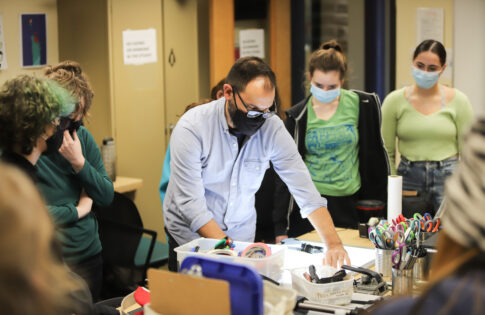 Park welcomed Phil Davis to campus today as our 2022 Diana Lee Fox '75 Resident Artist. Phil is an animator, a filmmaker, and the founder of the Sweaty Eyeballs Animation Festival...
Park Partners with the SNF Parkway for Baltimore Chronicles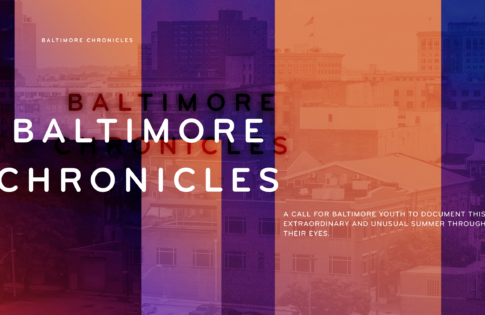 The SNF Parkway partnered with Park School alumni and Baltimore filmmakers, educators, and community organizations to invite young people to create video diaries about their daily lives during this extraordinary...