Debbie Roffman Responds to Articles in The New York Times and Baltimore Sun
Debbie Roffman offered thoughtful responses to two Op-Ed pieces in The New York Times and the Baltimore Sun this month. In her response to Peggy Orenstein's piece "When Did Porn Become Sex Ed?" published in The New York Times, Roffman says, "We can't shift the sex education paradigm until we acknowledge the monumental changes in American society and in young people's physiology…In the absence of adult preparation and guidance, how surprised should we be that so many young people turn to pornography and hookup culture?"
To read the full response:
http://www.nytimes.com/2016/03/25/opinion/sex-education-still-languishing.html?partner=rssnyt&emc=rss&_r=0
In her response to "Teach boys self-respect" by Tricia Bishop, published in the Baltimore Sun, Roffman praised Bishop for her insightful and wide ranging column on "proactively raising boys to understand that respecting girls' and women's boundaries is of paramount importance, especially in the midst of a culture that disrespects those very boundaries ubiquitously." Roffman also suggested that readers consider how our culture demeans and dehumanizes boys in addition to girls and women. In discussions with students and adults, Roffman often asks about the innate characteristics of boys embedded in the phrase, "boys will be boys." The majority of responses are unsettling: irresponsible, impulsive, insensitive, rule breakers, and even violent, which communicates to boys that we don't have high expectations. Roffman urges readers to change this mentality — instead, tell boys that we view them as "inherently valuable, good, and fully capable human beings, and we will be holding them to the very high standards we know they can meet. The key to boys respecting girls is cultivating within them a deep and abiding respect for themselves."
To read the full response:
http://www.baltimoresun.com/news/opinion/readersrespond/bs-ed-boys-letter-20160322-story.html
The former associate editor for education of the Journal of Sex Education and Therapy, Debbie has written dozens of articles and commentaries for health and education journals and major newspapers. Her work in the classroom and with parents has been featured in The New York Times, Baltimore Sun, Washington Post, Chicago Tribune, Boston Globe, Los Angeles Times, Education Week, Teacher Magazine, USA Today, Parents Magazine, an HBO Special on parenting, and on NPR. She has presented scores of workshops for parents and teachers and frequently makes presentations at schools and conferences throughout the United States and abroad. At Park, Debbie leads the curriculum for Sexuality Education for each division, as well as working with parents through Park Connects and working with her colleagues on grade-level topics.
Back to The Latest
Share
Related Posts
Fourth Grade Teacher Ali Baran Presents at 2023 NAIS Annual Conference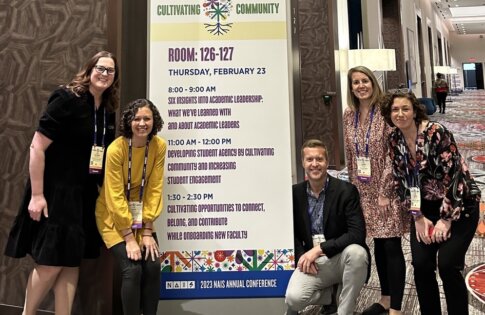 Lower School fourth grade homeroom teacher Ali Baran (pictured far right) presented at the National Association of Independent Schools (NAIS) Annual Conference this year, which took place in Las Vegas...
Lower School Librarian Laura Amy Schlitz Reviews Lois Lowry's Latest Book for the NY Times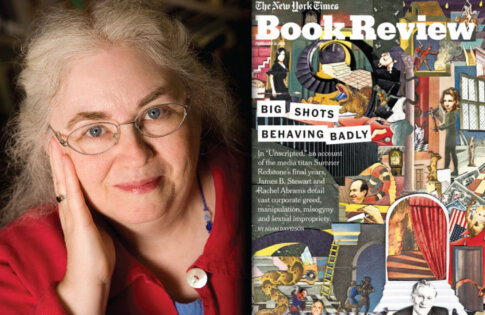 Newbery Medal-winning author and Park Lower School librarian Laura Amy Schlitz reviewed a new book by renowned children's author Lois Lowry (Number the Stars, The Giver) in yesterday's New York Times. Read Laura's full...