Amaze.org Launches New Video Series Co-Created by Park's Human Sexuality Educator Debbie Roffman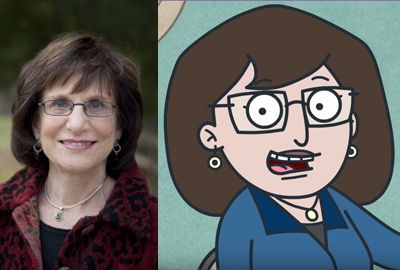 Park's human sexuality educator Debbie Roffman recently collaborated with AMAZE — a nationally-recognized sex ed resource for 10- to 14-year-olds — to help create an AMAZE Parent Playlist for parents of 4- to 9-year-olds.
With titles ranging from "How Do You Talk to Young Kids About Sex" to "Where Do Babies Come From" to "Is Playing Doctor OK?" the 10 animated videos in the Parent Playlist will help parents build an open dialogue with their kids from a young age.
Debbie wrote and revised all of the scripts, was involved in selecting the voices based on taped auditions by professional actors, and worked with the animators on character development, reviewing each frame created. The main character was even modeled after her (see image below!).
"The earlier that parents can begin a dialogue with their children, the better – and while it may feel difficult to talk to very young children about sensitive topics, our kids will be healthier in the future," says Debbie. "For so many parents, the idea of talking to young children about sexuality sparks existential dread. But it doesn't have to be that way – these videos will help parents ease their fears, leave embarrassment at the door, and find comfortable ways to lay the groundwork for a healthy outlook on everything from relationships, consent, body image, and much more."
Named one of Time Magazine's "Top Sixteen Parenting Experts for the 21st Century," Debbie is a sexuality educator, consultant, and author. She has taught sexuality education in Grades 4-12 here at Park for more than 35 years and leads the curriculum for each division. Debbie's most recent book, Talk to Me First: Everything You Need to Know to Become Your Kids' "Go-To" Person About Sex, was published in 2013 by Perseus Books. In addition to her constant writing and teaching, she's worked with parents, teachers, counselors, administrators, students, alumni, and trustees at more than 400 schools and organizations across the country, and she publishes widely throughout the national media. She's referred to by her colleagues as the most articulate professional voice in the U.S. on the need for broad-based human sexuality education.
Back to The Latest
Share
Related Posts
Fourth Grade Teacher Ali Baran Presents at 2023 NAIS Annual Conference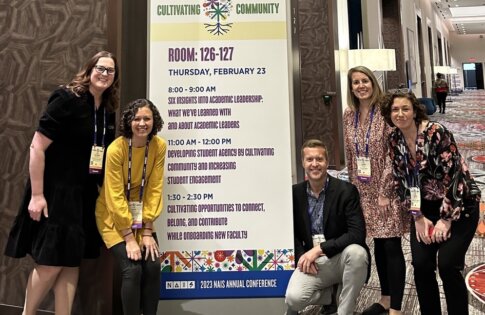 Lower School fourth grade homeroom teacher Ali Baran (pictured far right) presented at the National Association of Independent Schools (NAIS) Annual Conference this year, which took place in Las Vegas...
Lower School Librarian Laura Amy Schlitz Reviews Lois Lowry's Latest Book for the NY Times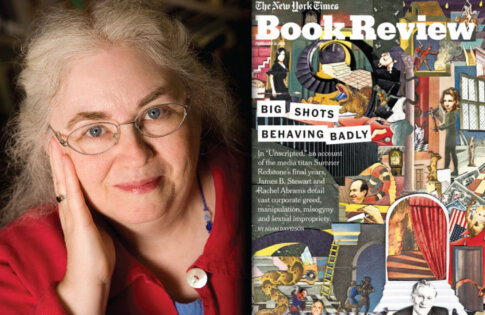 Newbery Medal-winning author and Park Lower School librarian Laura Amy Schlitz reviewed a new book by renowned children's author Lois Lowry (Number the Stars, The Giver) in yesterday's New York Times. Read Laura's full...