Film Night: A Thousand Cuts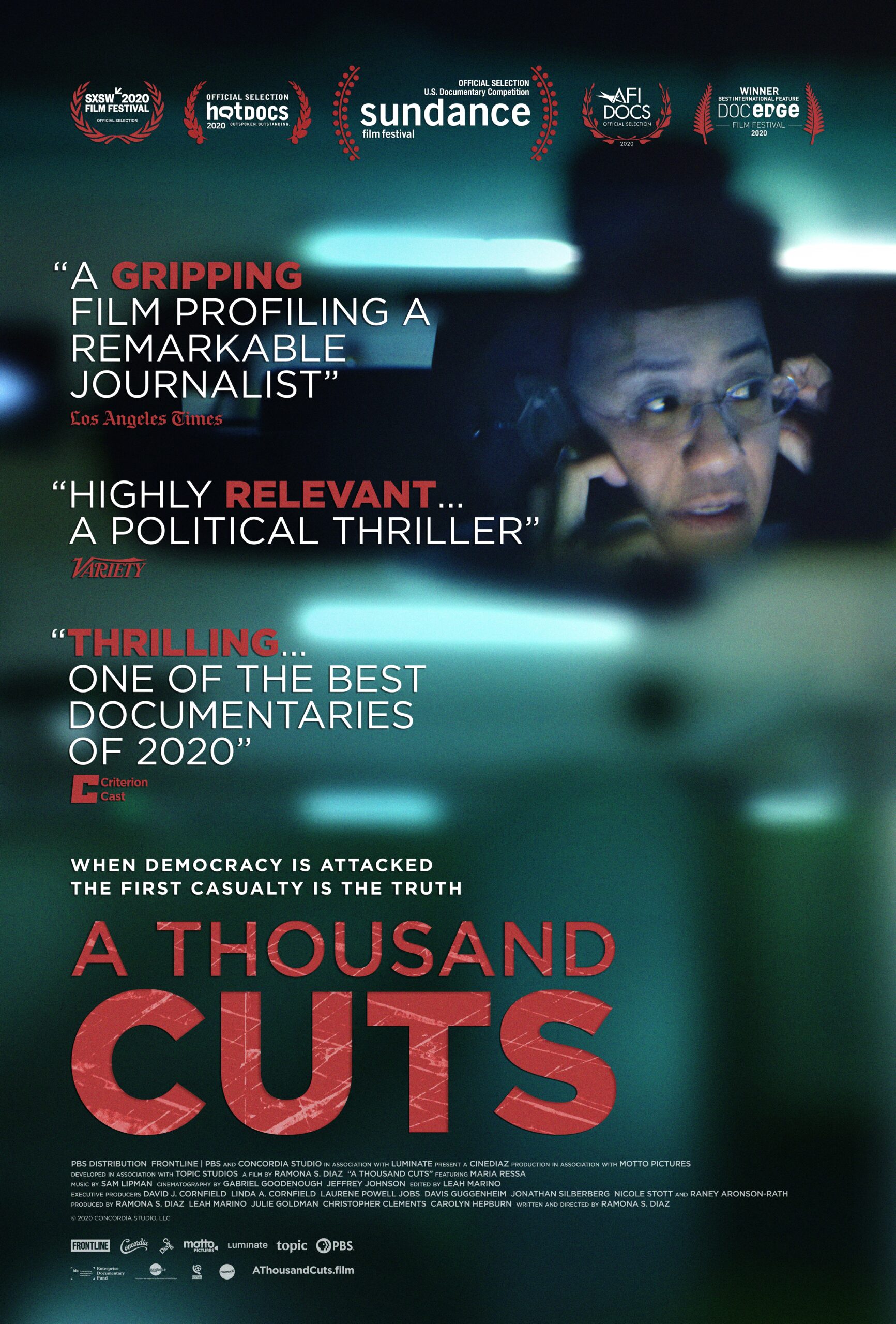 Film Night: A THOUSAND CUTS
Monday, October 5, 7:30-8:30 p.m.

A Conversation with Filmmaker Ramona Diaz
Moderated by Jed Dietz, Founder of Maryland Film Festival

This award-winning documentary — directed and produced by Ramona S. Diaz, parent of a Park alum — profiles Maria Ressa, a journalist who has fearlessly chronicled abuses in the Philippines under the Duterte government. New York Times' critic Ben Kenigsberg wrote that "the absorbing and multipronged 'A Thousand Cuts' presents the country as a test lab for autocracy — and suggests that its experiments have a high potential to travel." In June, Ressa was found guilty of "cyber libel" by a court in the Philippines and faces up to six years in prison.

Consider the following questions and join Ramona and Jed (also a parent of a Park alum!) for a discussion of A Thousand Cuts:
Since there is no script, or even a story arc, how does a film like this get made?
How does the filmmaker get access, and what restrictions are there, if any?
How does a filmmaker know when the film is complete?

Before the discussion on October 5, please watch the film at home. A Thousand Cuts is available on the SNF Parkway virtual site: https://watch.eventive.org/parkway/play/5f20e5bd0fc387004518e621 for a total fee of $13.25.

Please register HERE: https://forms.gle/qBnLpyyk8ERrvQVk9
Zoom link will be sent to registrants on Monday, October 5 by 5 p.m.
Questions? Email Adrienne Peres, Associate Director of Development (aperes@parkschool.net).