David Fenigstein
Upper School Science
David teaches Upper School science, focusing on physics, and he's a faculty mentor for Park's robotics team.
Before coming to Park, he was a User Experience Strategist for Strategic Education, Inc., focused on creating systems and frameworks that increased engagement and communication for education-related clients. Prior to his work in the private sector, David taught math and physics at The Vistamar School in El Segundo, California, The Oxbow School in Napa, California, and The New Hampton School in New Hampton, New Hampshire. Between those two careers, David studied remote sensing of hurricanes.
David earned a B.S. in Psychology from Oberlin College, an M.S. in Atmospheric, Oceanic, and Space Sciences, and an M.S.E. in Electric Engineering, both from University of Michigan. His published works include: "Analysis of Anechoic Chamber Testing of the Hurricane Imaging Radiometer," Proc. 2010 International Geoscience and Remote Sensing Symposium, Honolulu, HI, USA, pp. 550-553, 26-30 July 2010.
Back to Faculty & Staff Directory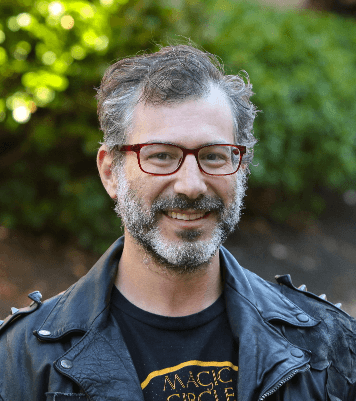 David Fenigstein
Upper School Science
Contact Info
E.
dfenigstein@parkschool.net
Education
Oberlin College
B.S. in Psychology
University of Michigan
M.S. in Atmospheric, Oceanic, and Space Science
University of Michigan
M.S.E. in Electrical Engineering