The Rothman Scholar Program at Park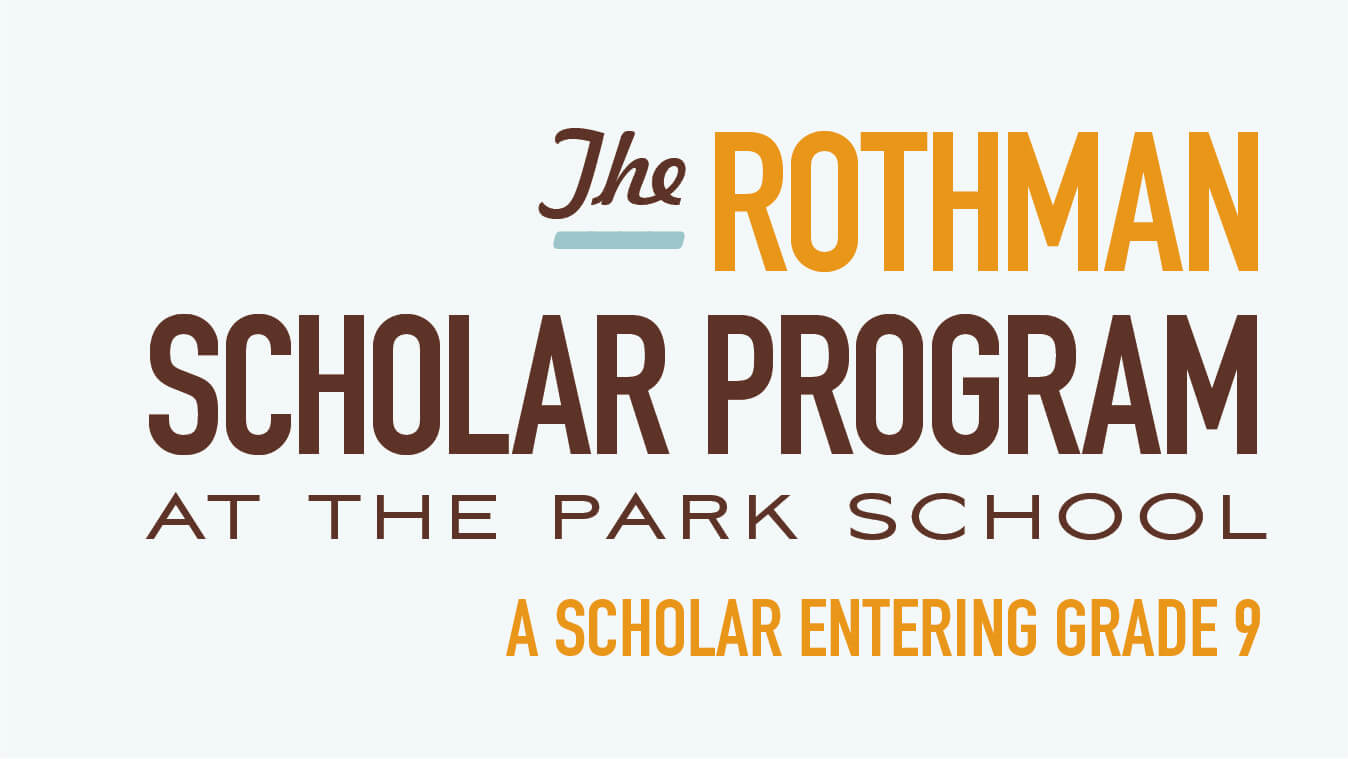 The Park School of Baltimore offers an academically rigorous program that encourages students to actively engage in their learning and in the community.
The Rothman Scholar Program ensures that the full range of Park's robust curricular and co-curricular programs is within reach for a student who would otherwise not be able to afford it. The Rothman Scholar Program provides a four-year grant for an incoming ninth grade student – full tuition for four years as well as incidental expenses.
THE IDEAL ROTHMAN SCHOLAR CANDIDATE:
Will be entering grade 9 in the fall of 2023
Is a U.S. citizen or permanent resident
Demonstrates good character at school and in the community
Consistently performs at or above grade level in math and English
Has an overall academic average of a B+ or better
Demonstrates leadership potential in school and/or through activities outside of their school community
Has an engaged adult support system committed to facilitating their success
---
How to Apply
Please note that the inquiry form is not the application. After completing the inquiry form you will be guided through each step of the application and alerted to additional useful information sessions as they become available. To get started:
If you are a parent or student wishing to inquire about the Rothman Scholar Program, please begin by completing this inquiry form:
Families interested in applying should complete the inquiry form. (If you have trouble completing the online form, please call our office at 410-339-4130.)
Upon completing the inquiry form, families will receive an email within two business days with a link to The Park School online admission application and School and Student Services (SSS) online tuition assistance application. IMPORTANT: Both the school admission application and the SSS application are required, in addition to the Rothman Scholar application.
A preliminary assessment of academic and financial criteria will determine eligibility to proceed with the full Rothman Scholar application.
Eligible students will be invited to complete the Rothman Scholar application once it is available.
All students, regardless of Rothman Scholar eligibility, are eligible for tuition assistance consideration through our need-based application process.
---
FAQs